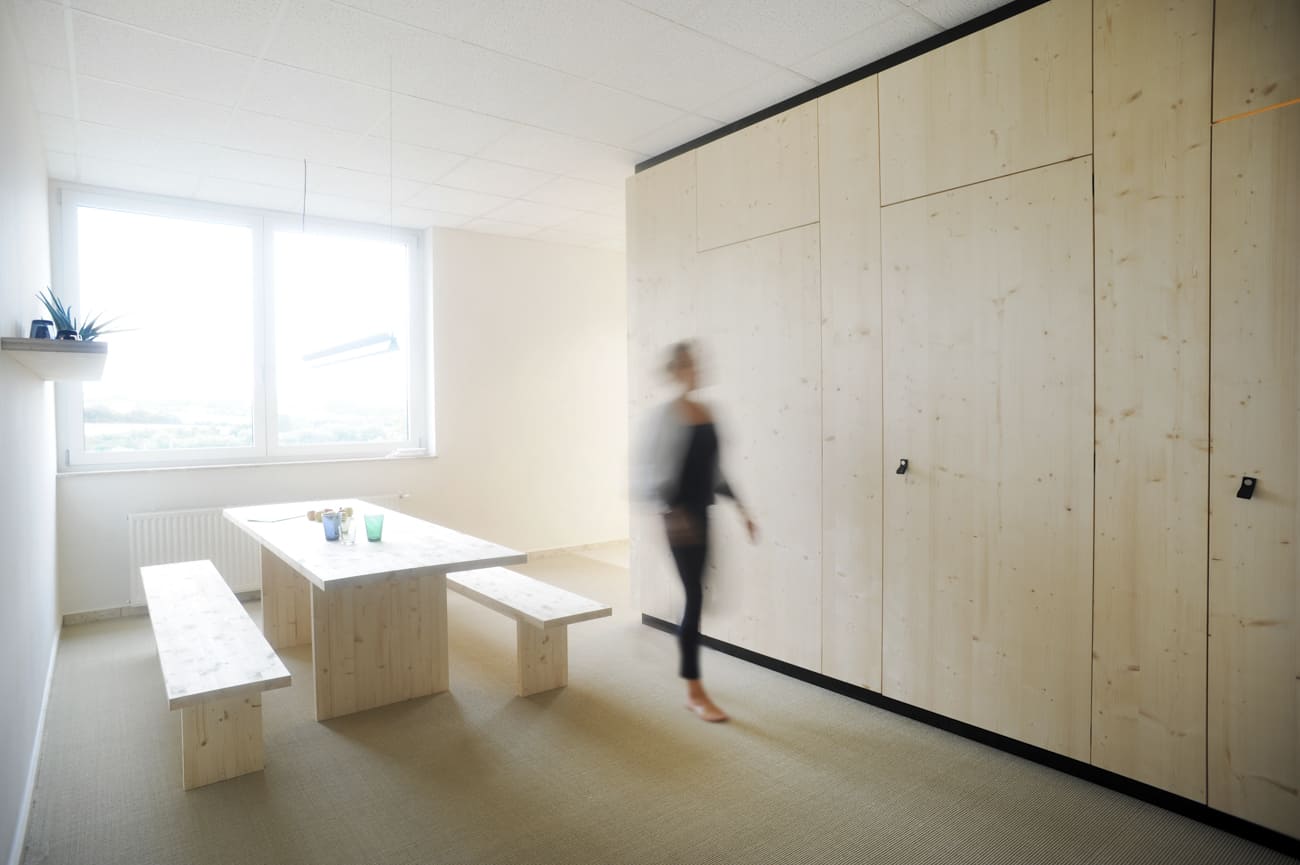 13 Oct

BODY POWER AND POSTURE

Cantienica Studio
Munsbach, Luxembourg
Completion 2016

We have created a balanced layout for a studio where people can train and recuperate. It was important to the client that the areas associated with the different activities were partitioned, without creating a sense of seperation. The new layout allows for a perfectly square training ground, symmetrical to the windows.

The timber element creates a screen between the arrival area on one side, and the training ground on the other side. The neutral design allowed for a practical arrangement. The facilities are equipped with a shower, changing room, storage and kitchenette, this detailed yet neutral design impresses with its beautiful natural character.

The most important thing to the client was a careful selection of natural and sustainable materials. The subtle colours and textures of pine wood, linoleum and sisal fibre rugs provide the perfect solution whilst simultaneously delivering an elegant composition.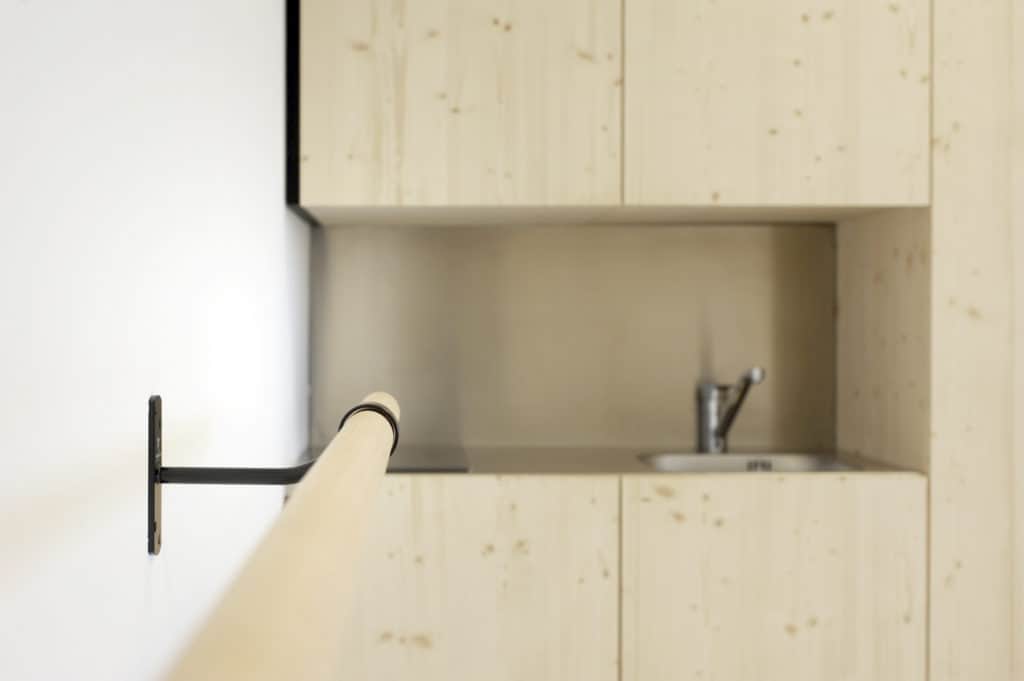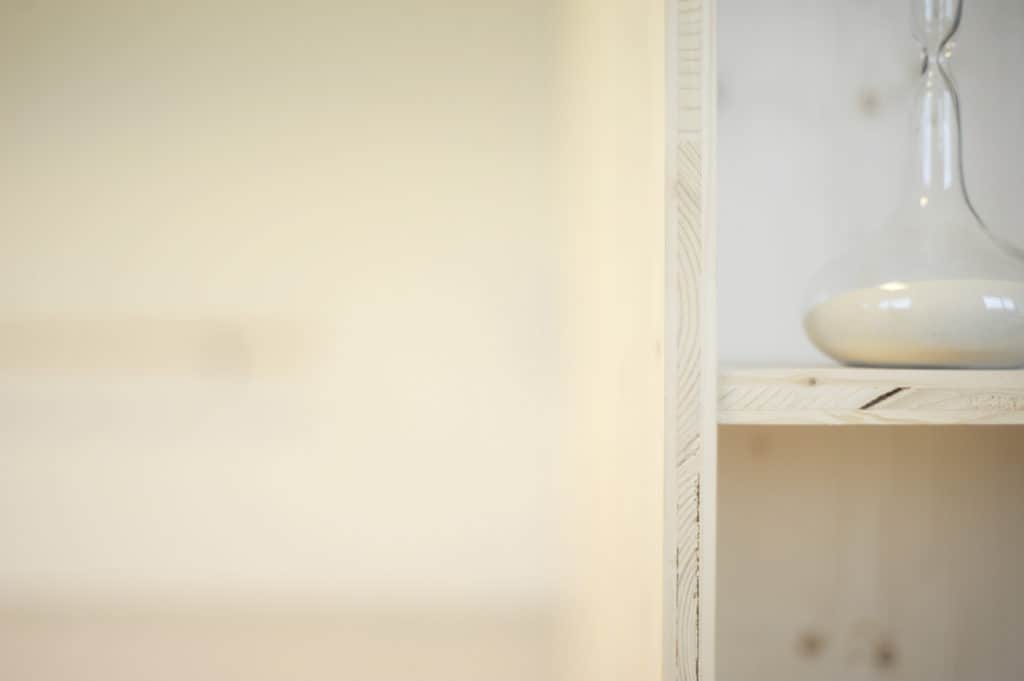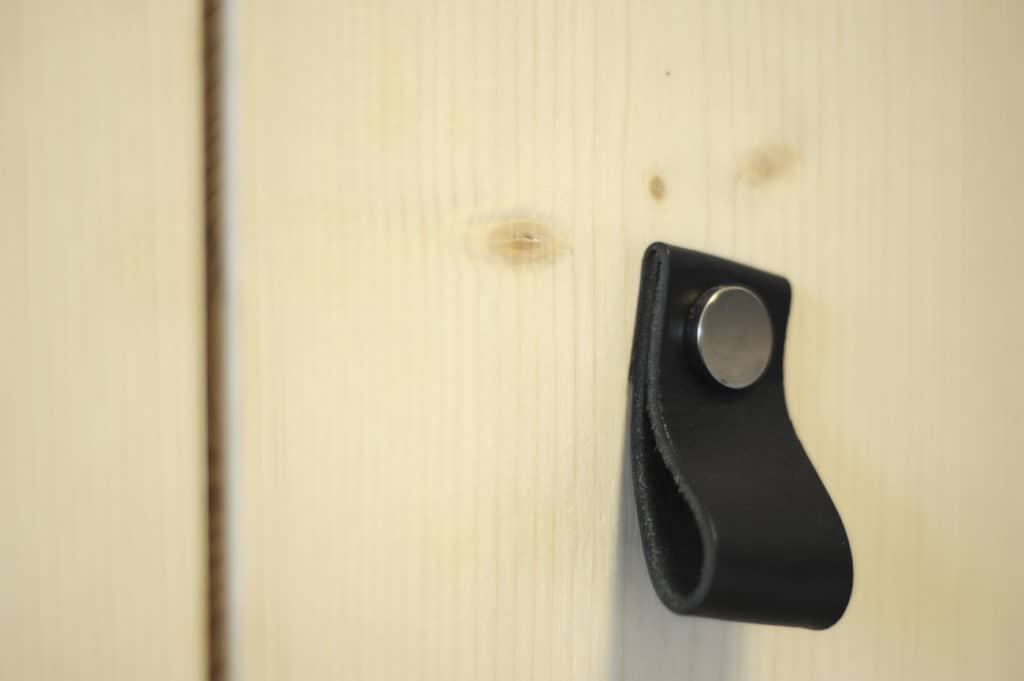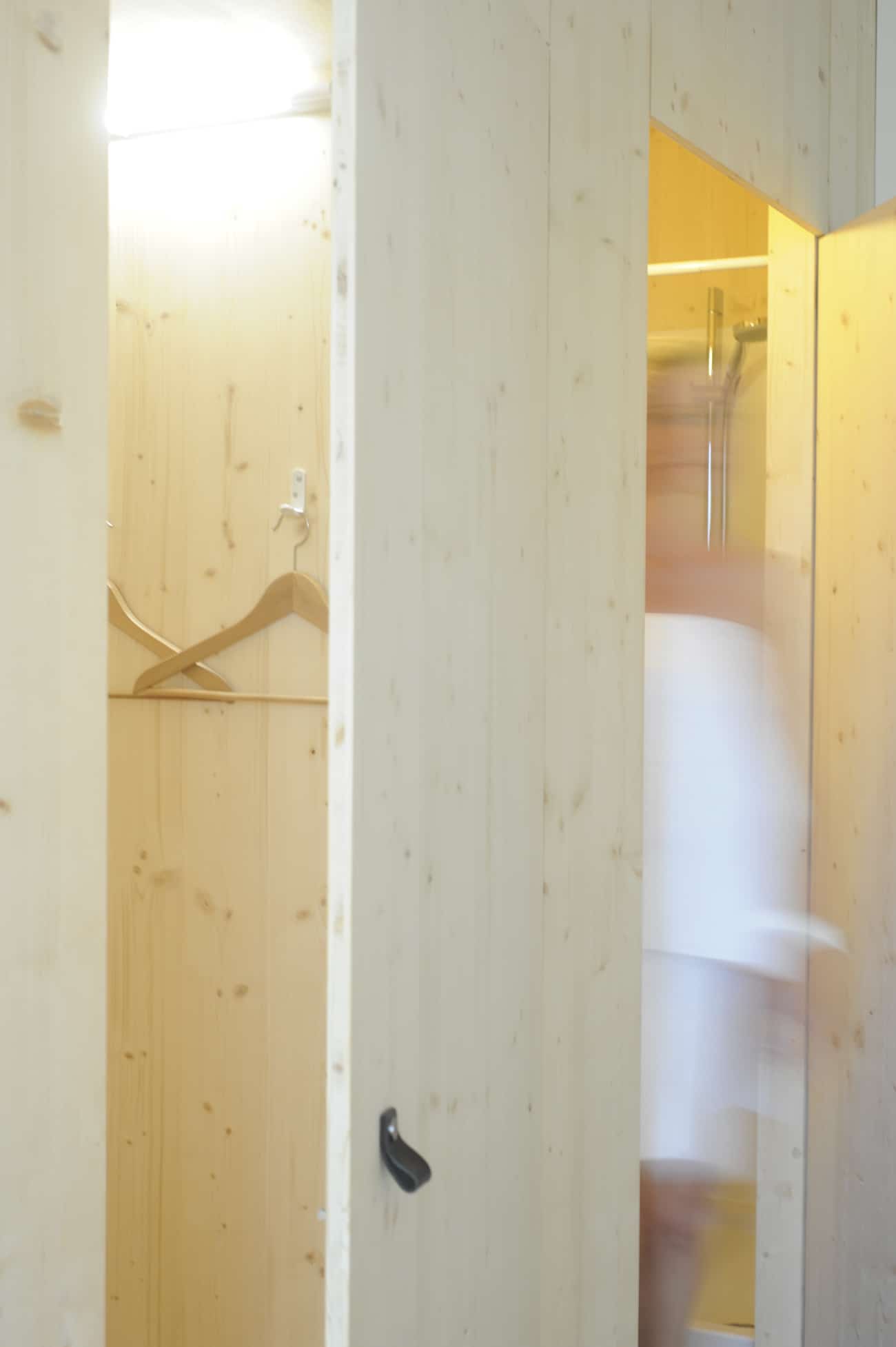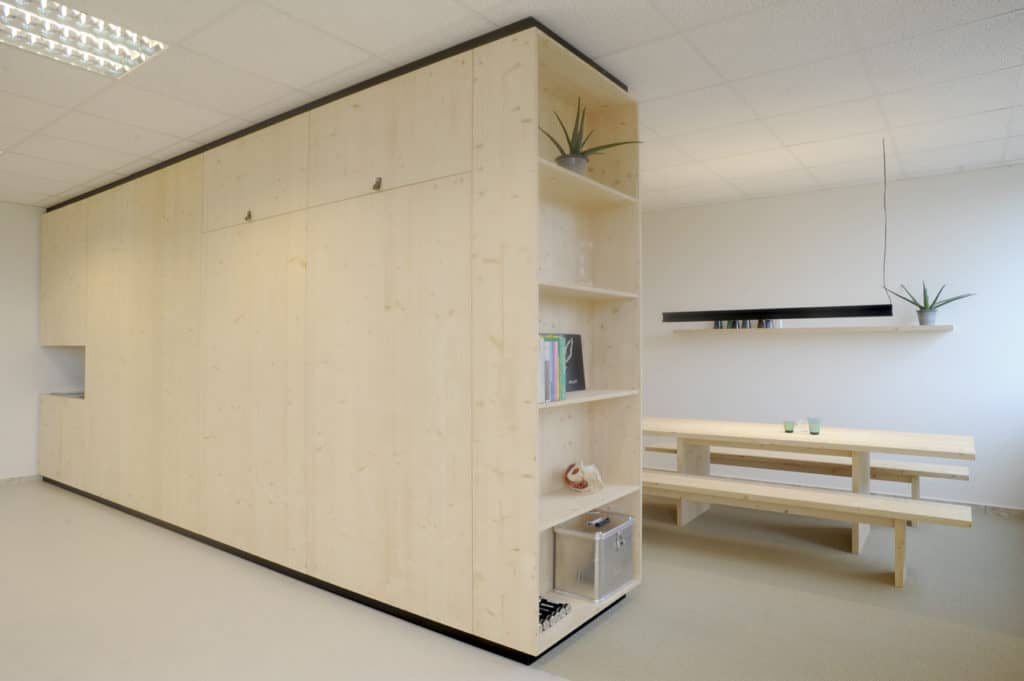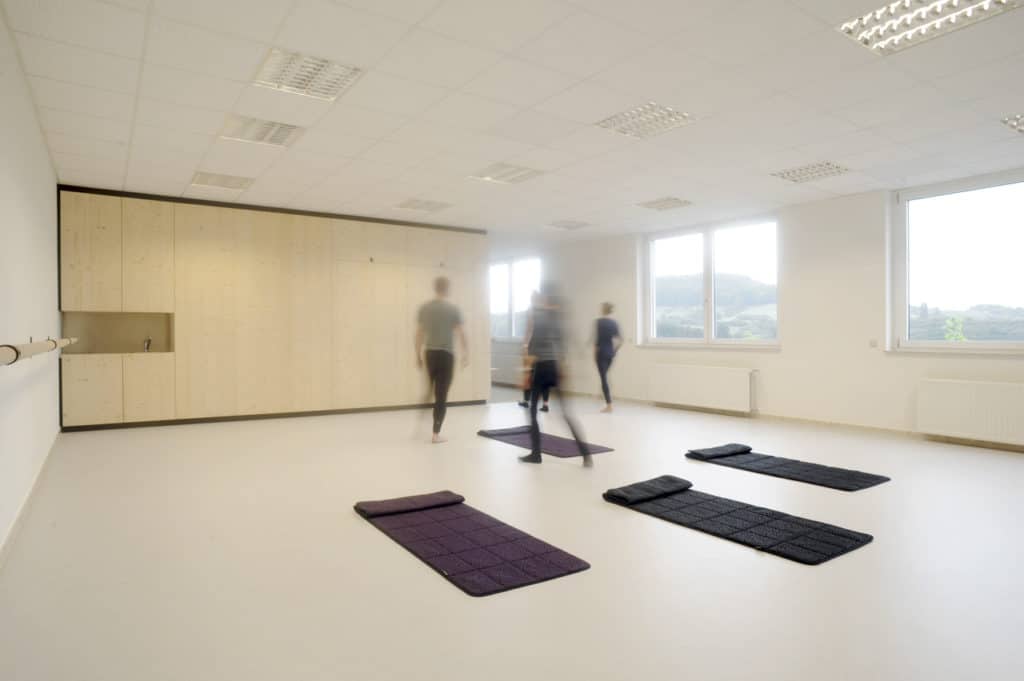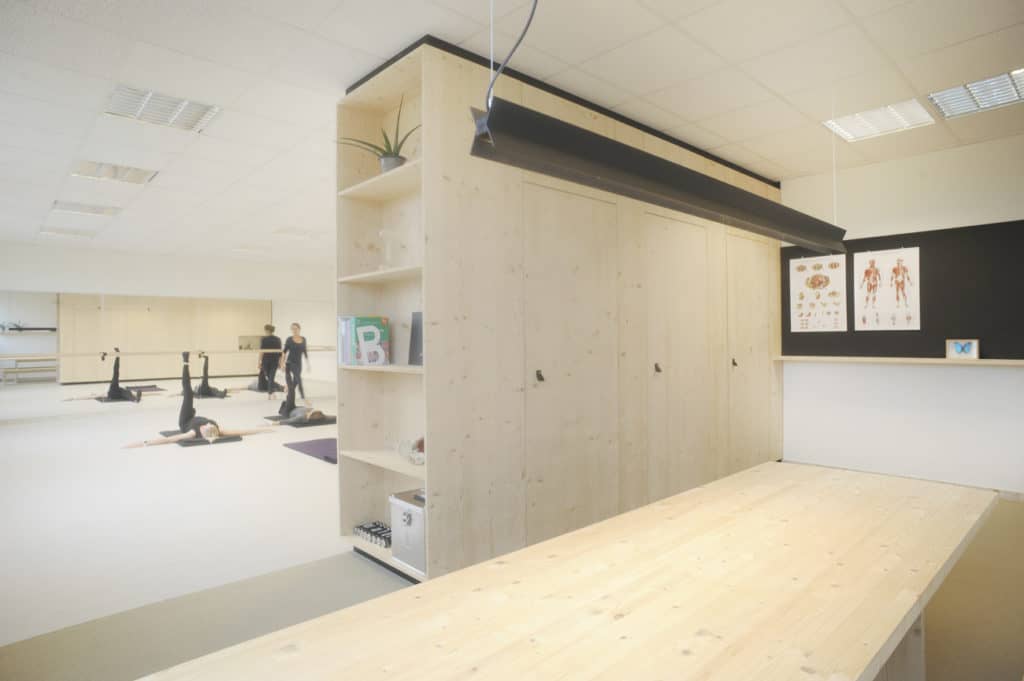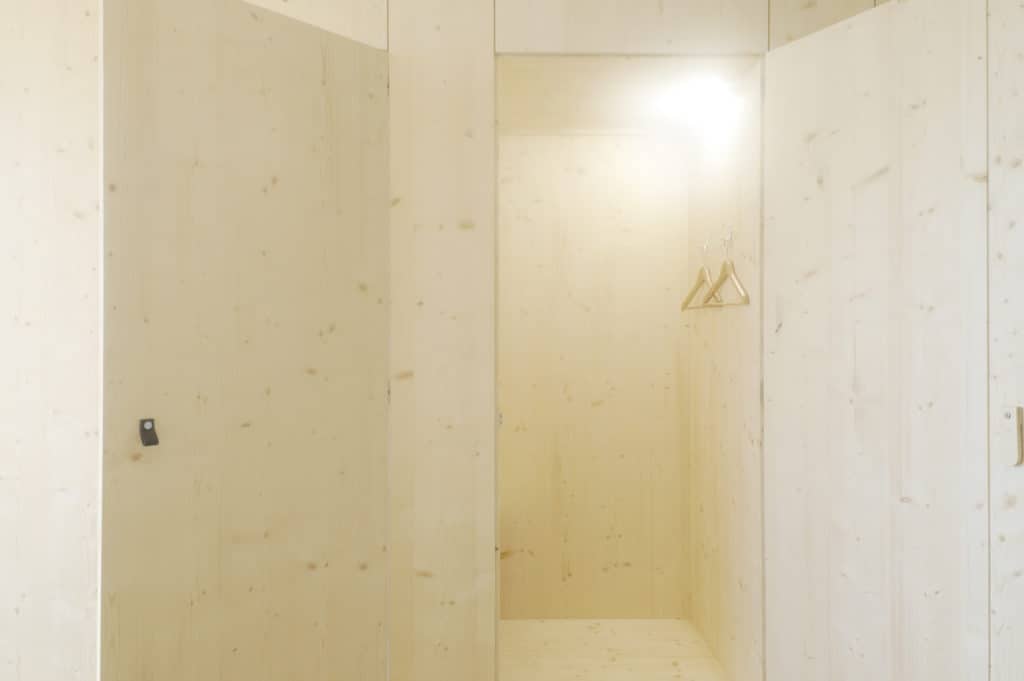 Photographs by Catherine Thiry