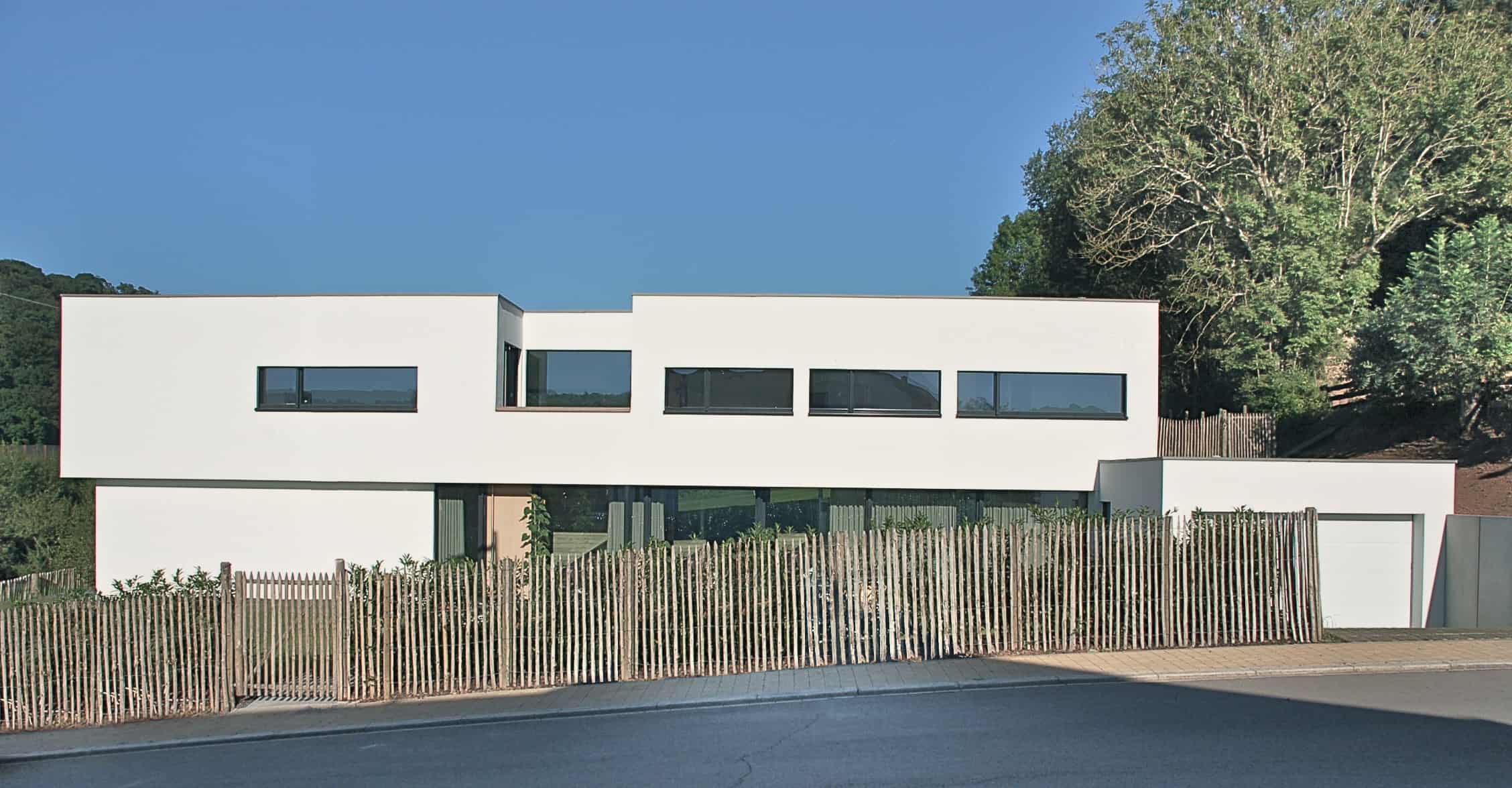 06 Oct

PASSIVE LONG HOUSE

Residential
Colmar-Berg, Luxembourg
Completion 2016

It is impossible to miss this long and narrow house. The owner wanted a radical design that catered for their large immediate family and global network of frequent guests. The independent working couple spend a lot of time at home, hence the need for a design which allows for privacy without compromising on openness.
"What is unique about this home? The scheme was to design a home which is elegant, sustainable and very practical, open plan but child proof as well as wheel chair accessible with durable materials."
The lush woods that surround the property and the views had a big impact on the design. The large windows act like a canvas, they capture the views and the weather conditions like picture frames.
The exterior space relates directly to the interior and this relationship is celebrated in each room. The layout is not just strictly rectangular, on each floor it allows for patios which provide private space and opportunity to enjoy the views. The house is mostly open plan, only the bedrooms and bathrooms are enclosed.
The house has an East-West orientation, allowing for a morning Sun area at the back of the property and a West terrace at the front. The overhang on the first floor allows for shadow on the large ground floor windows which was crucial to avoid overheating for this East-West orientated Passivhaus. The external of the house convinces with a render finish which allows for grazing light effects at sunset.
The use of material and light was very important in this project, significant time was spent finalising the minimal but very thoughtful methodology. A considerate combination of materials and textures is very important to COCA; we strive to create timeless buildings that our clients and their families can enjoy.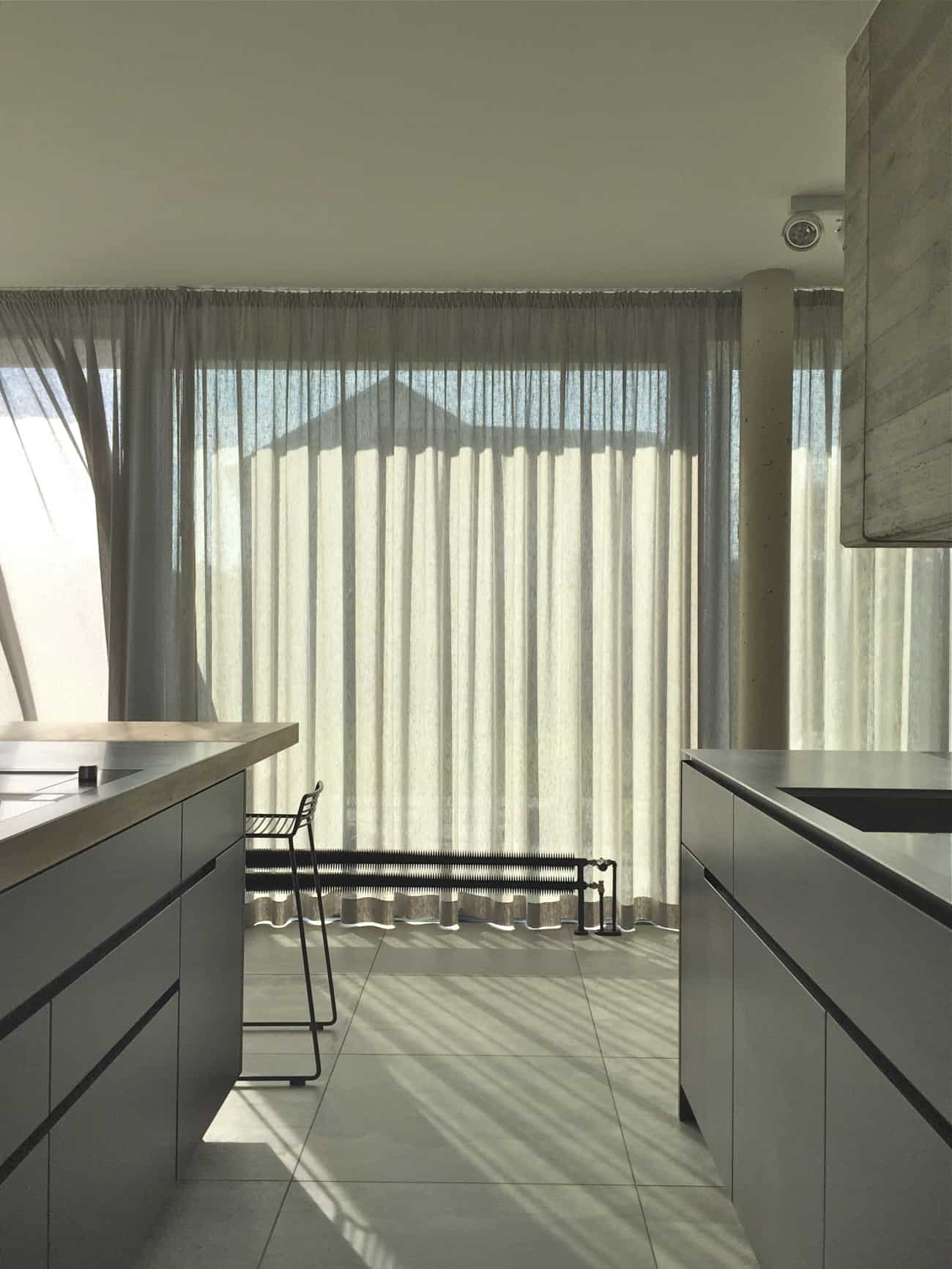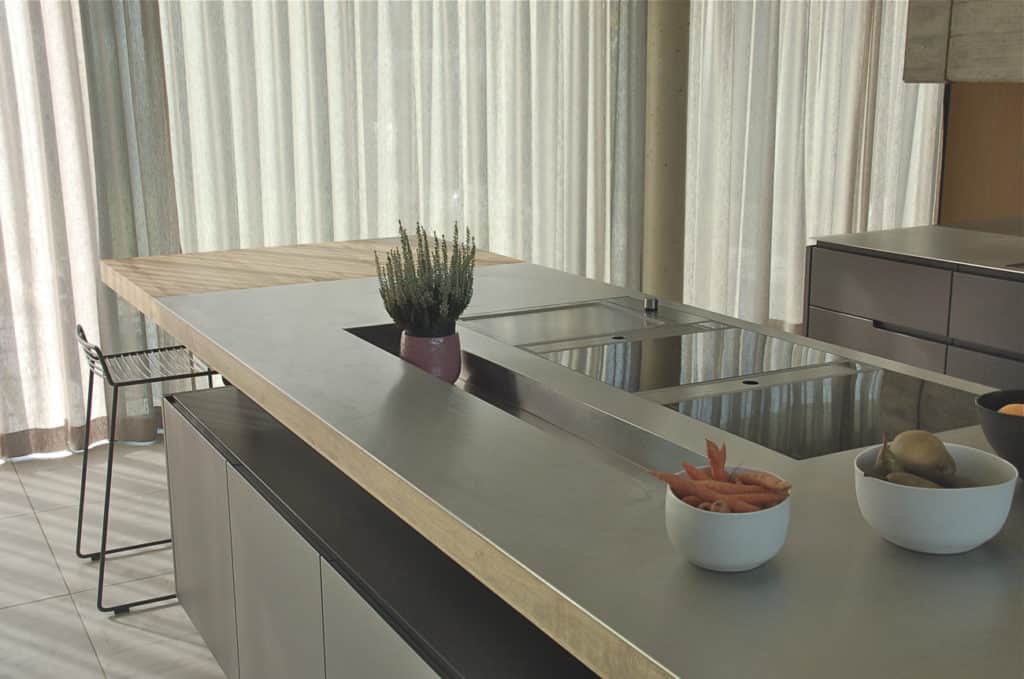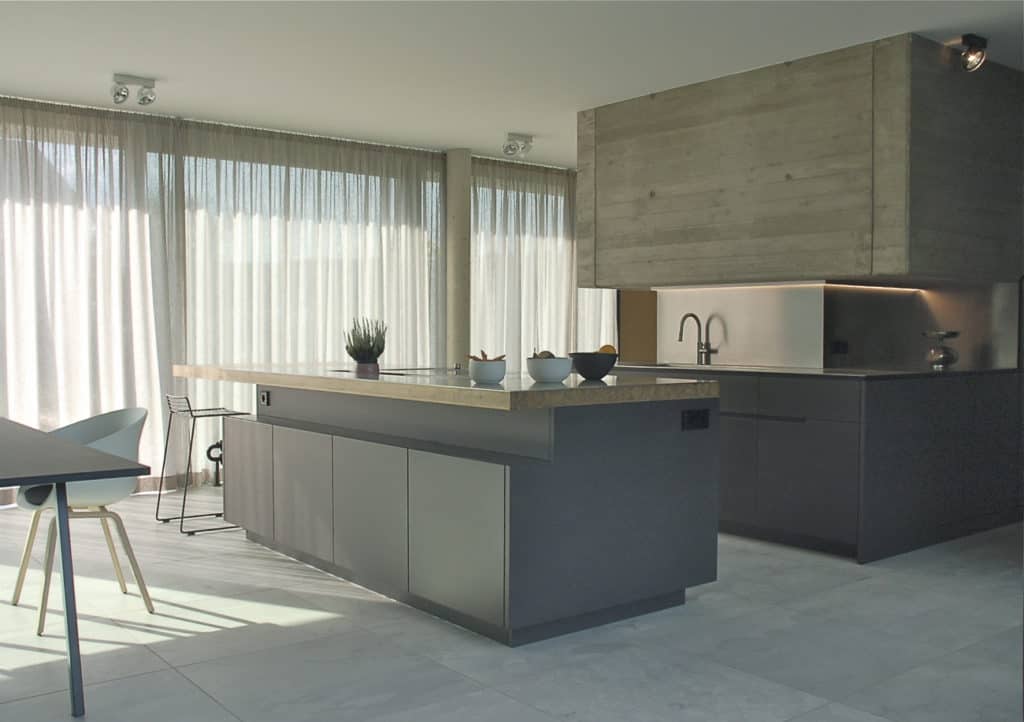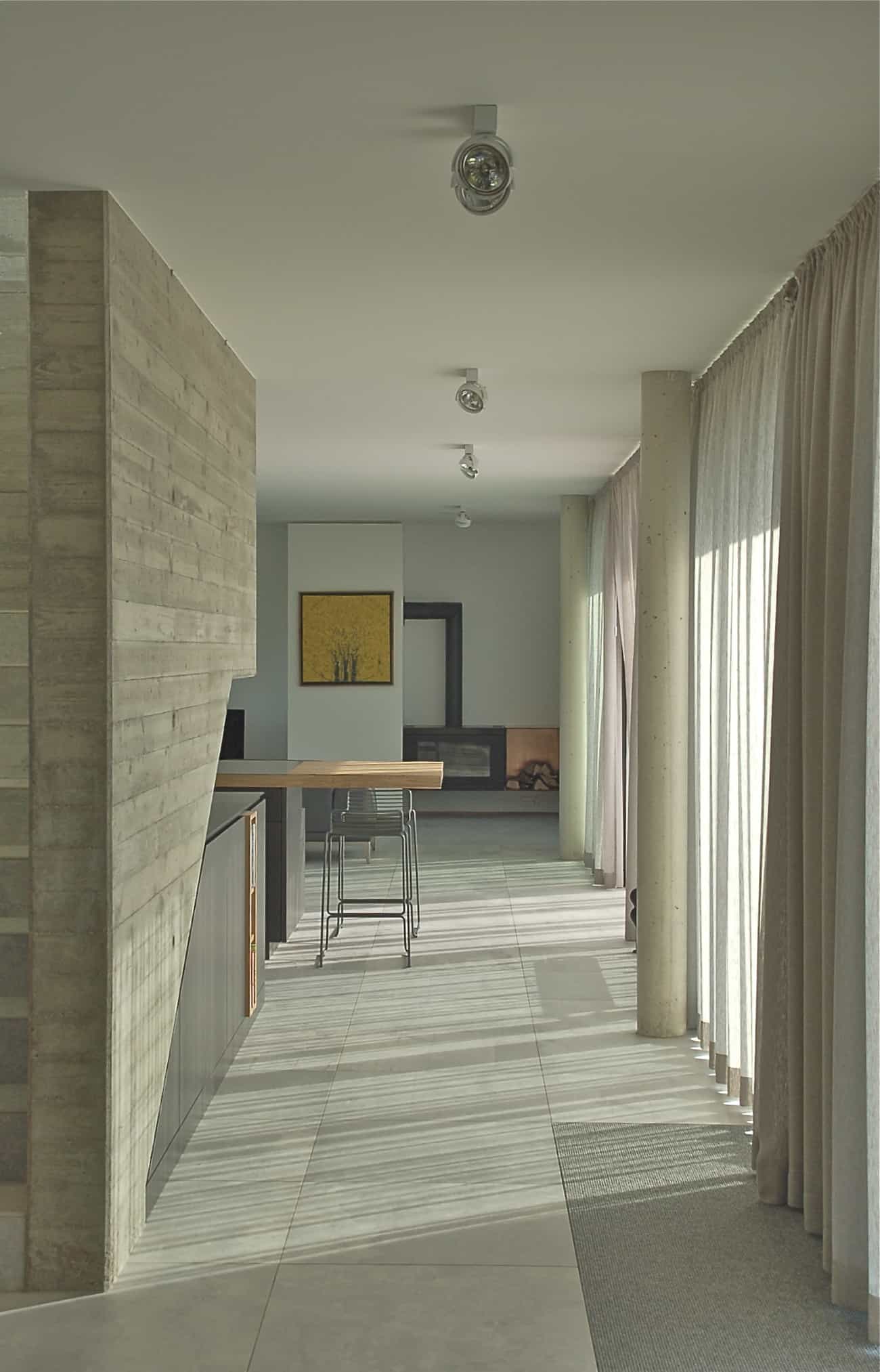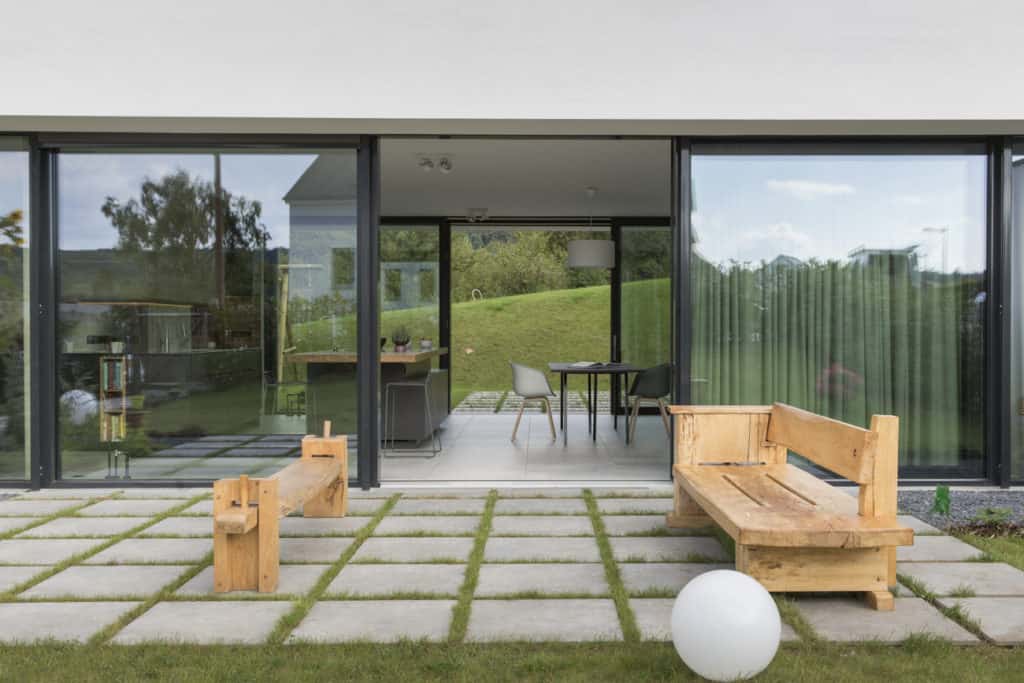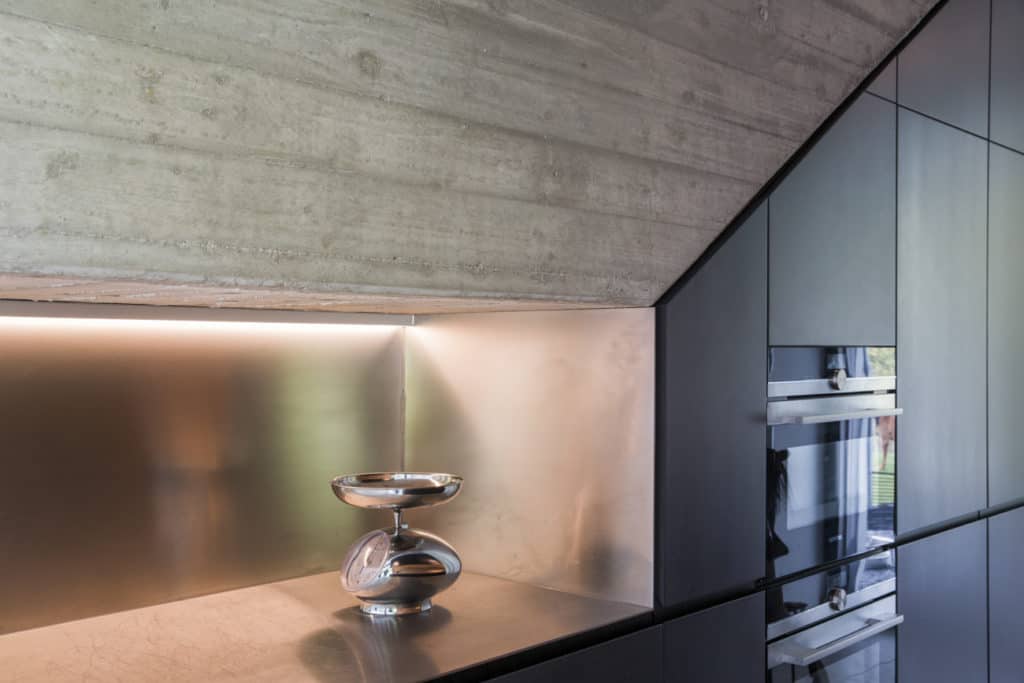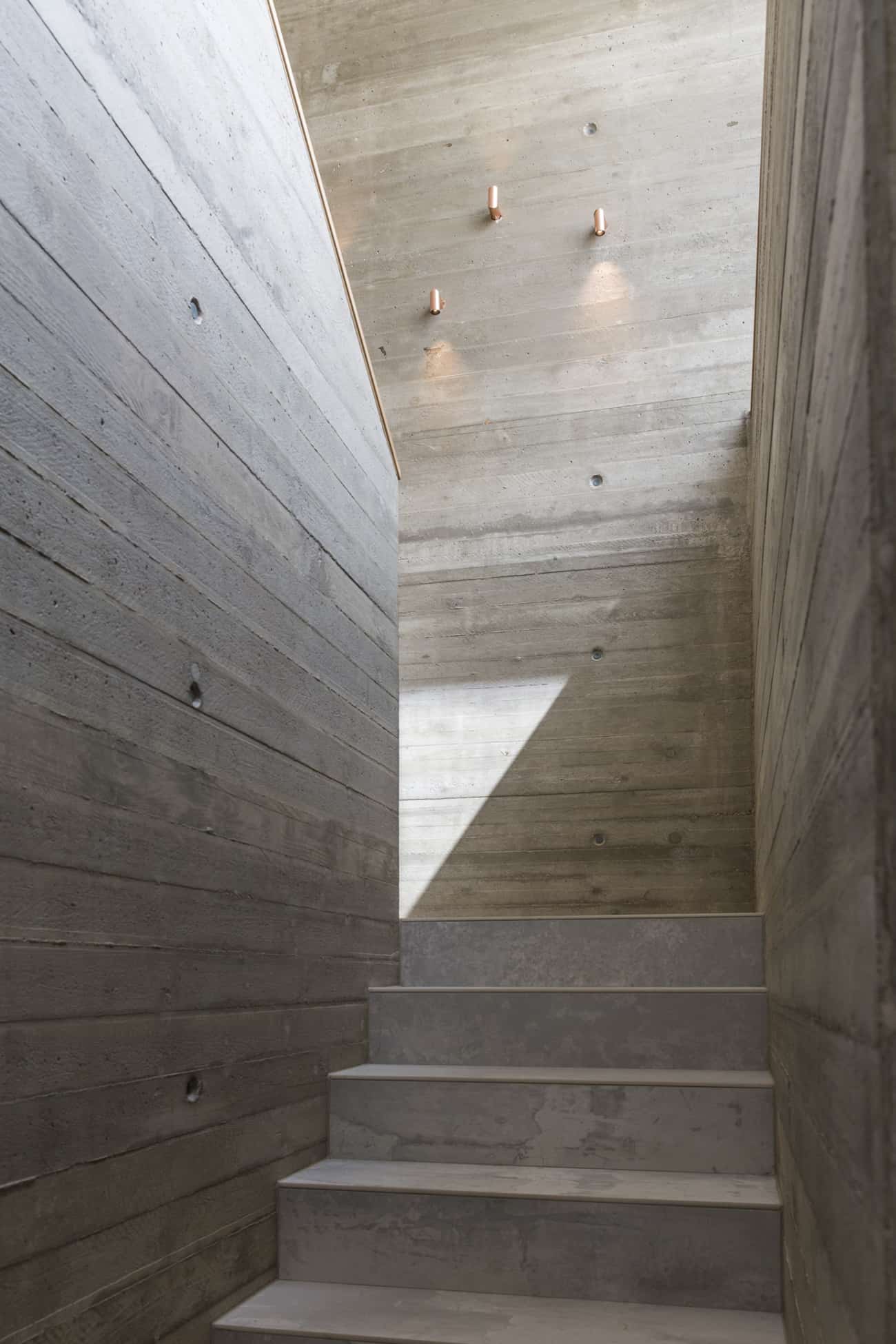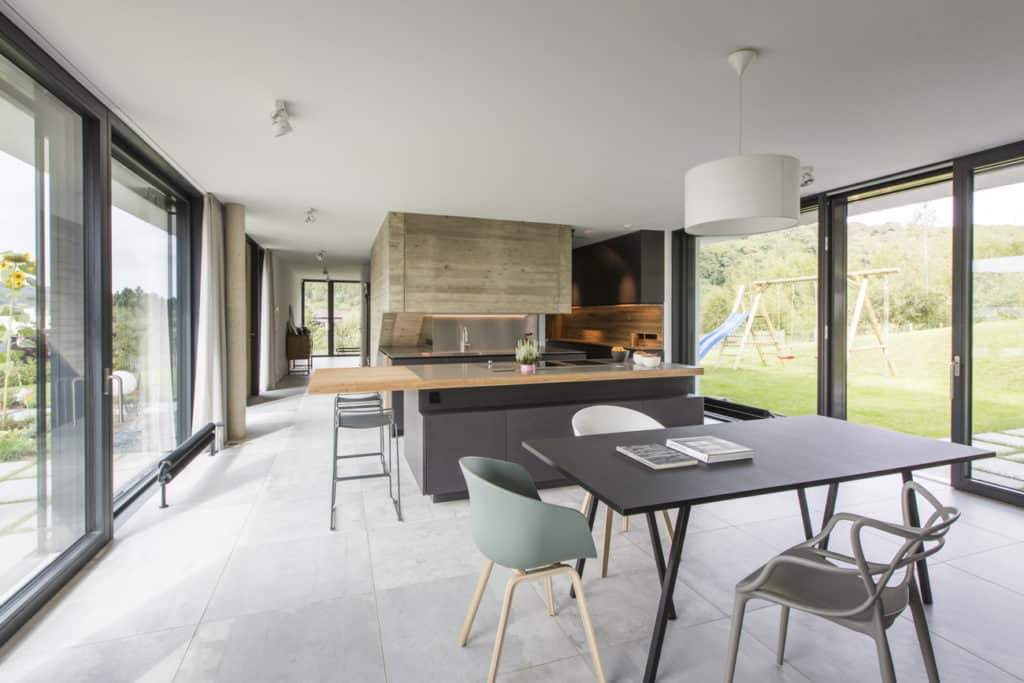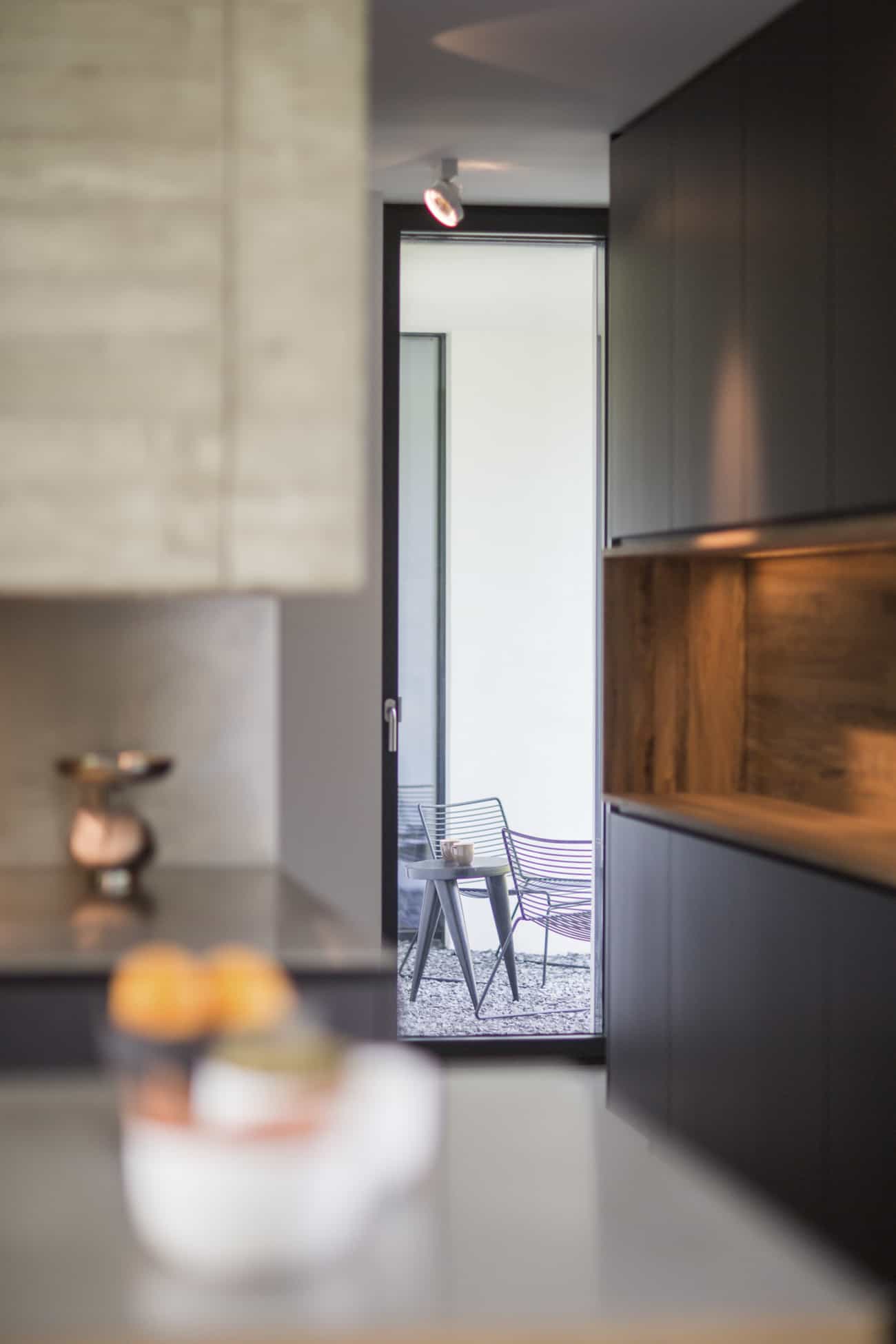 Photographs 1-5 by COCA, 6-10 by Lex Kleren, Furniture by Dania Presents