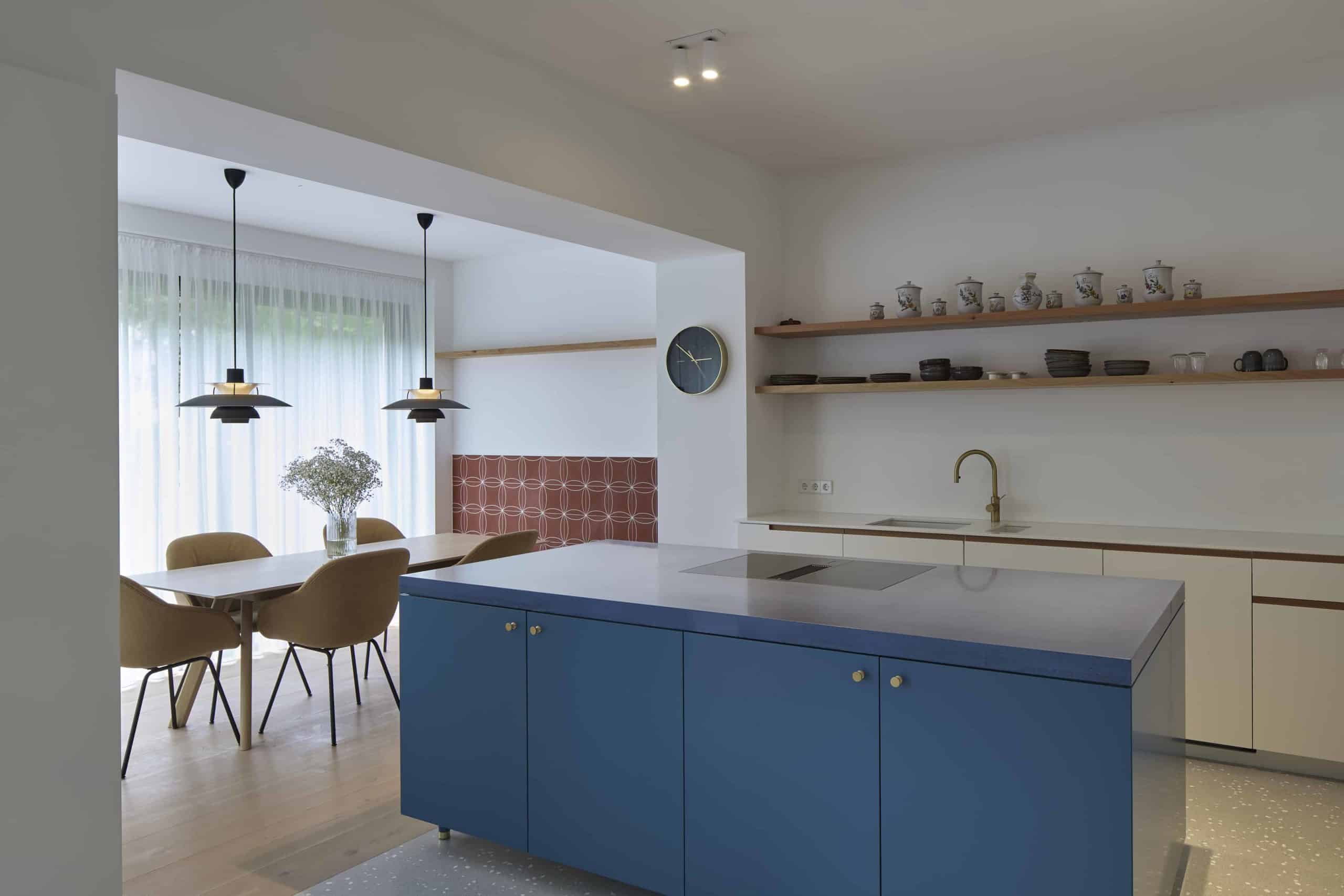 14 Sep

BLACK AND BLUE

Residential
Belair, Luxembourg
Completion 2021

We were approached by our clients to renovate a traditional terraced house in Belair from the 1930's. We kept the front of the house untouched and true to its era but we added more space by extending the lower ground floor with a terrace above.

The ground floor layout was completely changed to celebrate openness and natural light. A volume for storage and a washroom separates the living area and library located near the entrance where modest light invades the space. Kitchen and dining area at the rear of the property, located towards the South, enjoy large amount of natural light and access to a lush terrace.

The bedrooms and washrooms are located on the upper floors. The master bedroom was increased with a large dressing room and a spacious bathroom. The existing oak floors were restored on the upper floors and compliment well the bright and cheerful tiles from the bathrooms.

The house is generally defined by sharp detailing; plane surfaces and doors and minimal skirting boards contrast with natural materials and bespoke joinery. The black powder coated steel from the terrace balustrade and stair case towards the garden contrasts the red brick from the extension. The kitchen enjoys ample space and a blue kitchen island, which is core to the project.

This previously closed off and dark house has been transformed into an open and modern family home.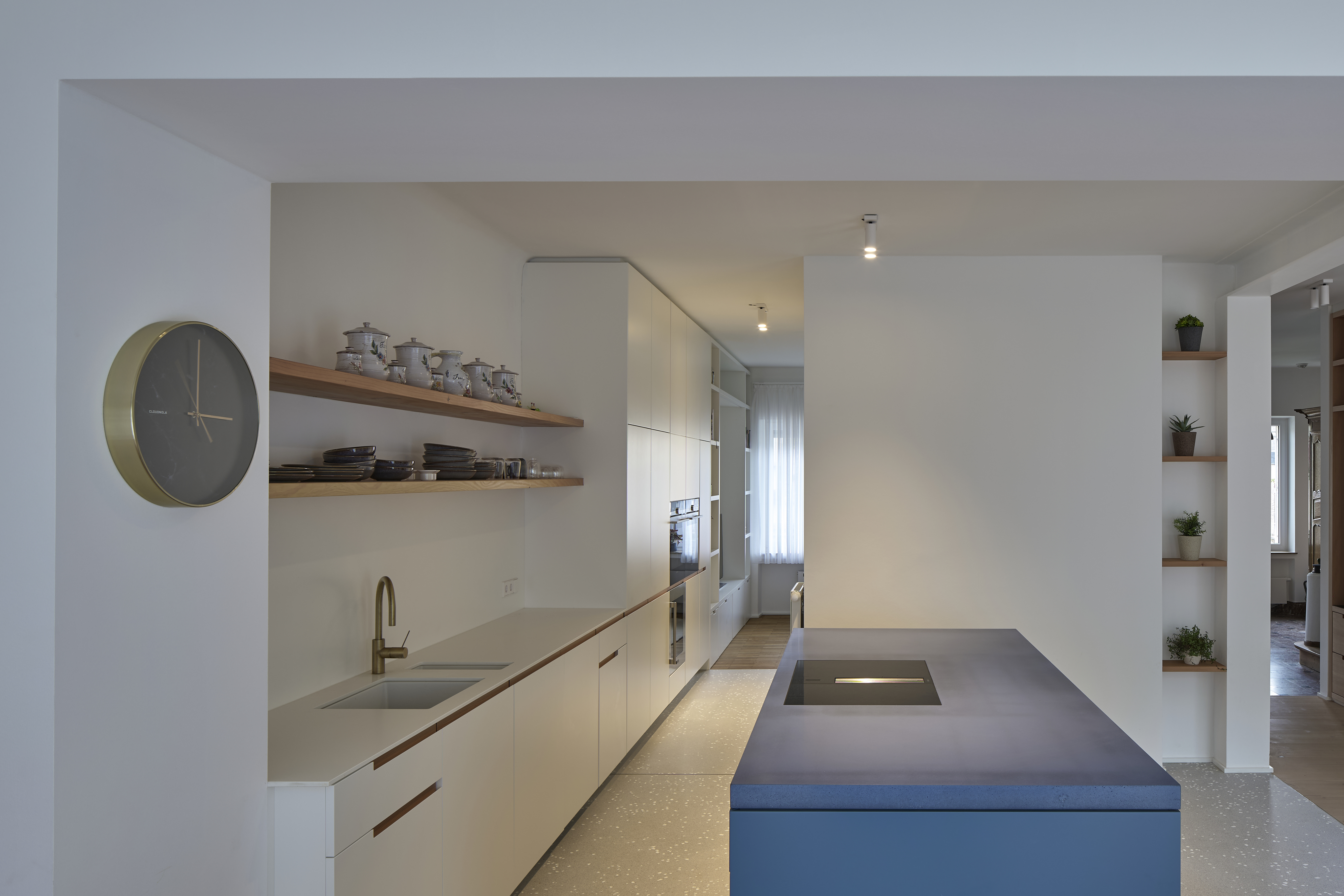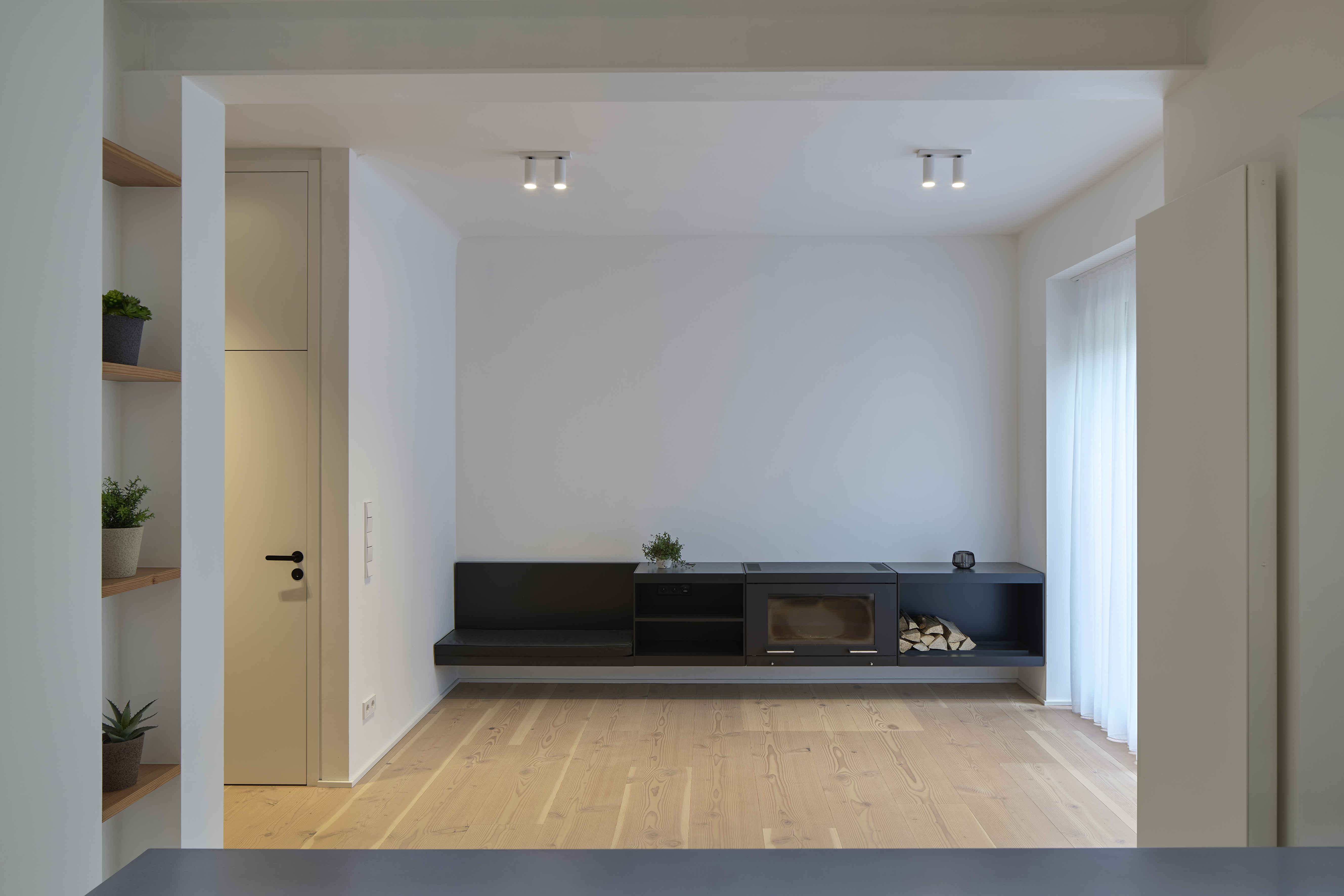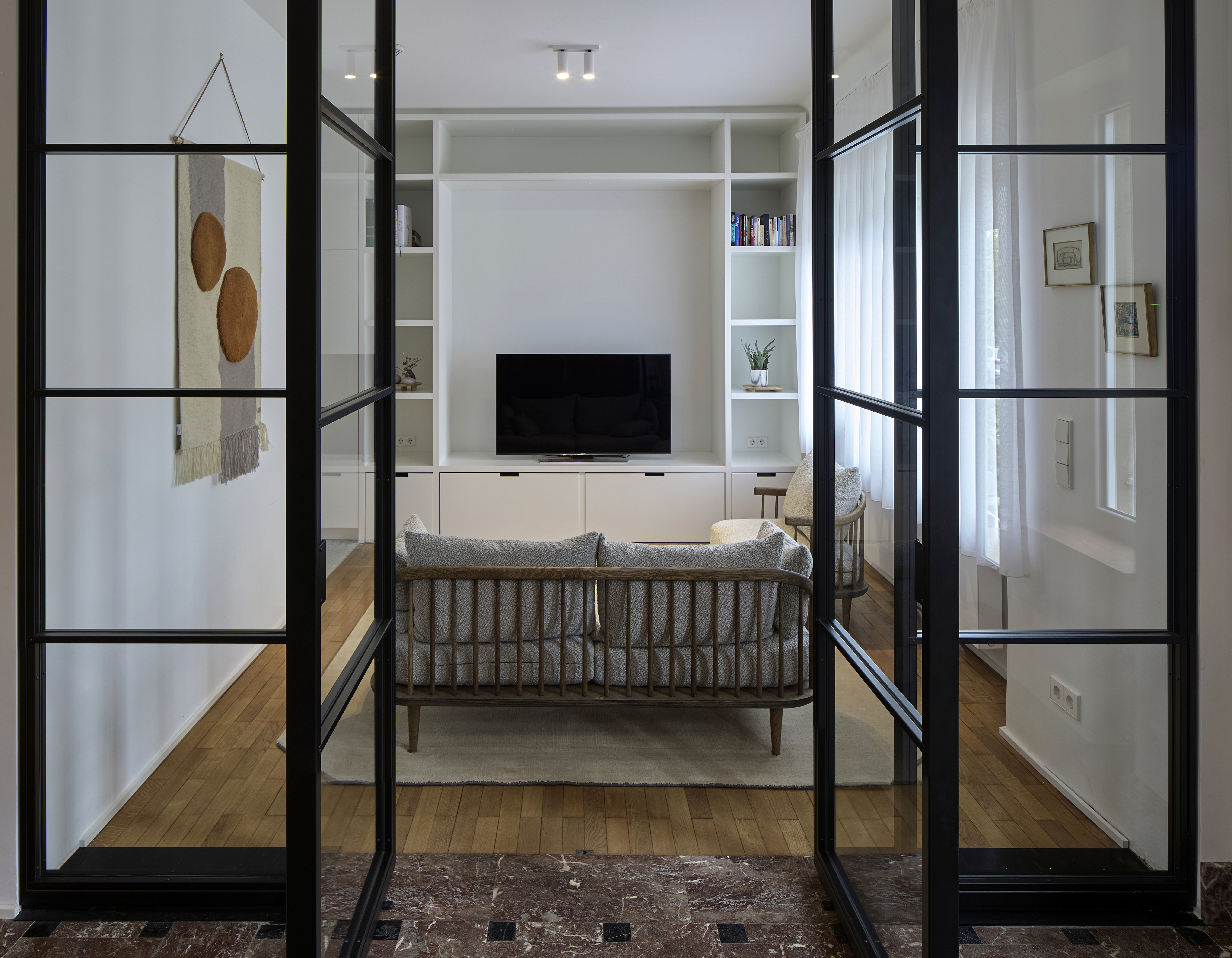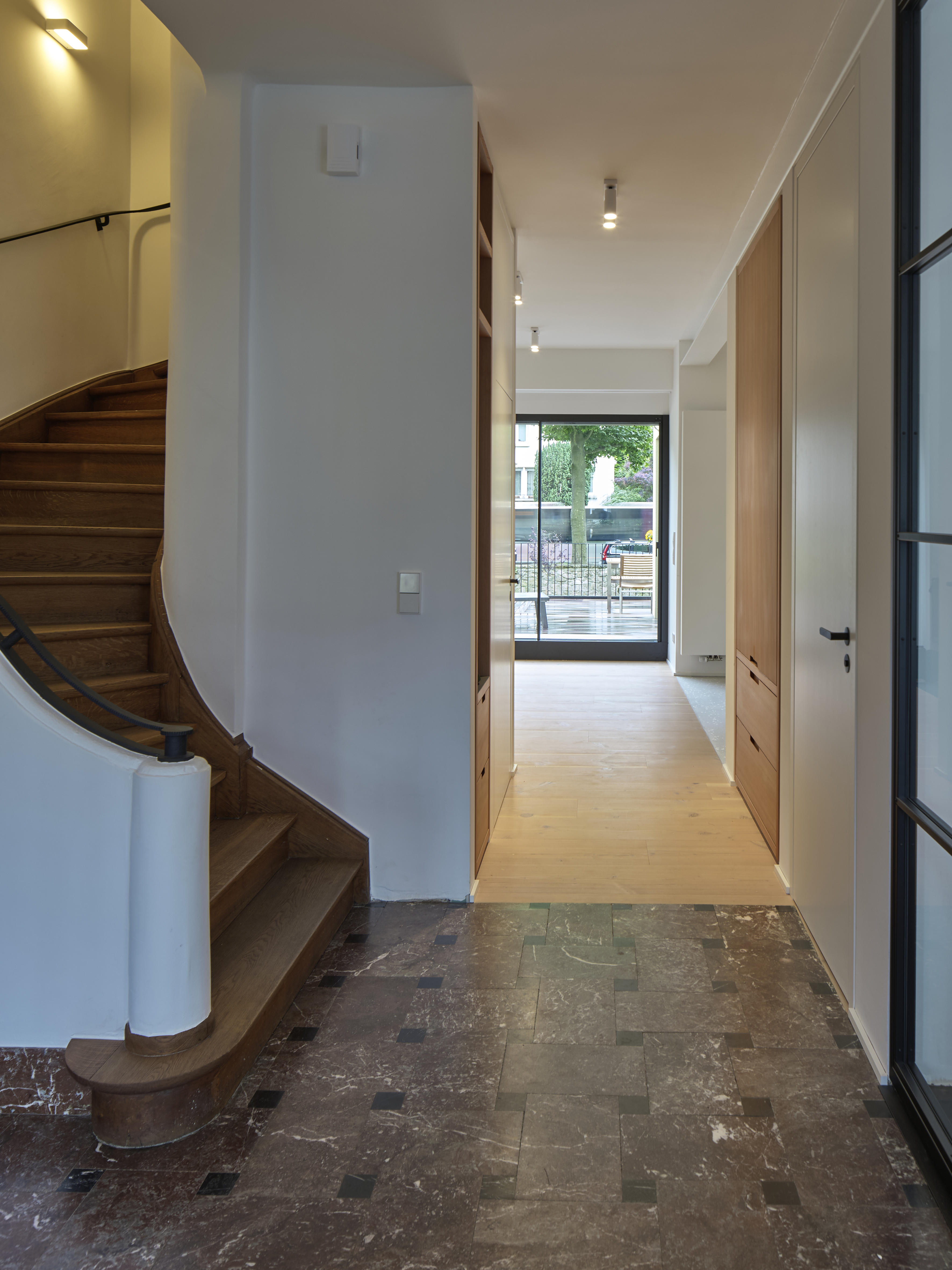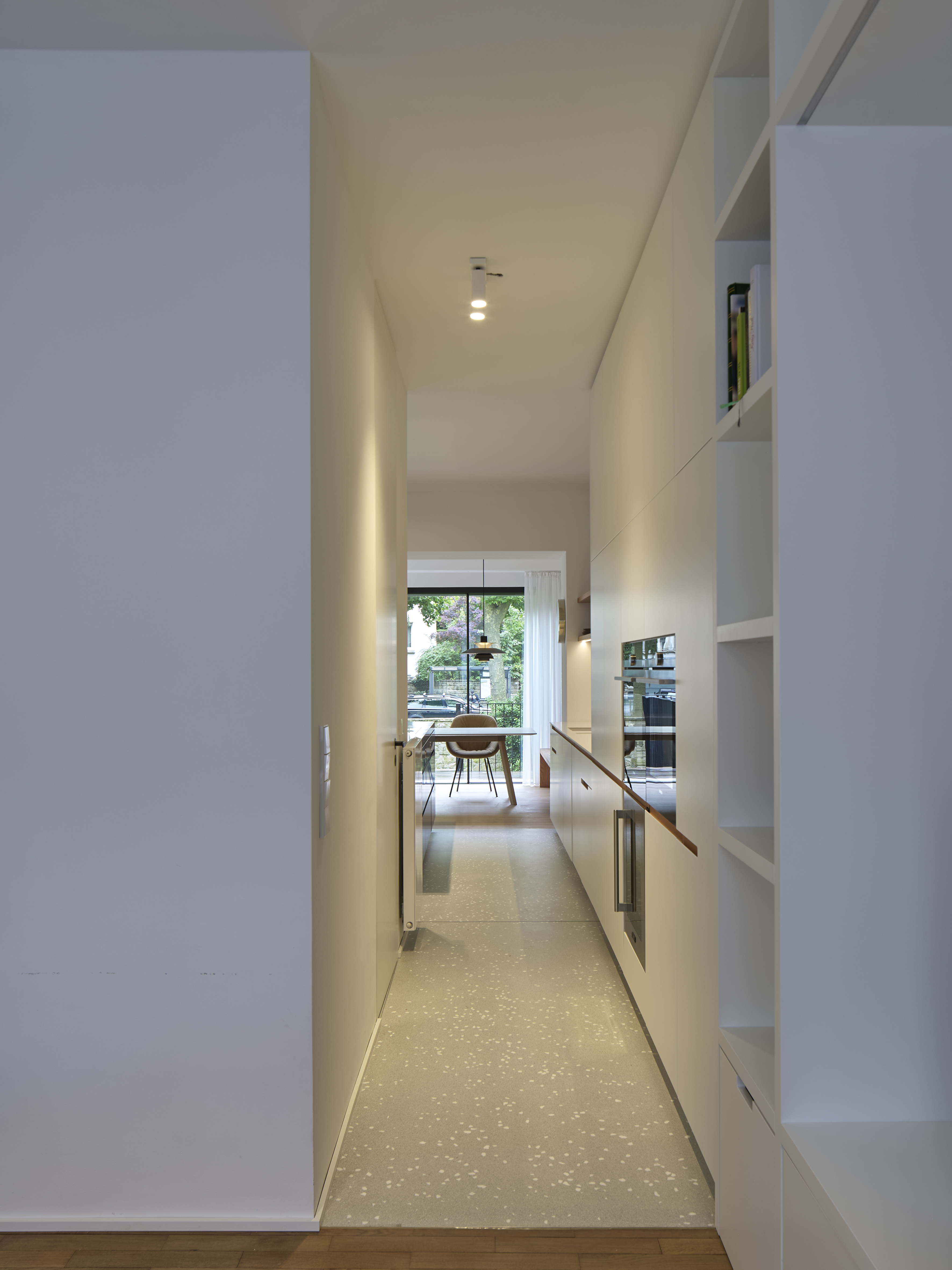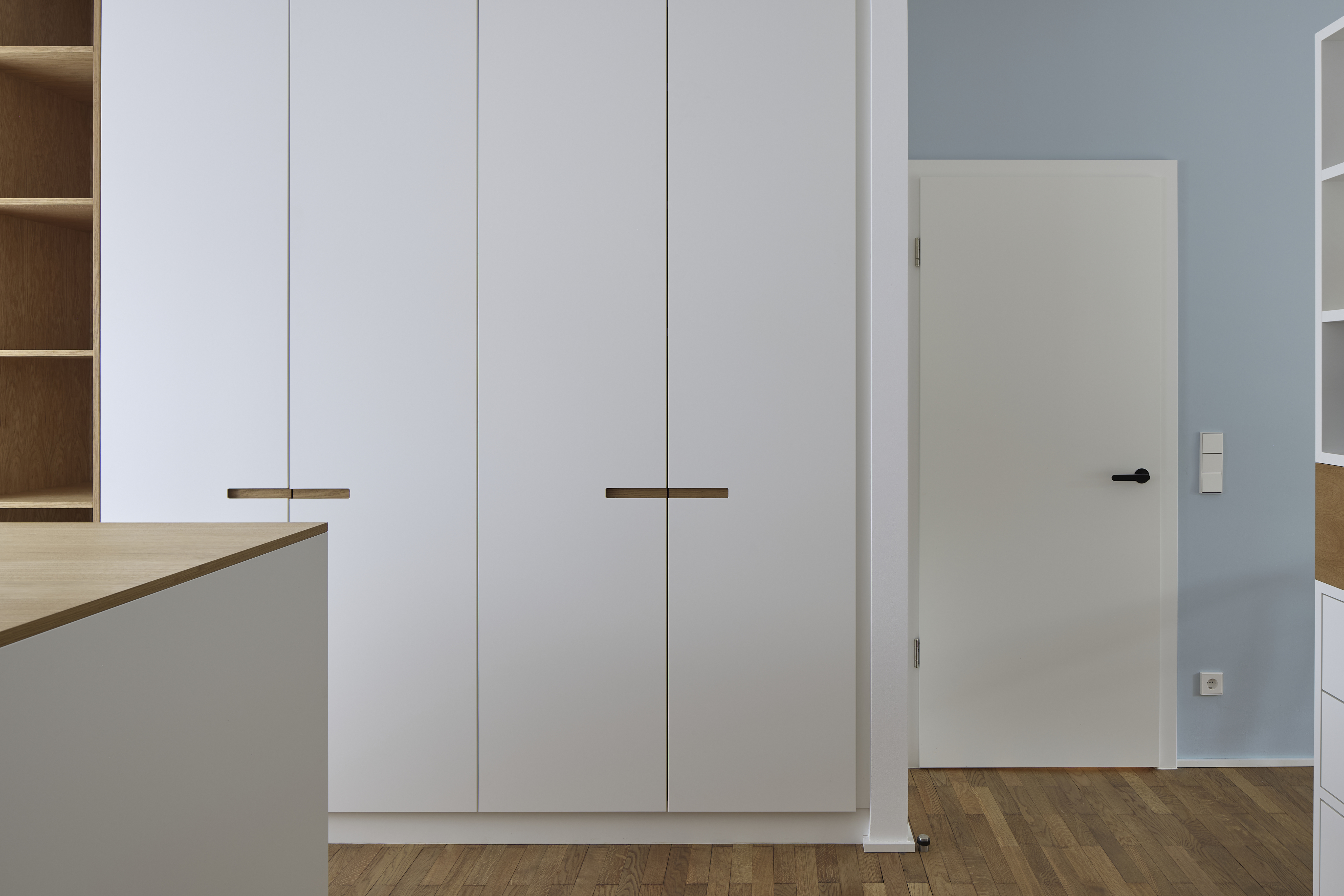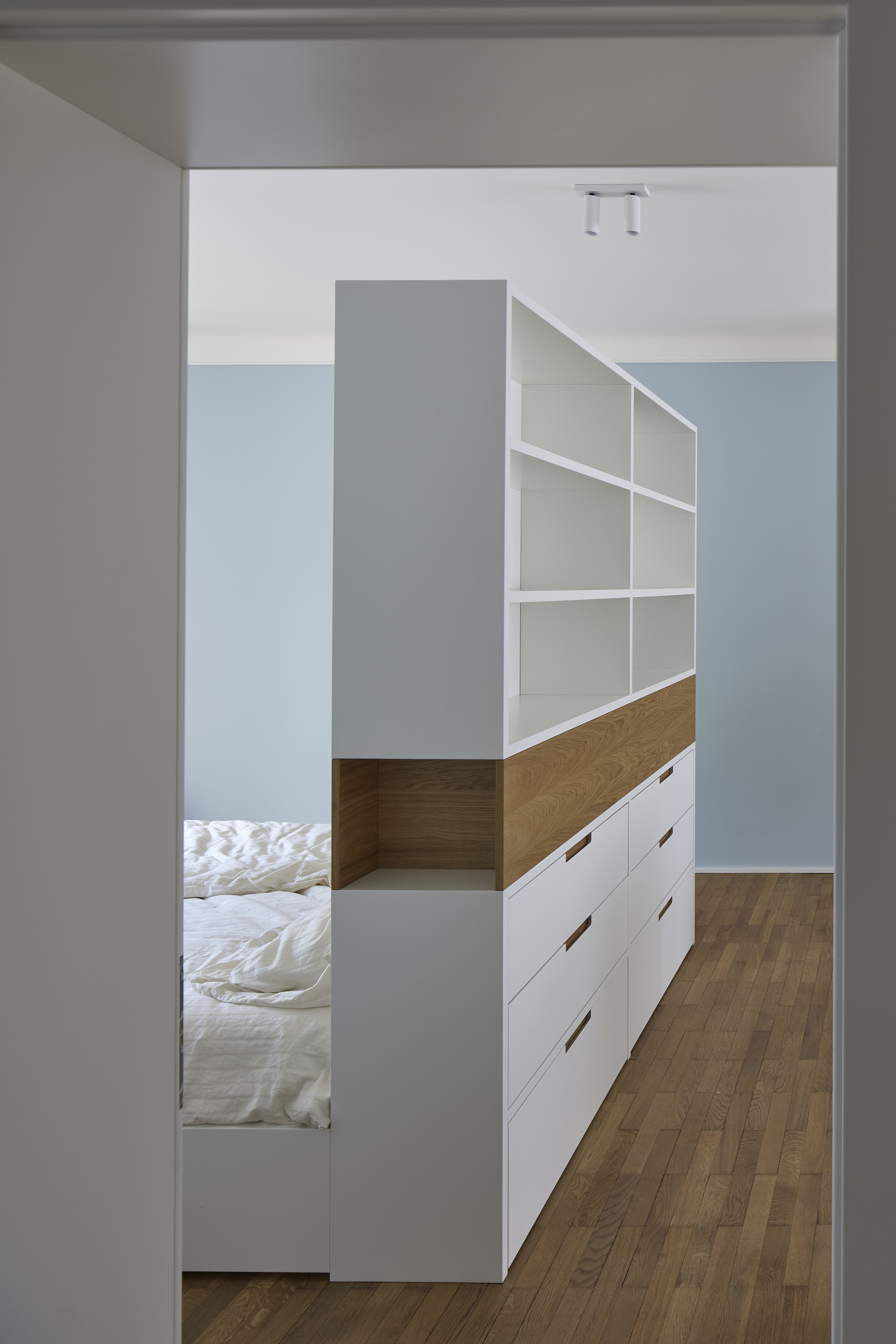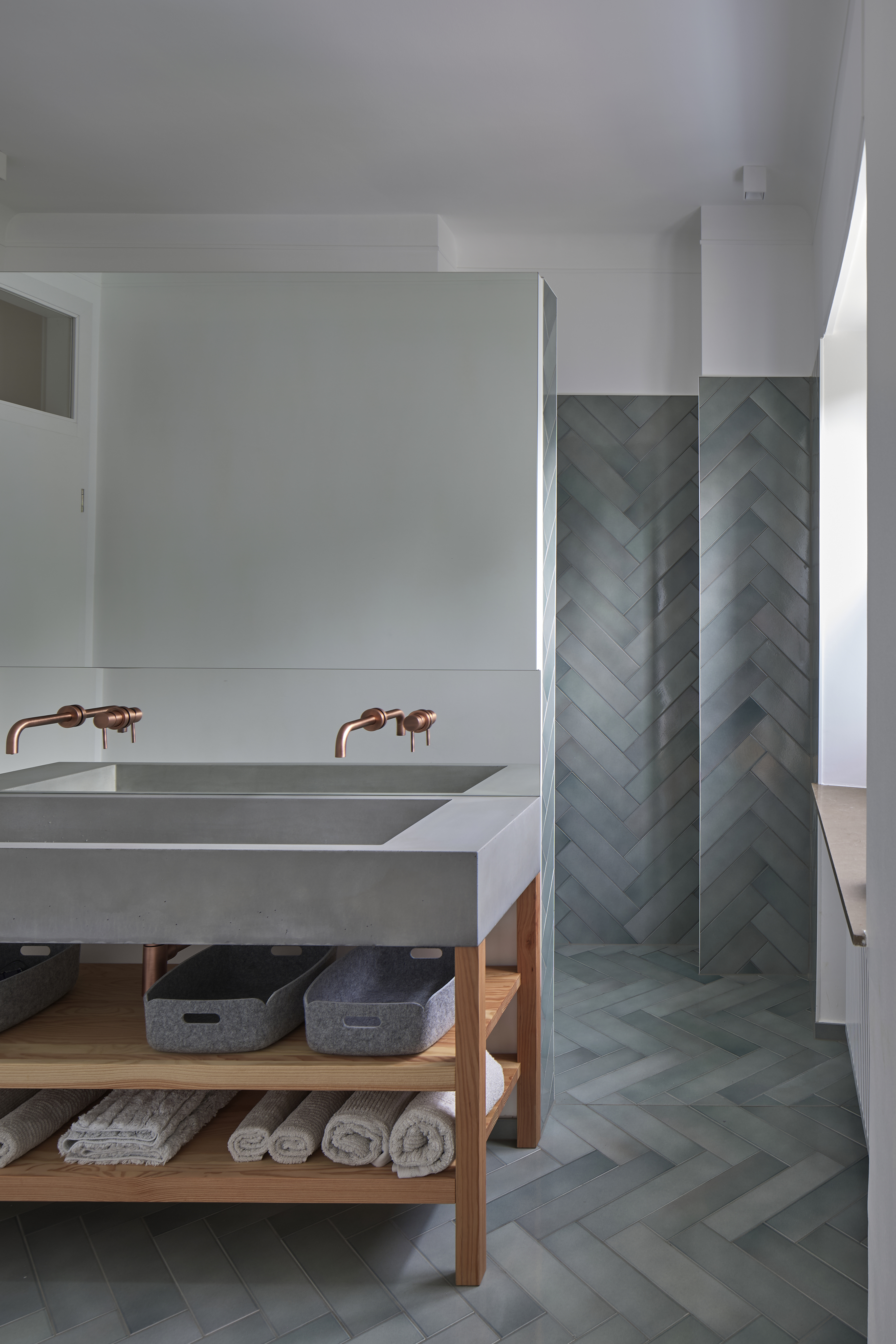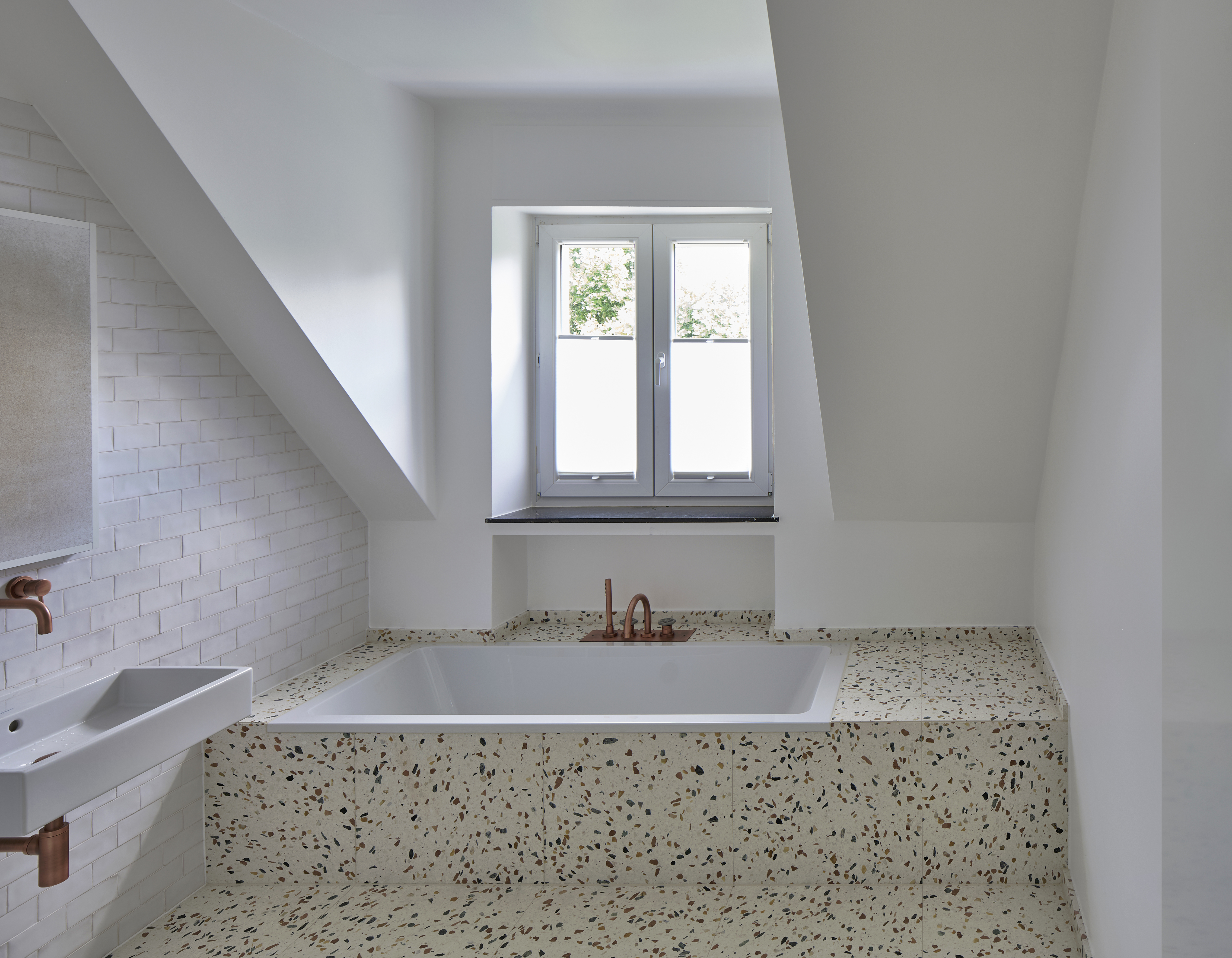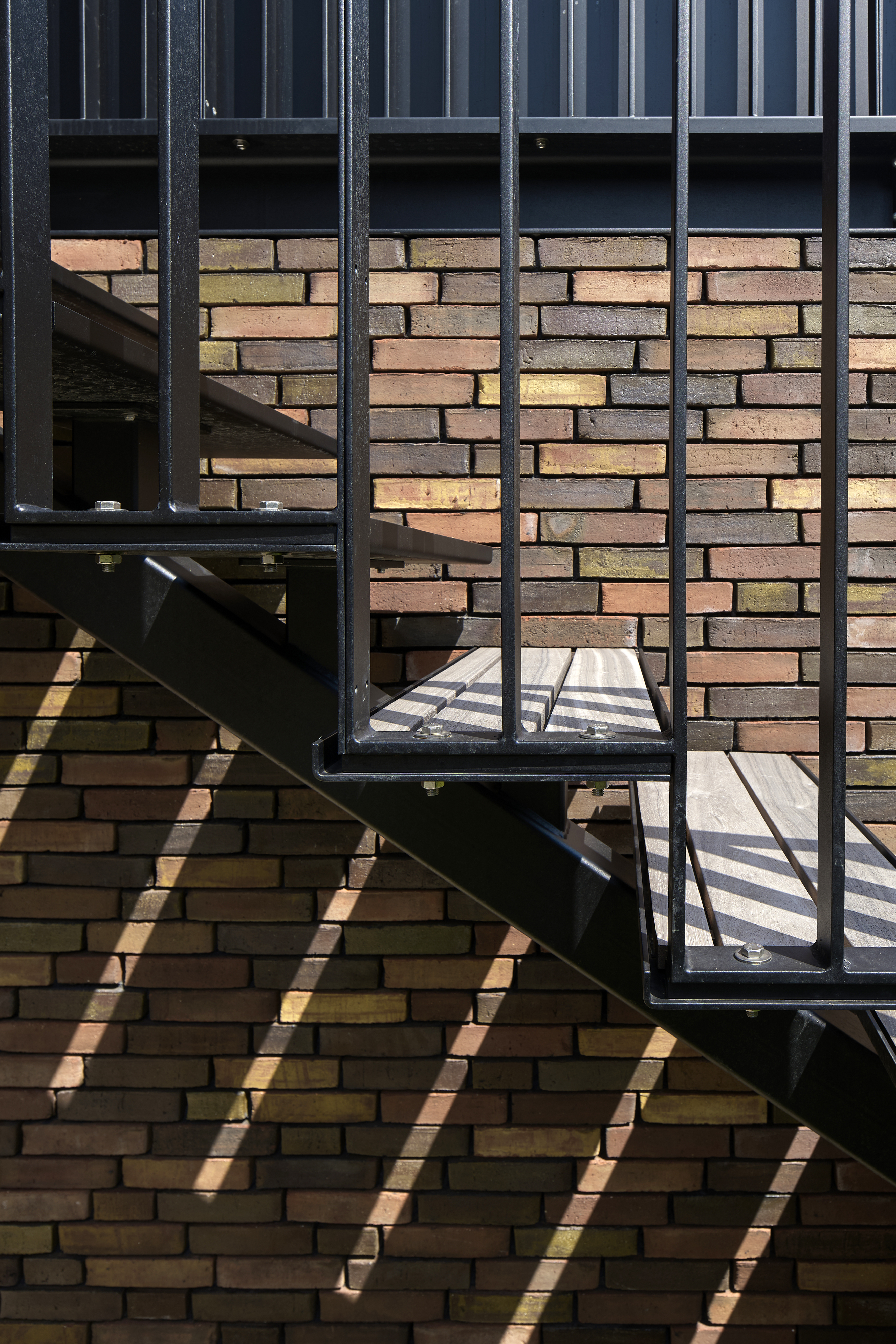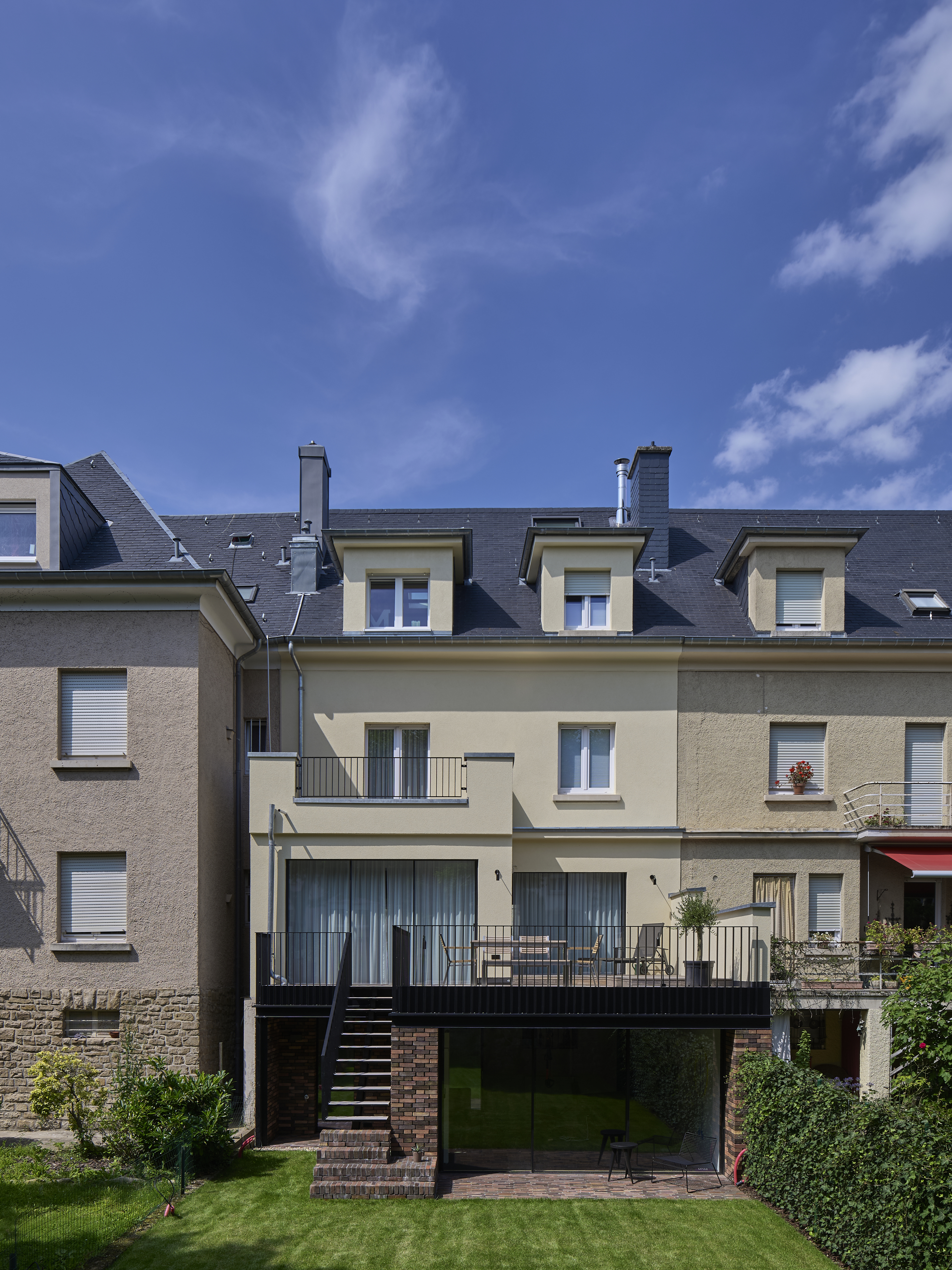 Photographs by Eric Chenal