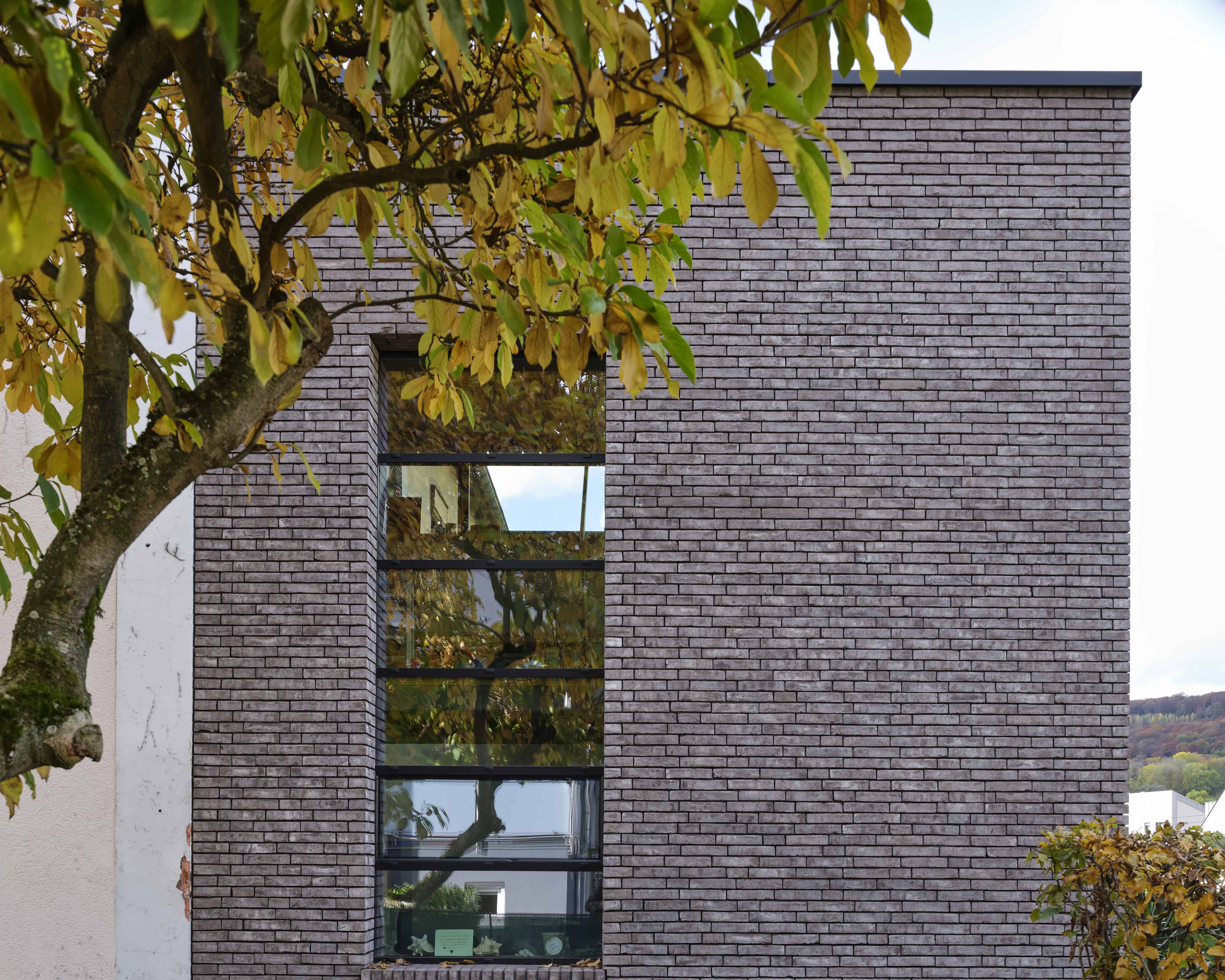 09 Feb

CONNECTING TO A GARDEN

Residential
Schieren, Luxembourg
Completion 2020

The construction of the existing house dates back to the early 1930's. The footprint slowly became too small for the growing family of the current owners. In consequence the wish rose to extend the cellar with additional storage and workshop space, as well as allowing the ground floor to benefit from a larger living room. A mezzanine accessible by the existing staircase in the main house was added including a small office with views into the garden and onto the green roof.

As the house, in the typical style from its era, is historically protected, we used the existing wall openings to access the newbuilt extension, thus making a clear distinction between old and new. The new combination of high ceilings and raw materials produces the loft feeling the clients aimed for at the very start of the project. The newly used materials include hand manufactured waterstruck bricks for walls and window niches, while the mezzanine is built from black painted steel cladded with raw pine. As floor finishes the clients wished for warm tinted oak on the ground floor which we complemented with a sisal carpet on the mezzanine for much welcomed reasons of gentle haptics, accoustic absorbation and being the source of a wonderful scent transporting the newly acquired quality of the project through the entire house.

Large openings in the roof and the rear elevation allow for a maximum of dearly needed daylight. Wide steps leading from the extension to the charming garden celebrate the effortless transition between inside and outside. The installed concrete steps turn further into flower beds and a bench, reinforcing the combination of the architecture with the outdoor arrangements.

The main house and its new extension contrast in materiality yet complement each other in their own quality and serenity.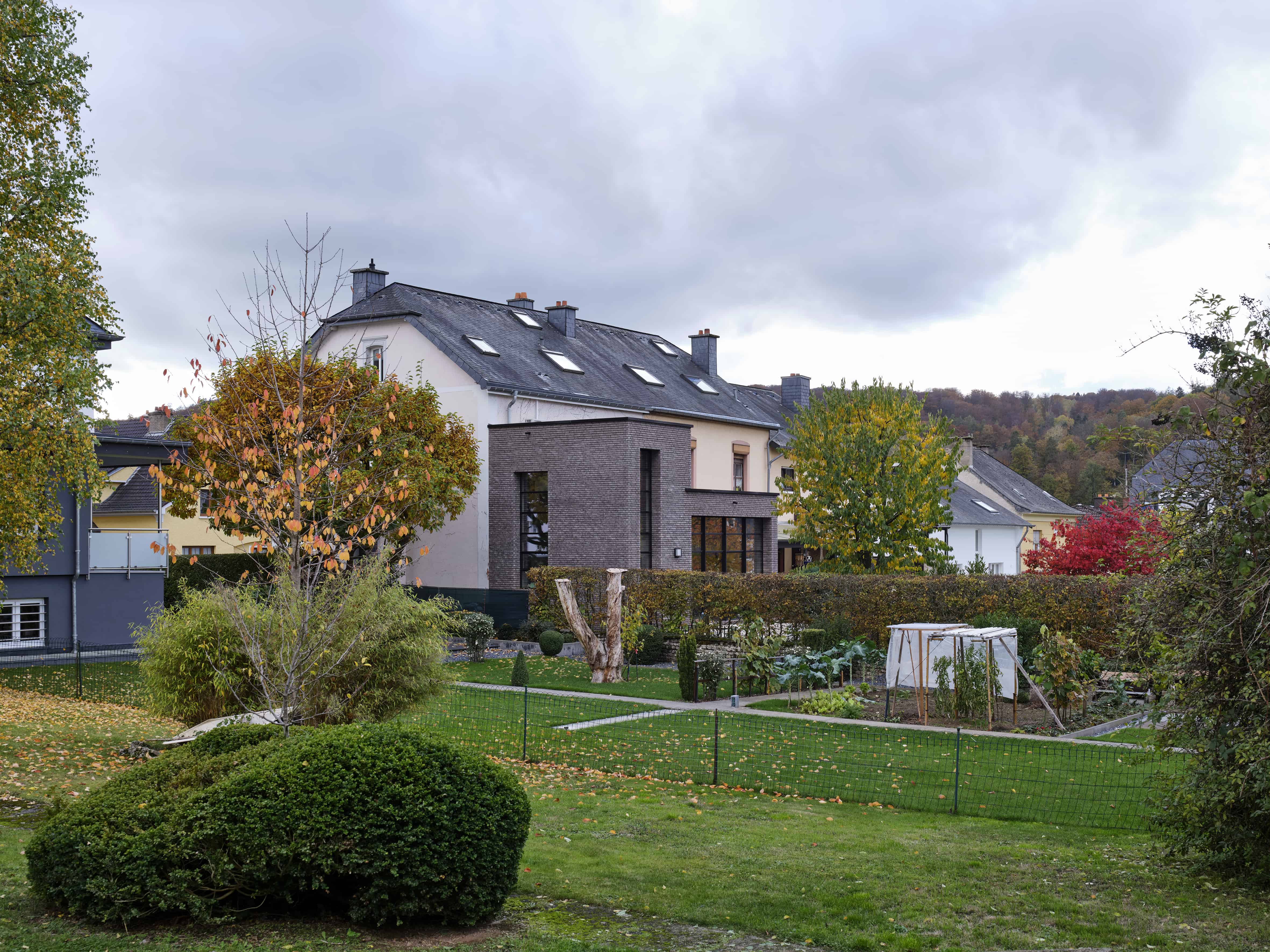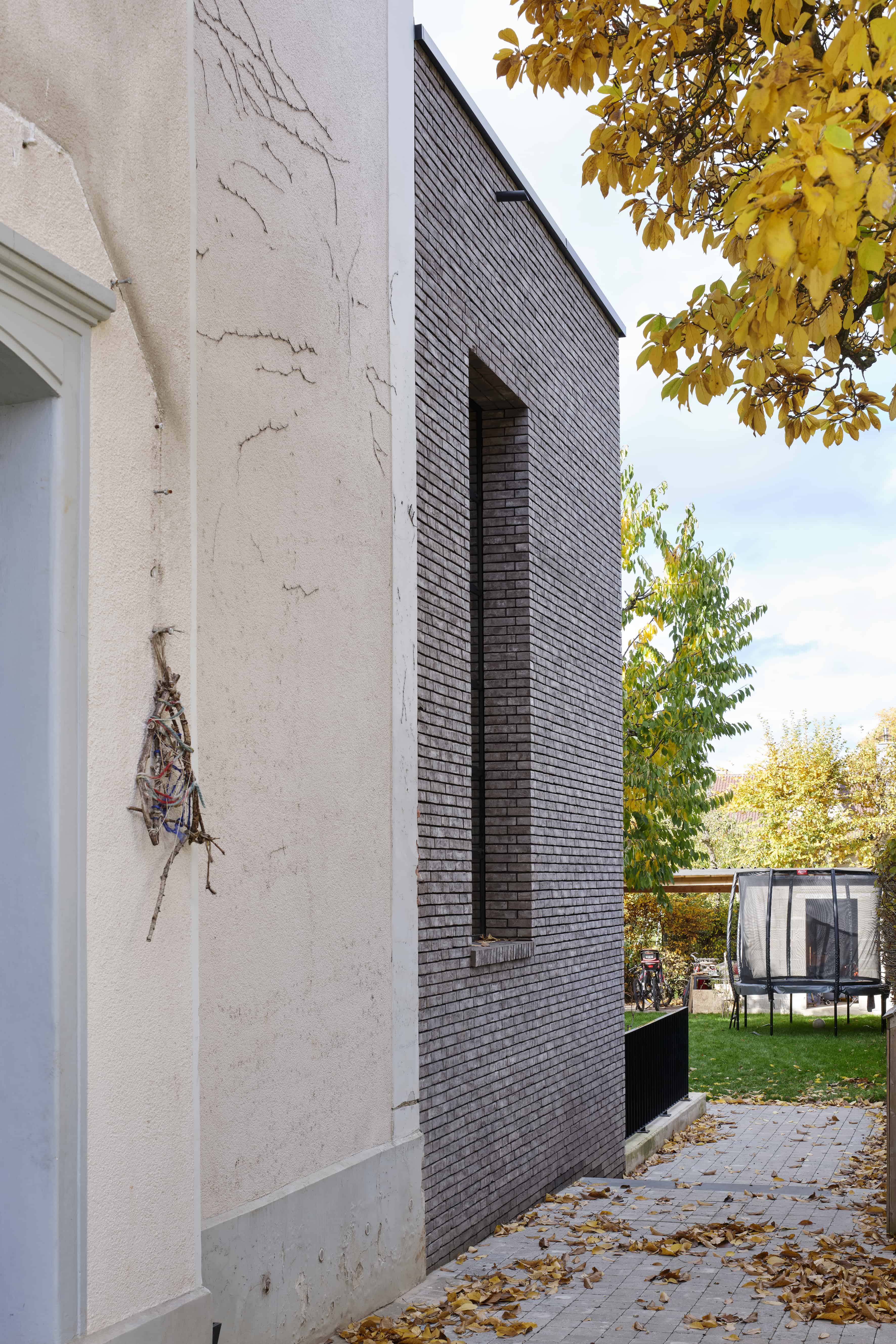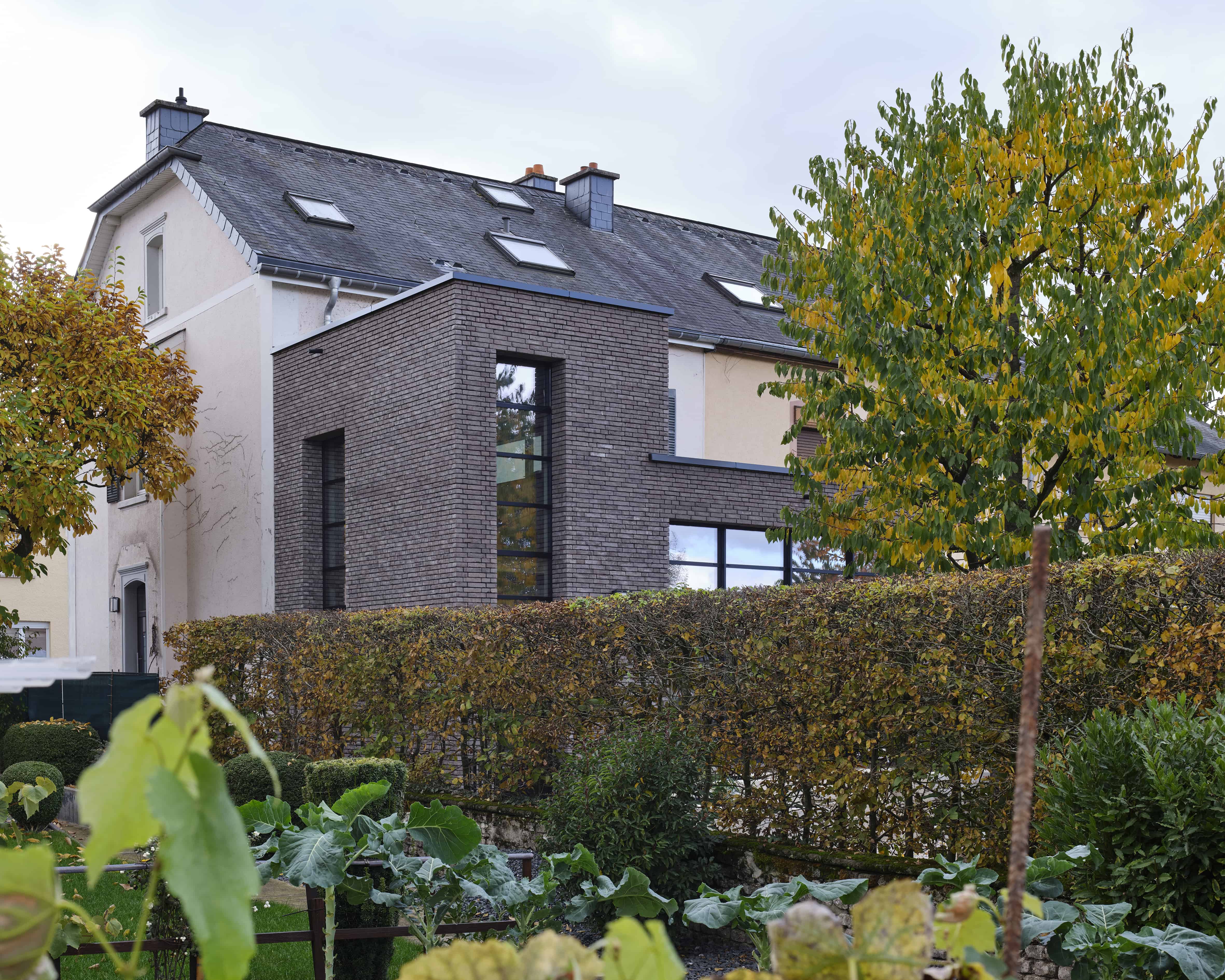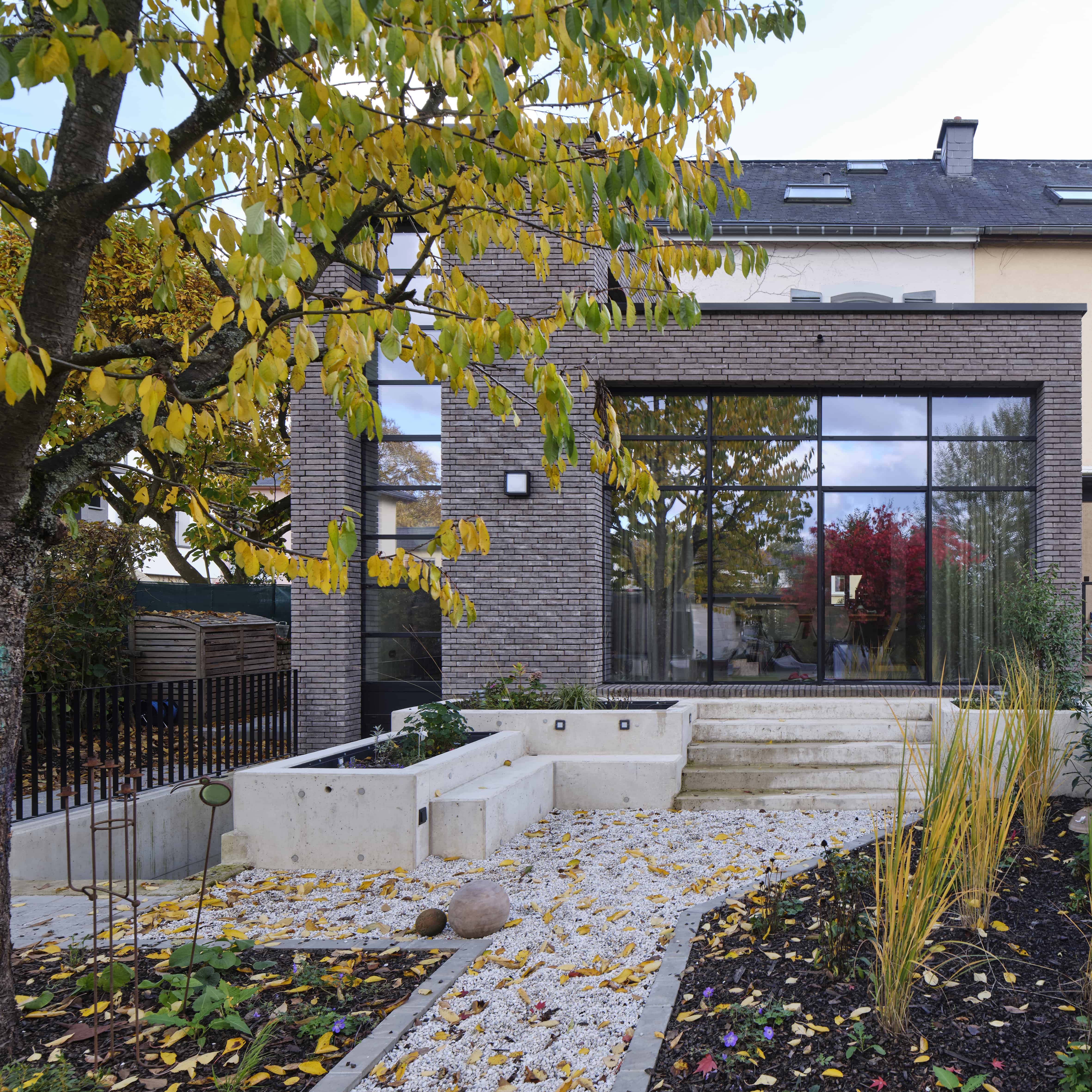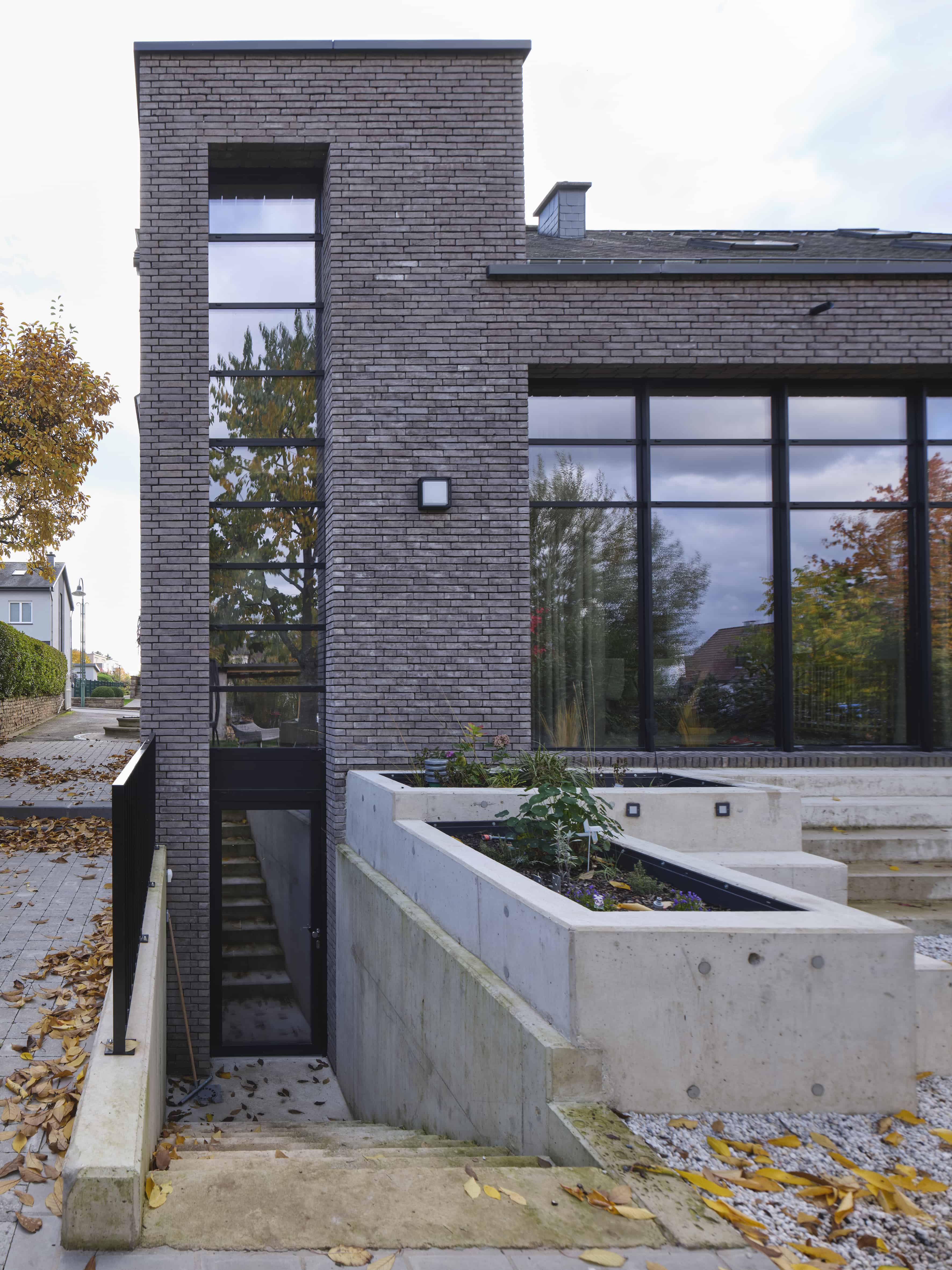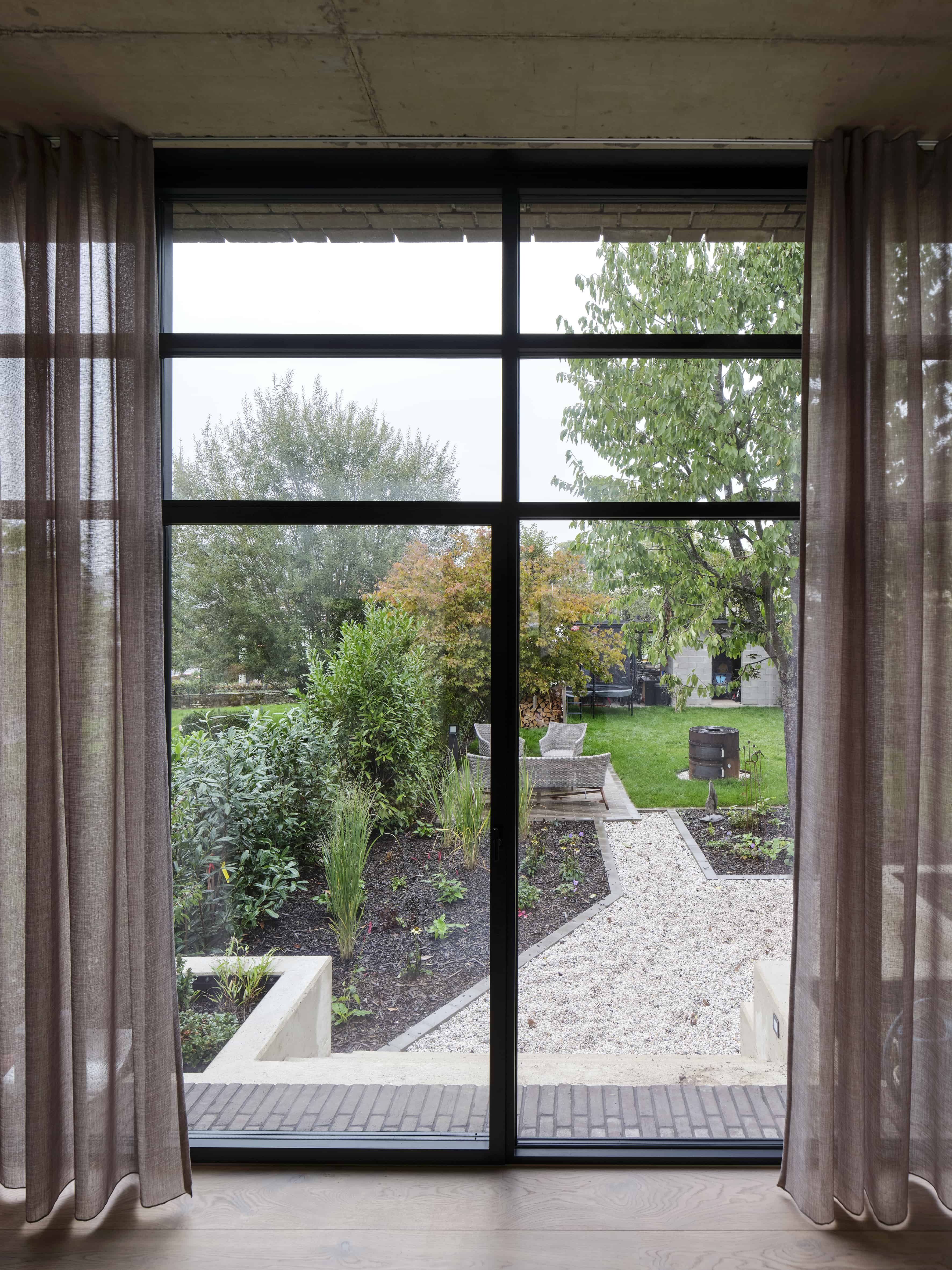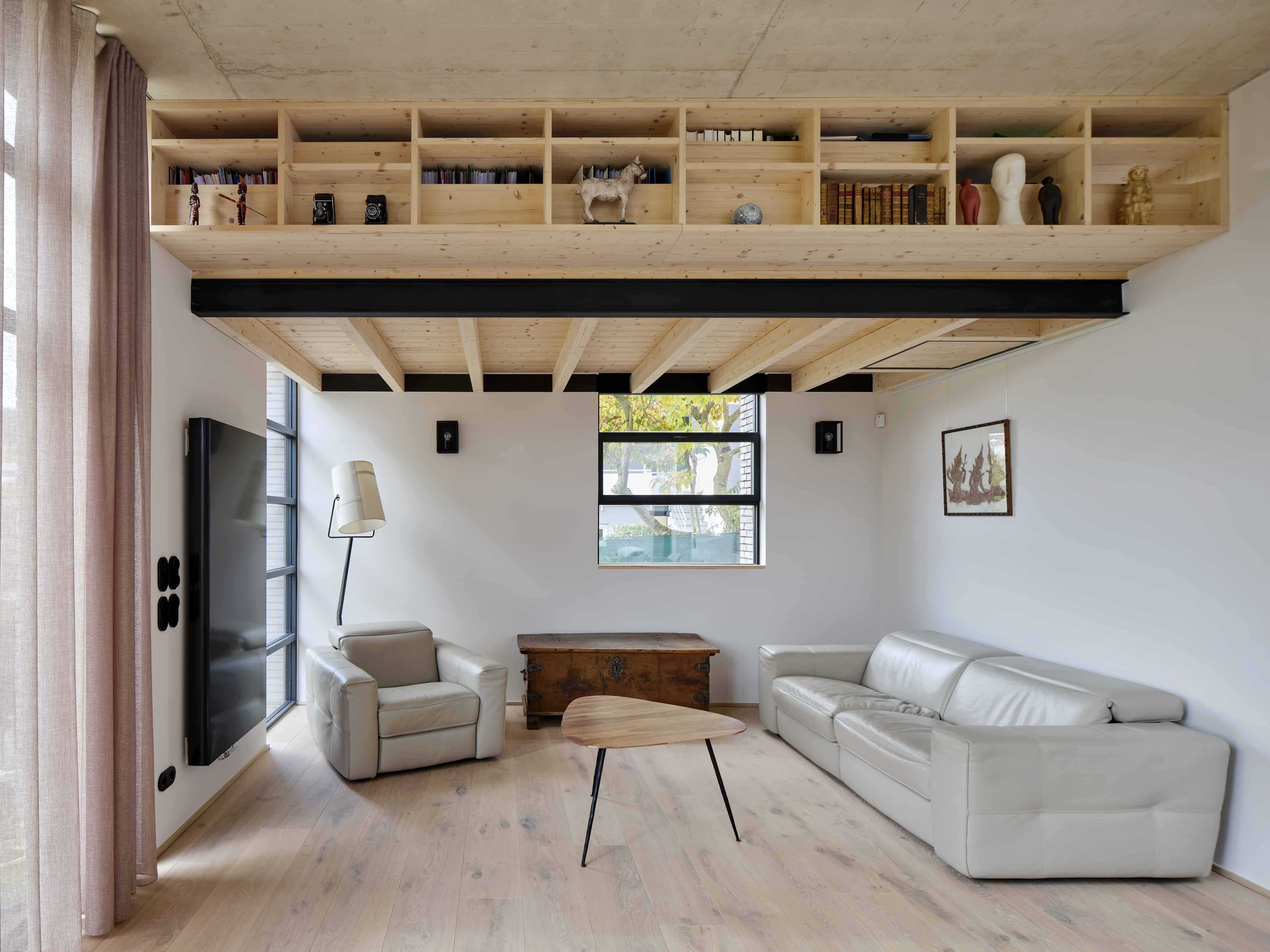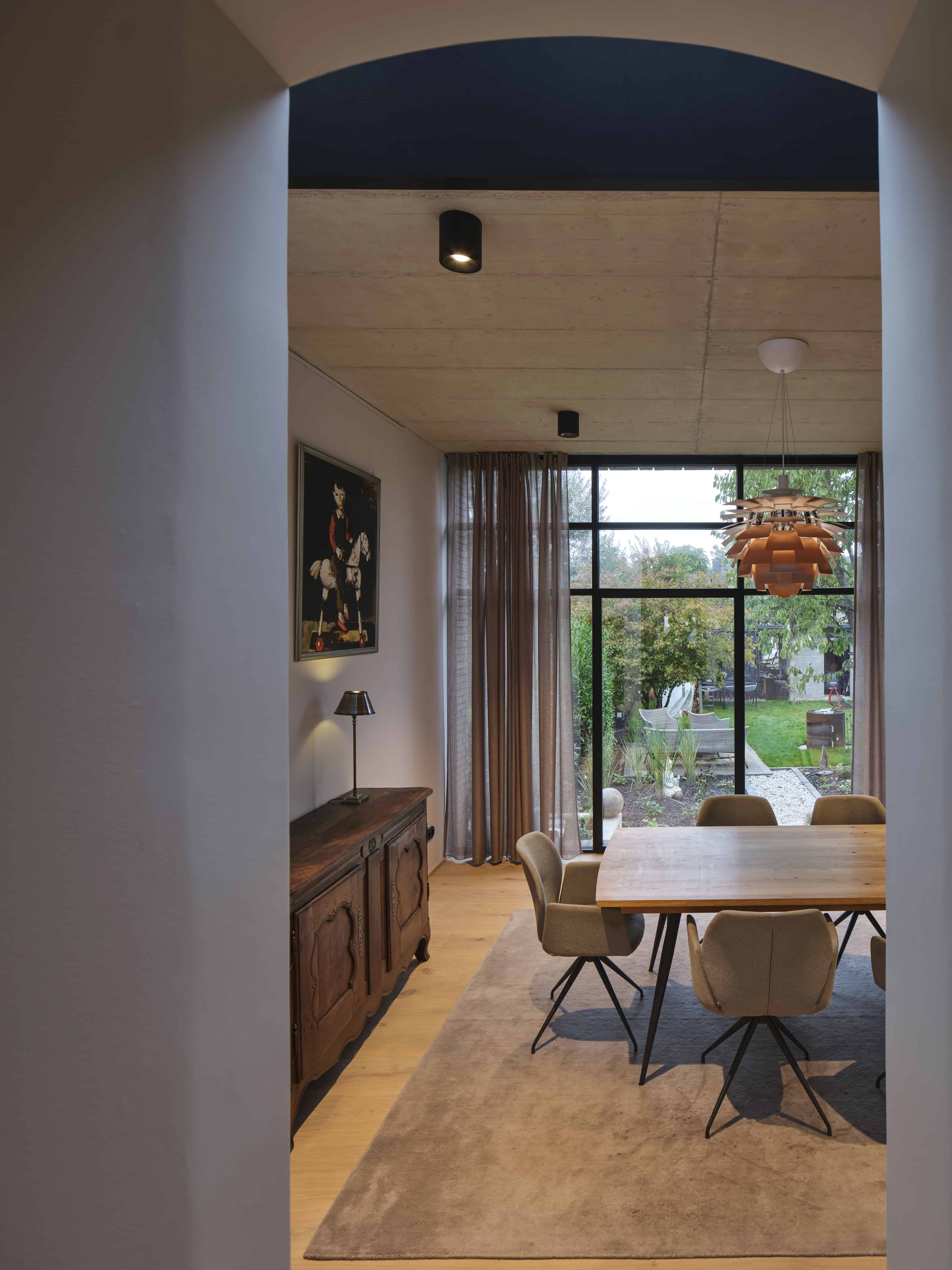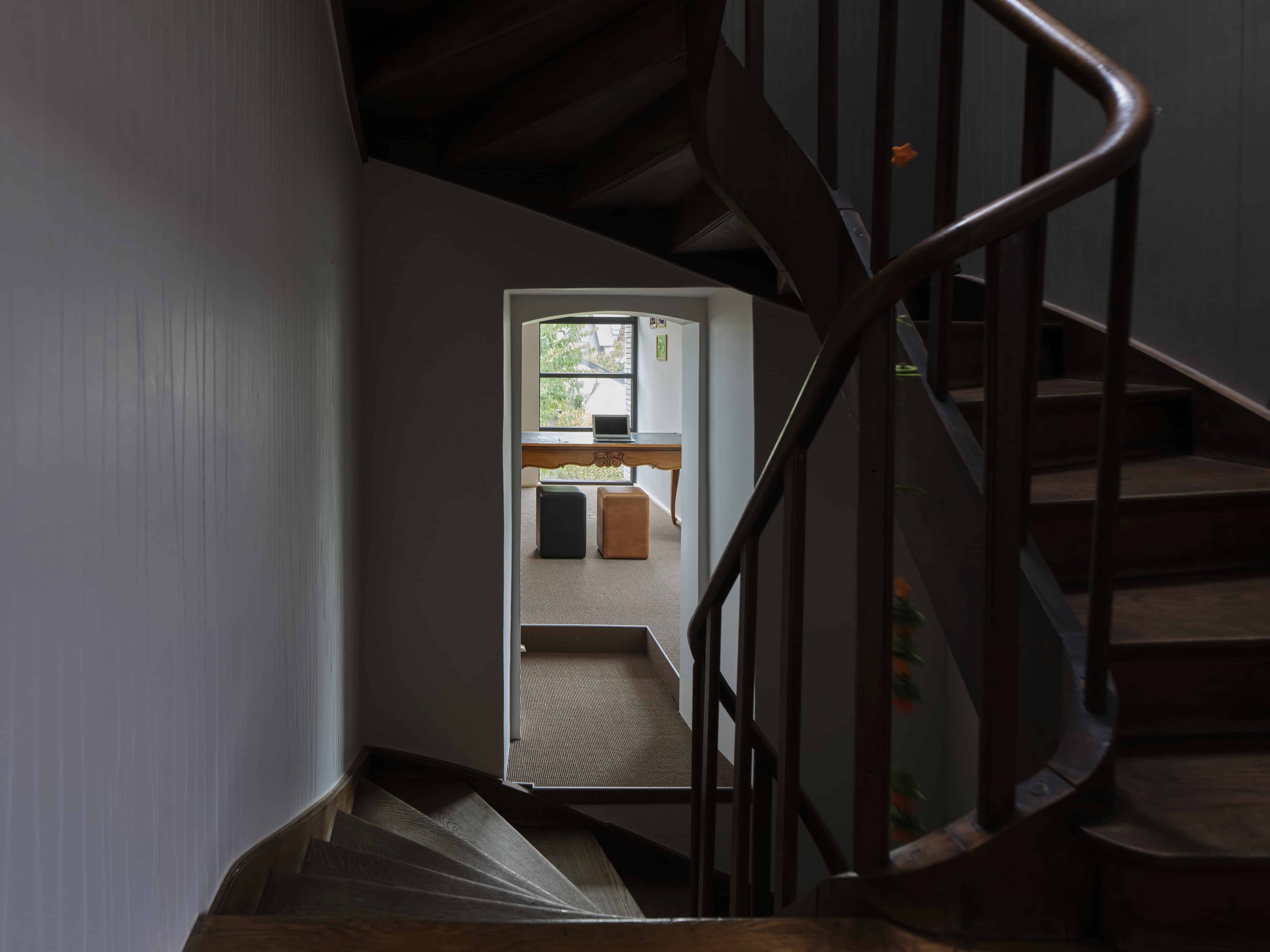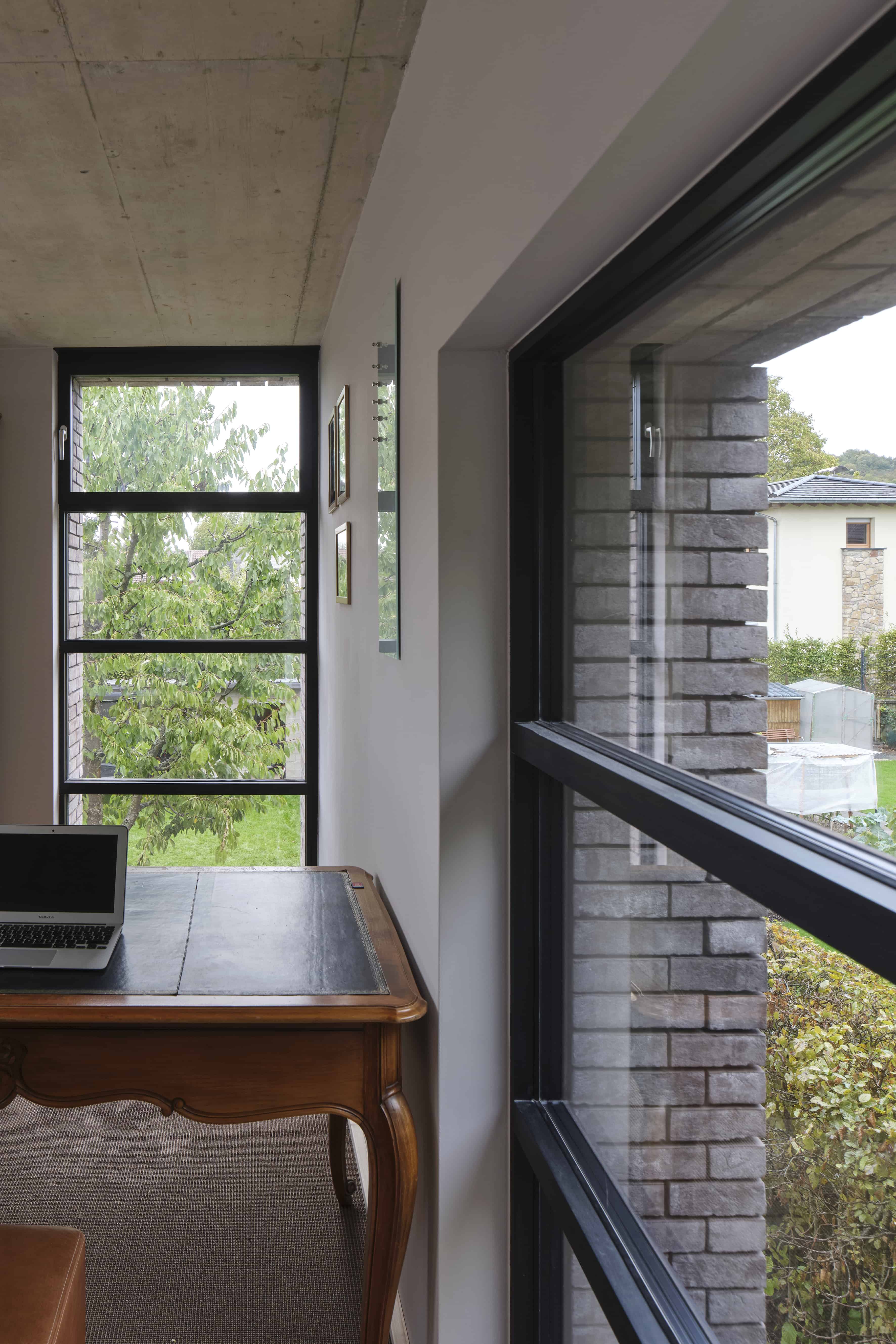 Photographs by Eric Chenal