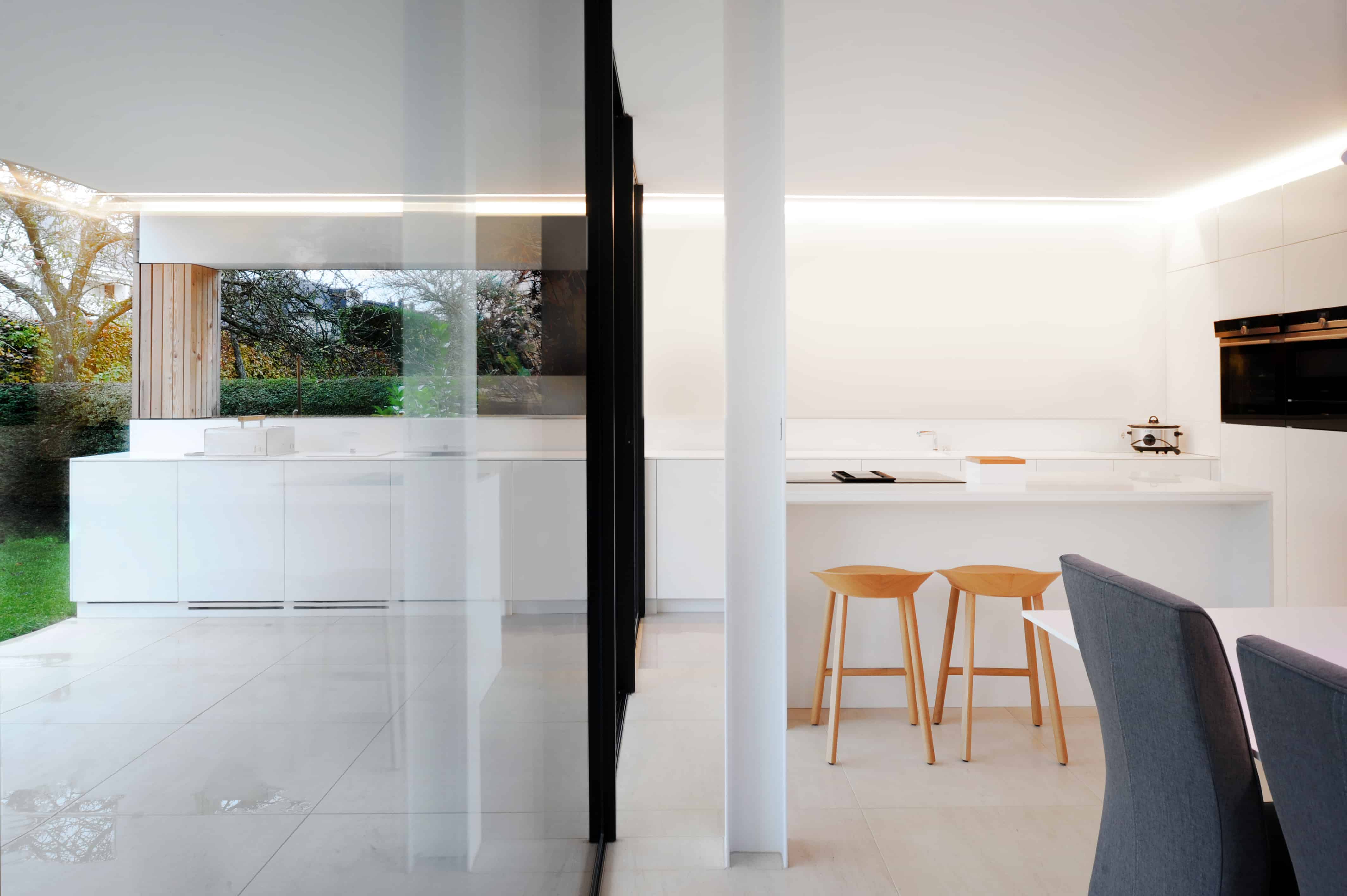 06 Dec

FRAMING THE GREEN

Residential
Strassen, Luxembourg
Completion 2018

Refurbishment and extension of a house from the 1980's located in a quiet neighbourhood near Luxembourg City. Originally, the house presented a series of small and dark rooms. We added simplicity to the space by changing the layout of the rooms. Furthermore we planned a rear extension and opened the house towards the garden with a covered outside sitting area.

The rear elevation is shown as a glass facade covering the whole length of the house. The transparent facade allows to enjoy the garden view and acts as a picture frame for the garden, giving way to a nicely arranged scenery.

Internally we opted for a strong interior design with major carpentry works. The challenge on the ground floor was to open up the rooms whilst providing storage space, such that it is as practical as it is beautiful. A central piece of furniture was created to give order and calm the atmosphere, this element stretches from the entrance to the living room and towards the kitchen in the extension.

Noble and natural materials in combination with the natural light enhance the calm atmosphere of the space.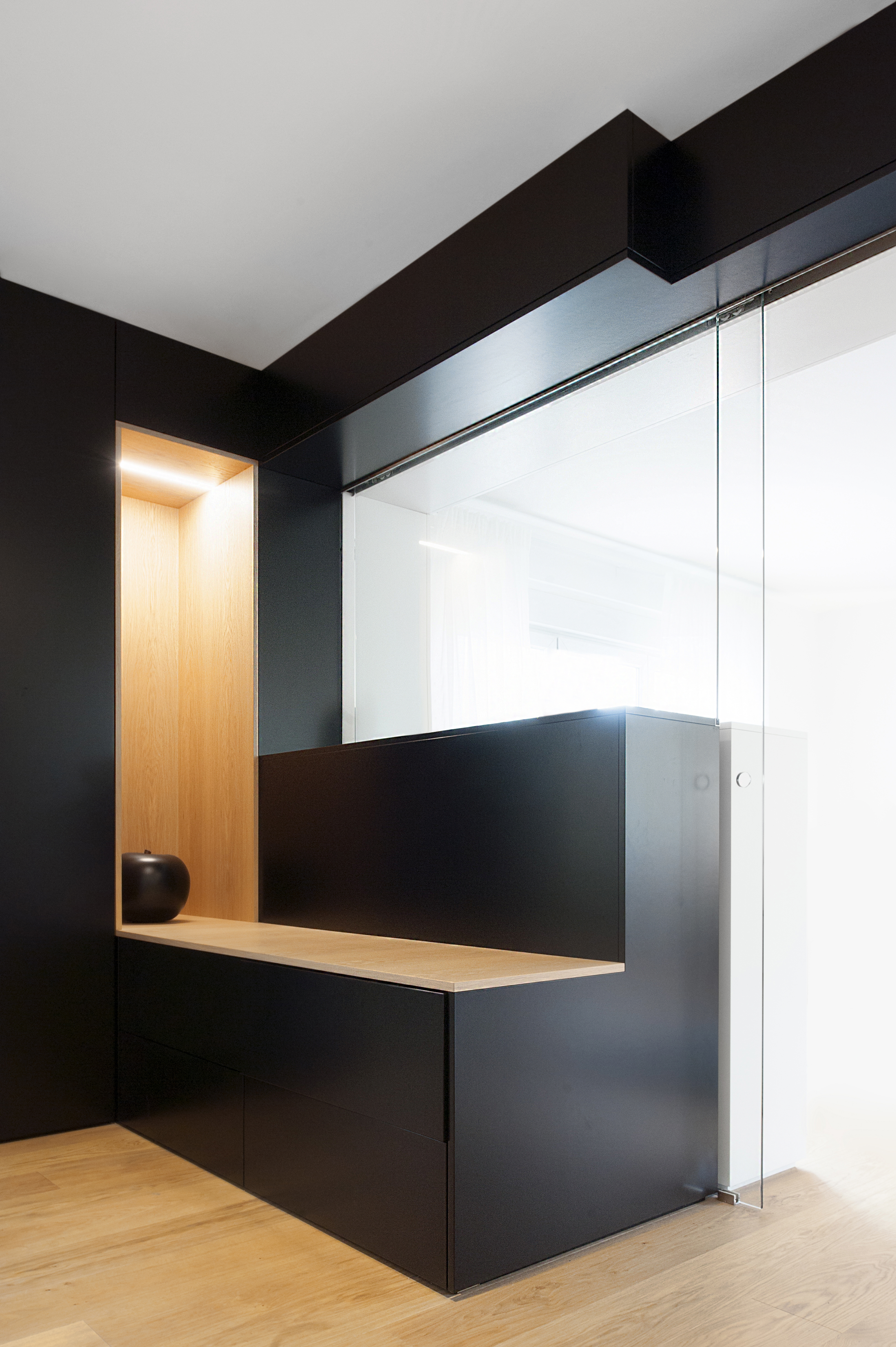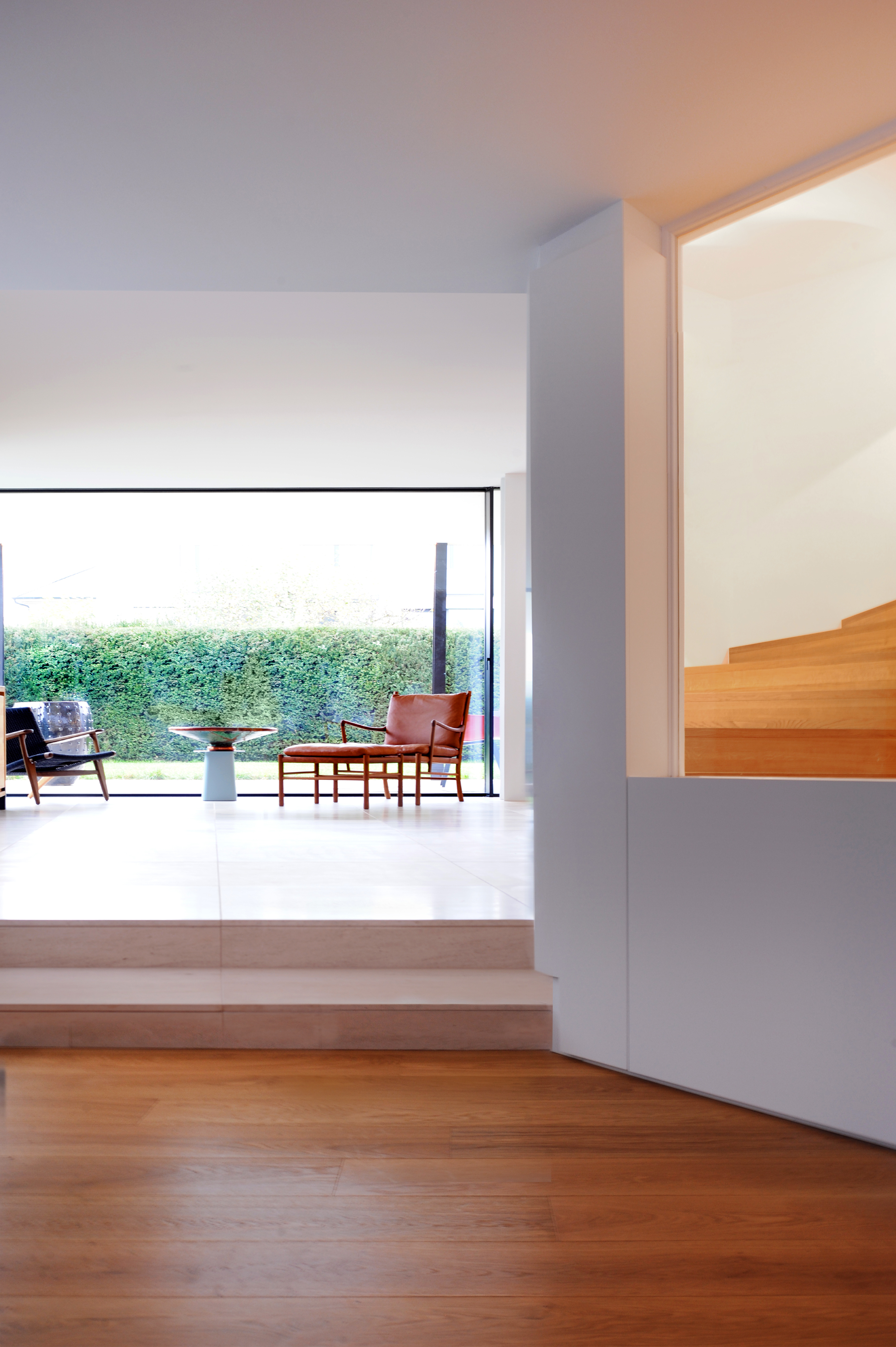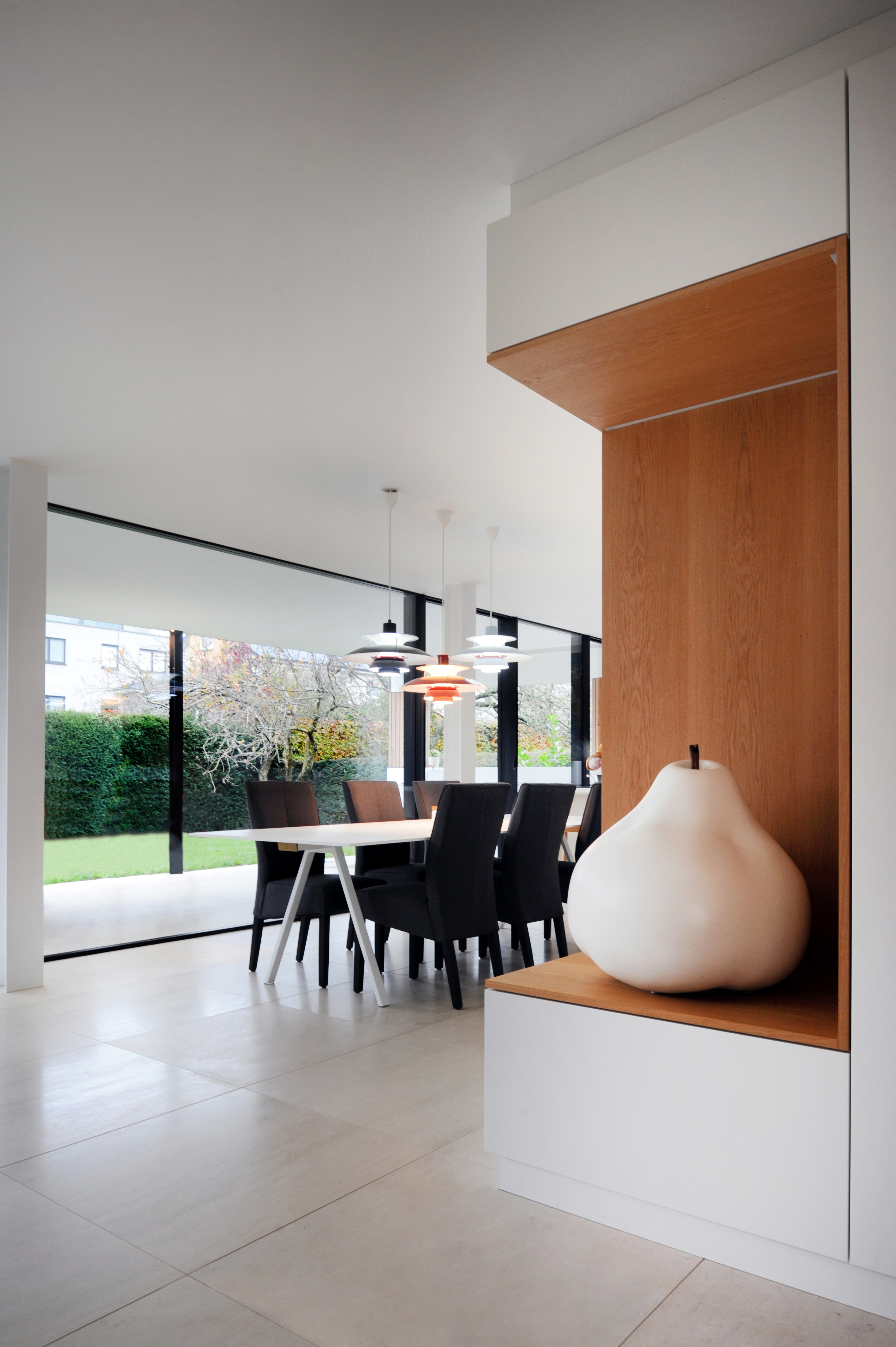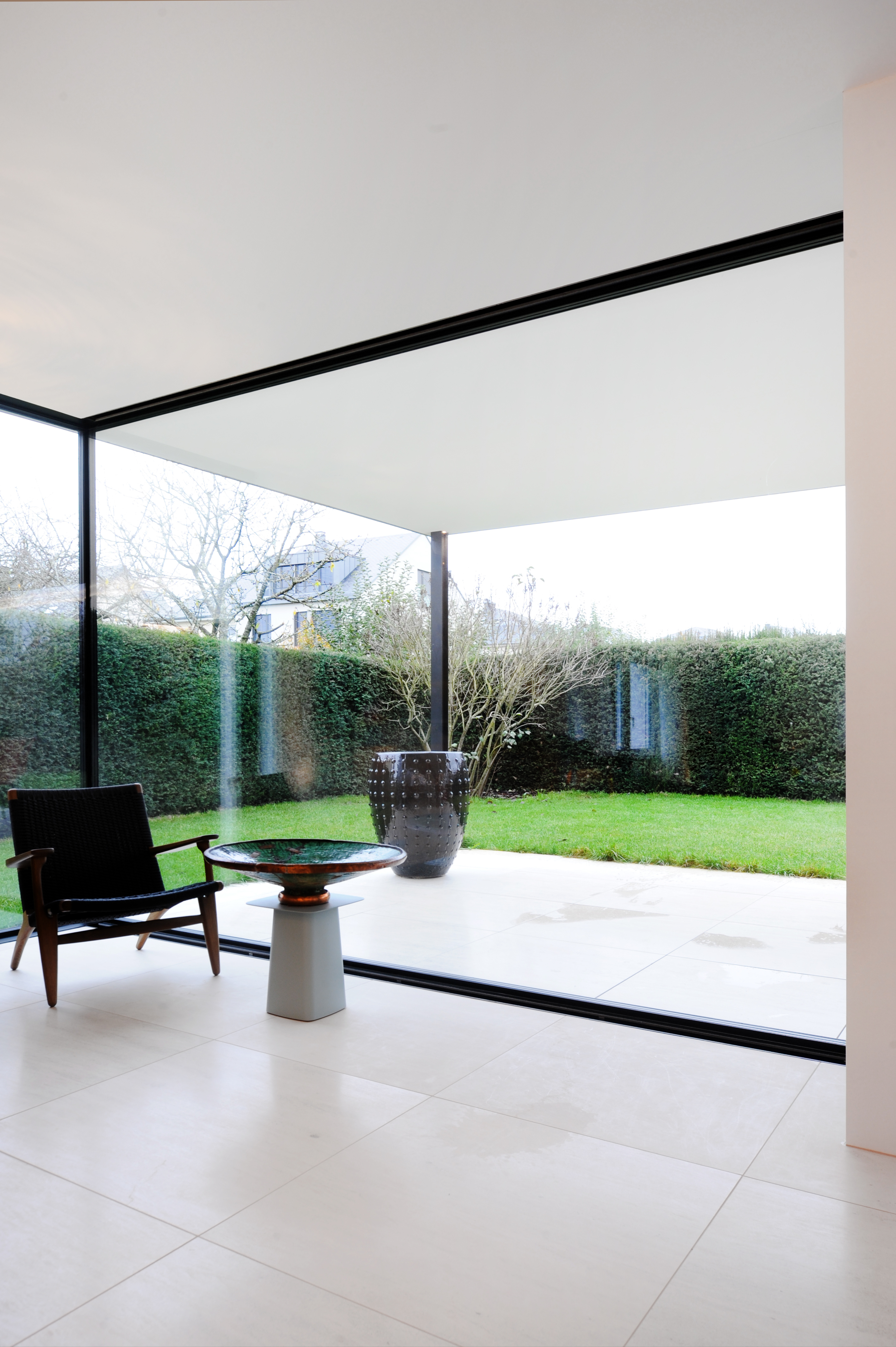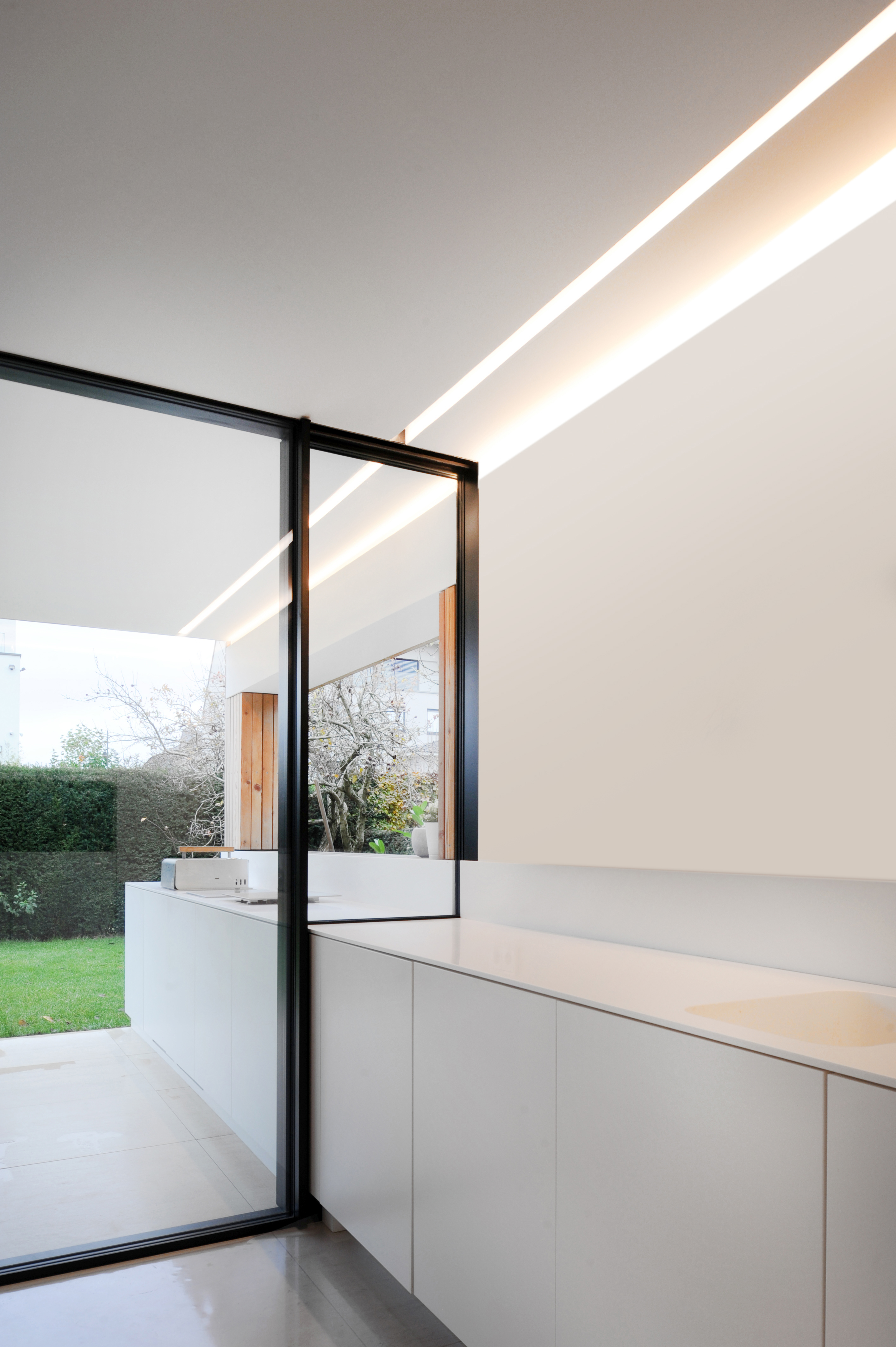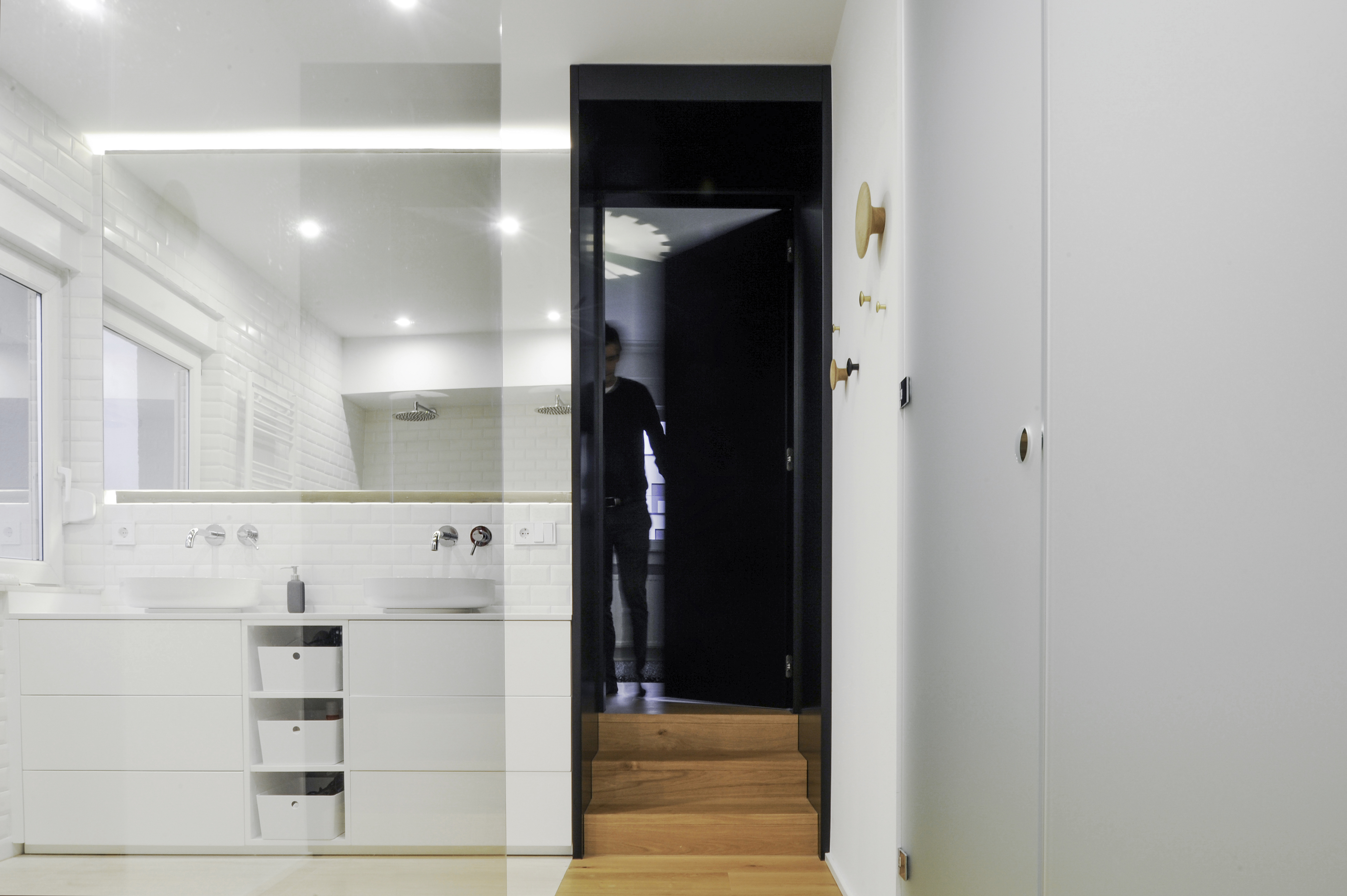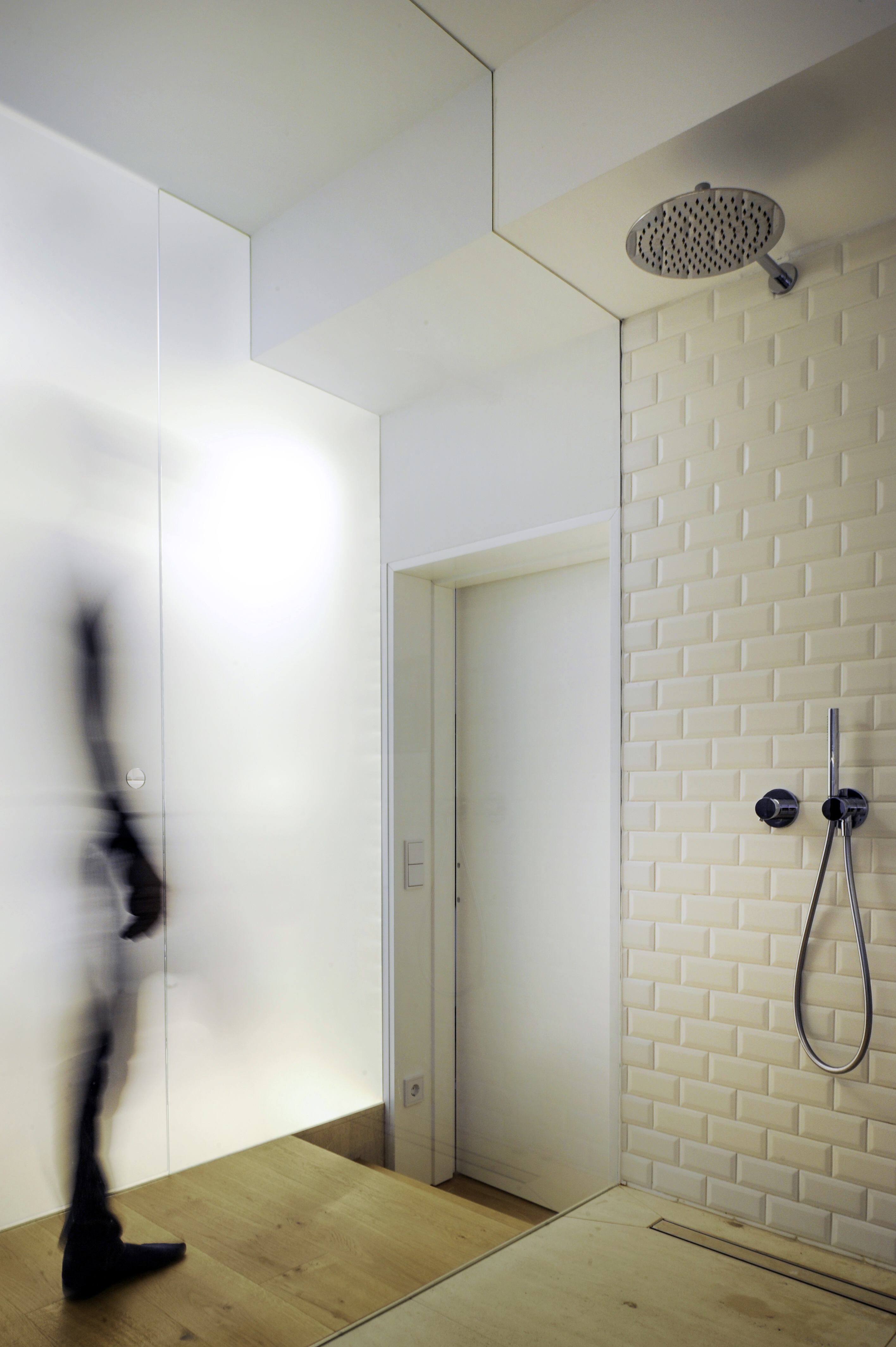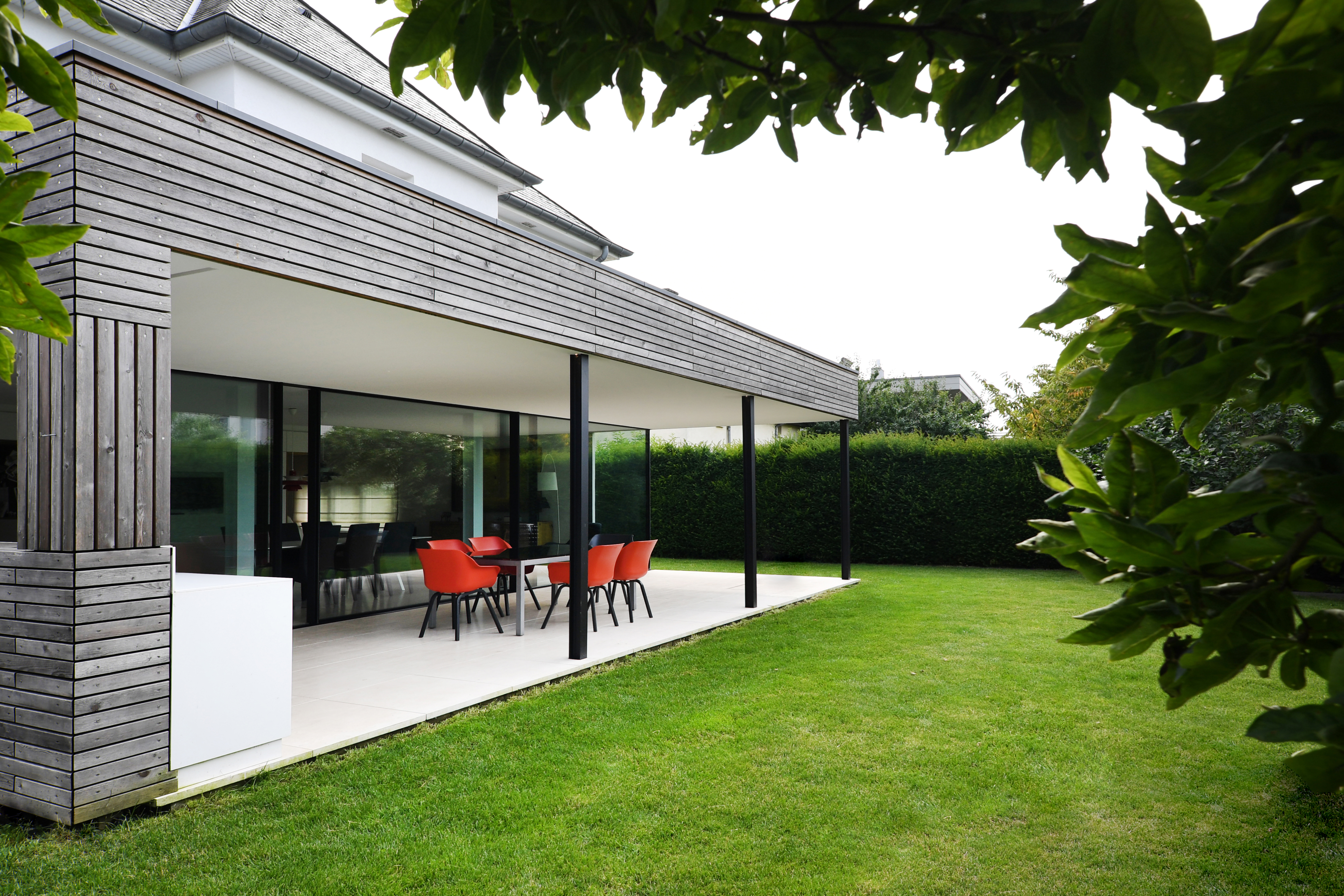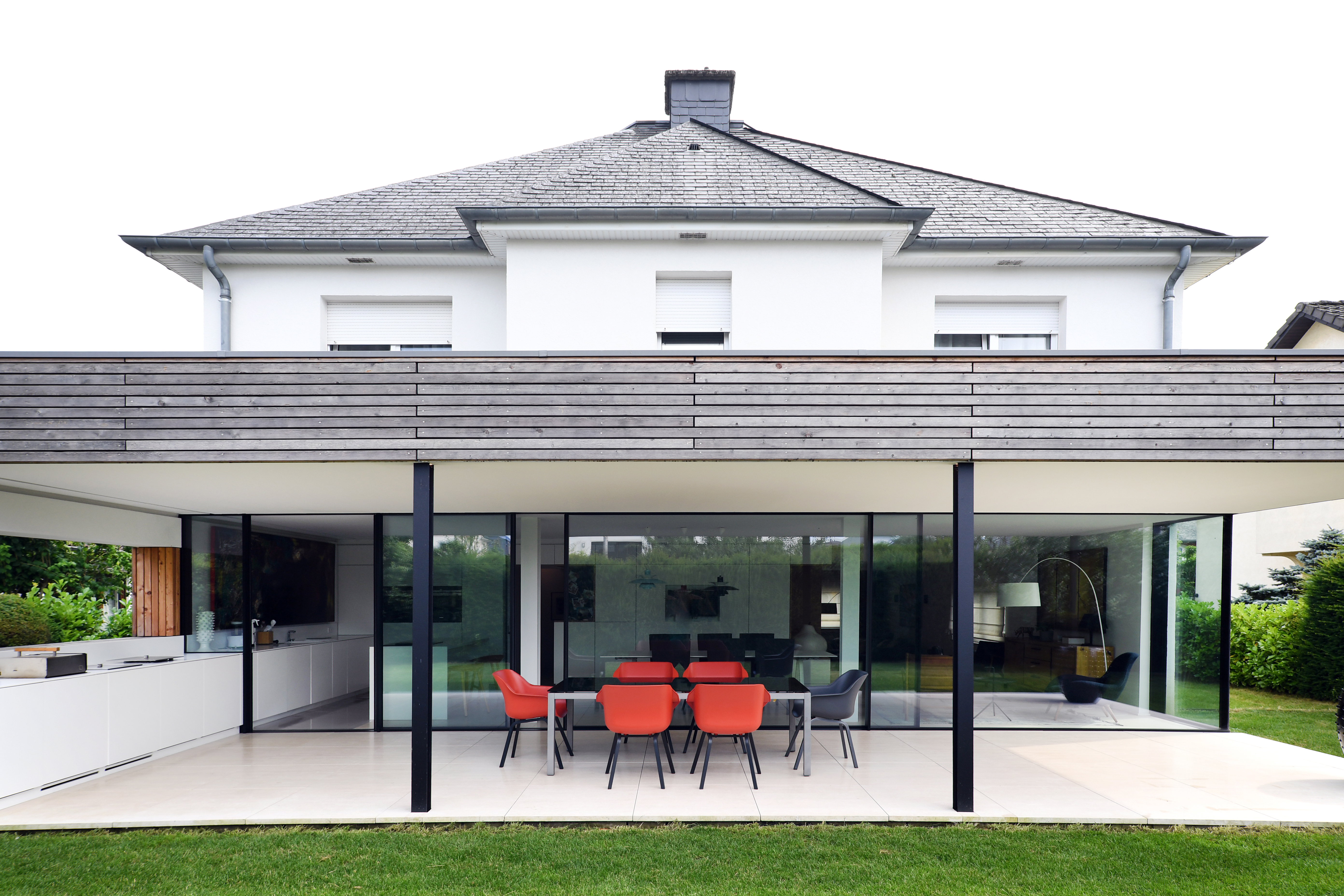 Photographs by Catherine Thiry