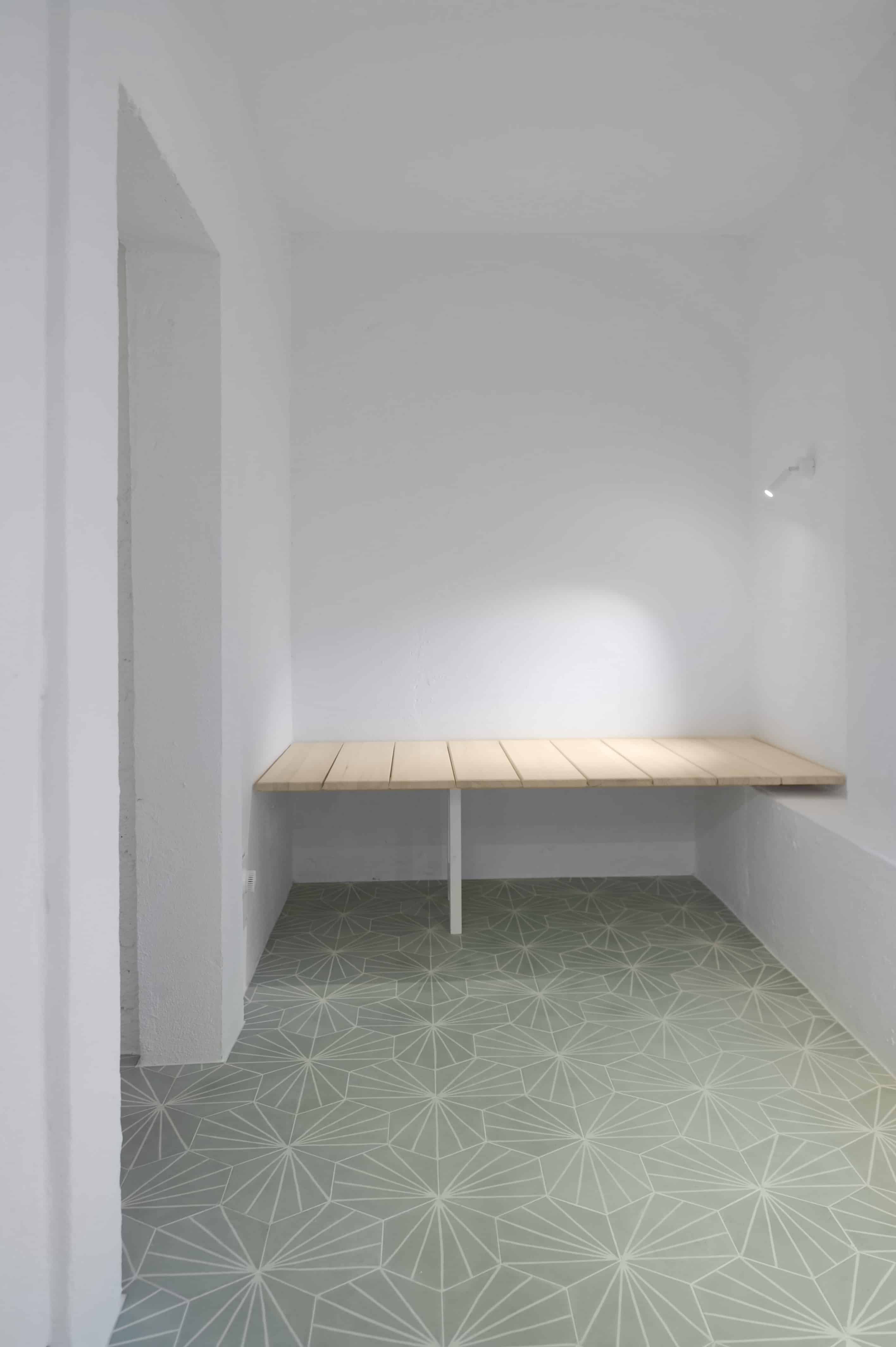 18 Dec

SERENE PLAY

Residential
Quartier de la Gare, Luxembourg
Completion 2019

We designed this serene, yet playful spa space uniting a sauna, a family shower and a relaxation room in the basement of a "Maison de Maître" built in the early 1900's situated in the Quartier de la Gare in Luxembourg City, thus generating this unexpected island of calm and beauty in the midst of this otherwise dense and busy area.

It was the clients wish, to create on top of the functional programme, including the reorganization of the technical space, the laundry room, a storage space and the garage a unique and tailor made space articulating a strong atmosphere with a high level of aesthetics, allowing the family to fully let go of every-day worries and to dive into a state of mindfulness and contemplation.

The challenge consisted in turning a dark and cold cellar into a bright and warm private spa with direct access to the garden and an enhanced provision of daylight.

Facing limited room height and only single sided daylight, we decided to let a genuine choice of materials lead the concept.

Carefully chosen white fir for the sauna and the daybed, mat white and green terra-cotta tiles in a play of geometry and relief and a simple coating of lime on the formerly repulsive dark cellar walls transformed this small space into the family's primary relaxation scene.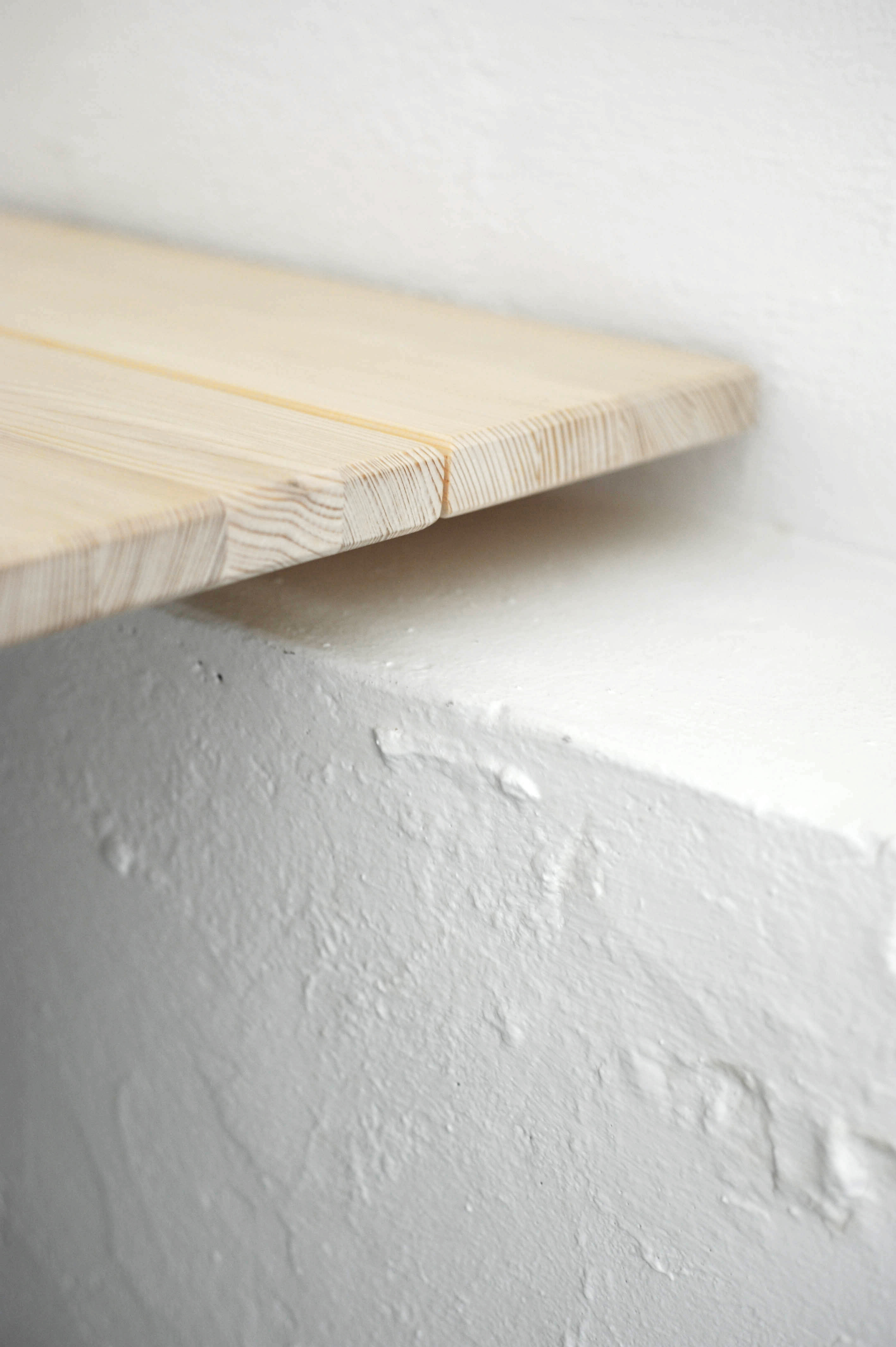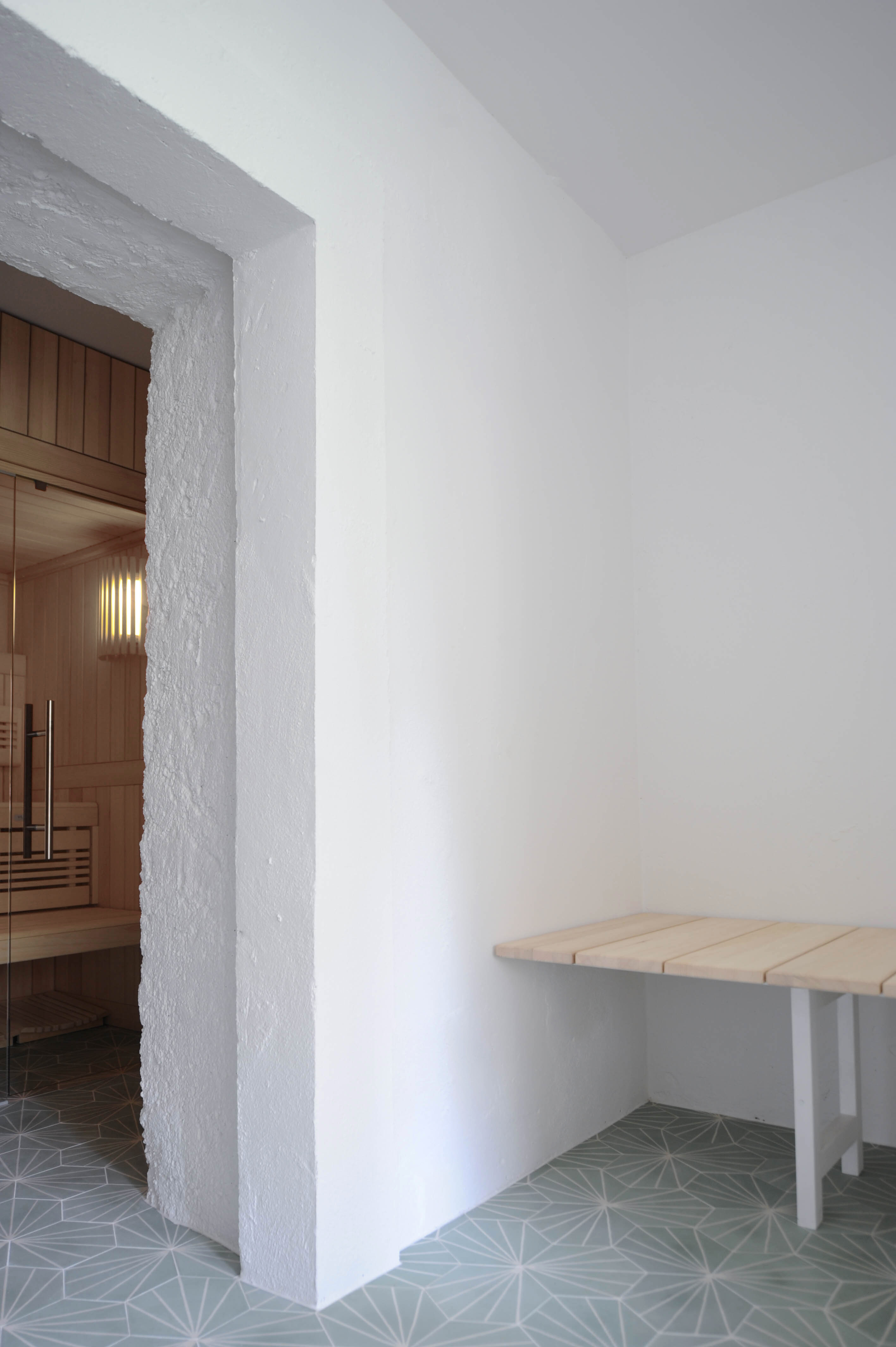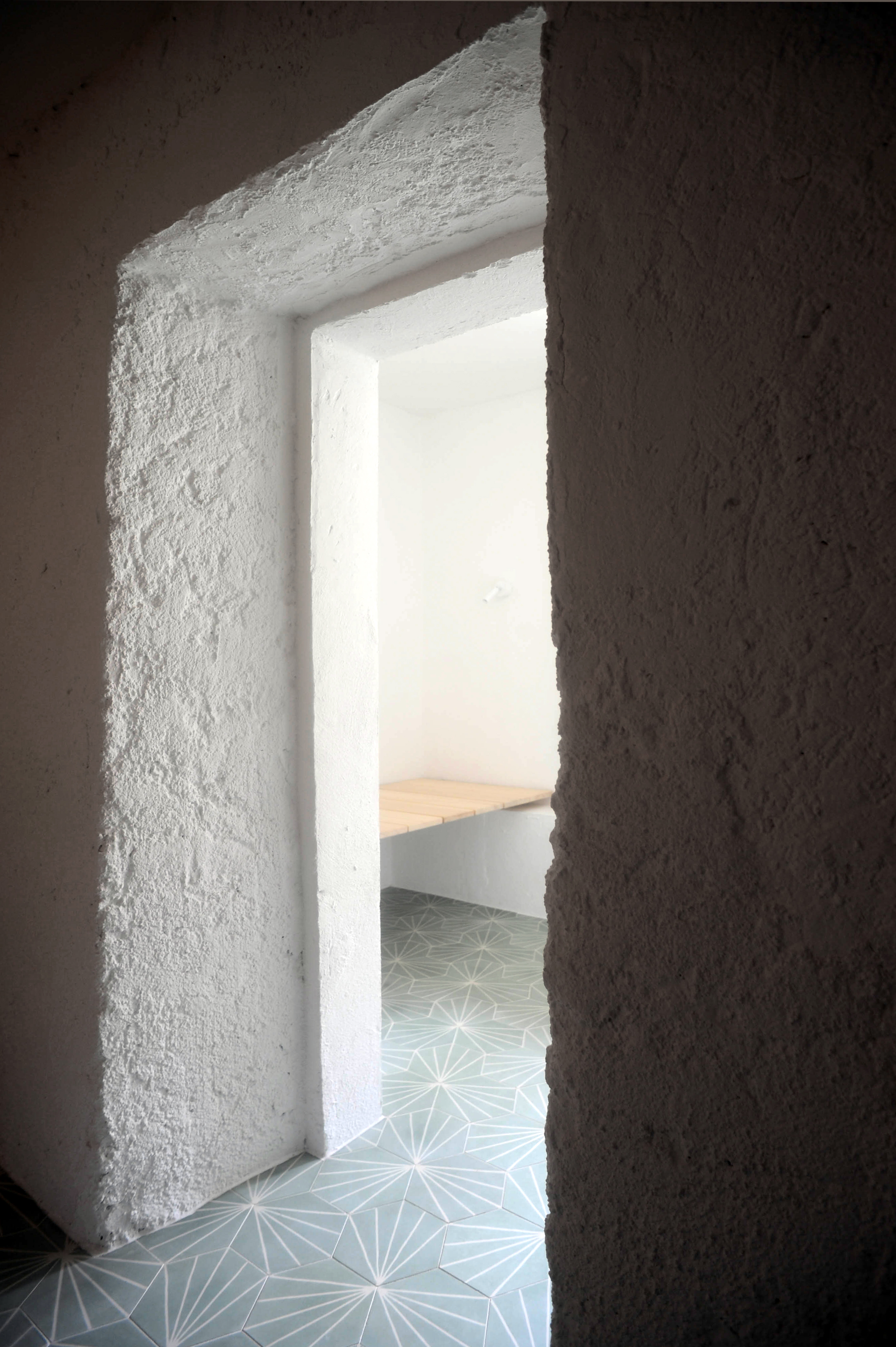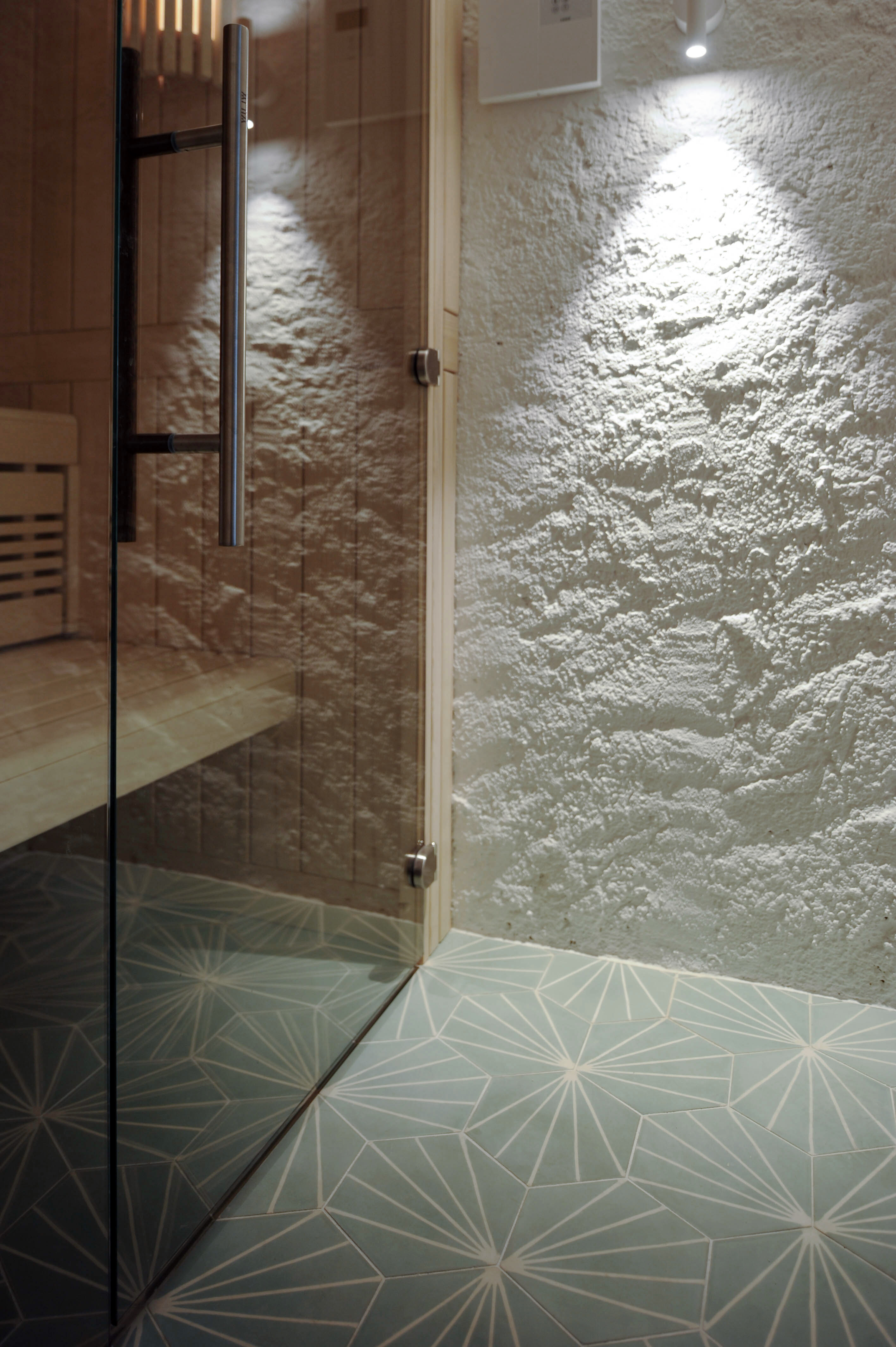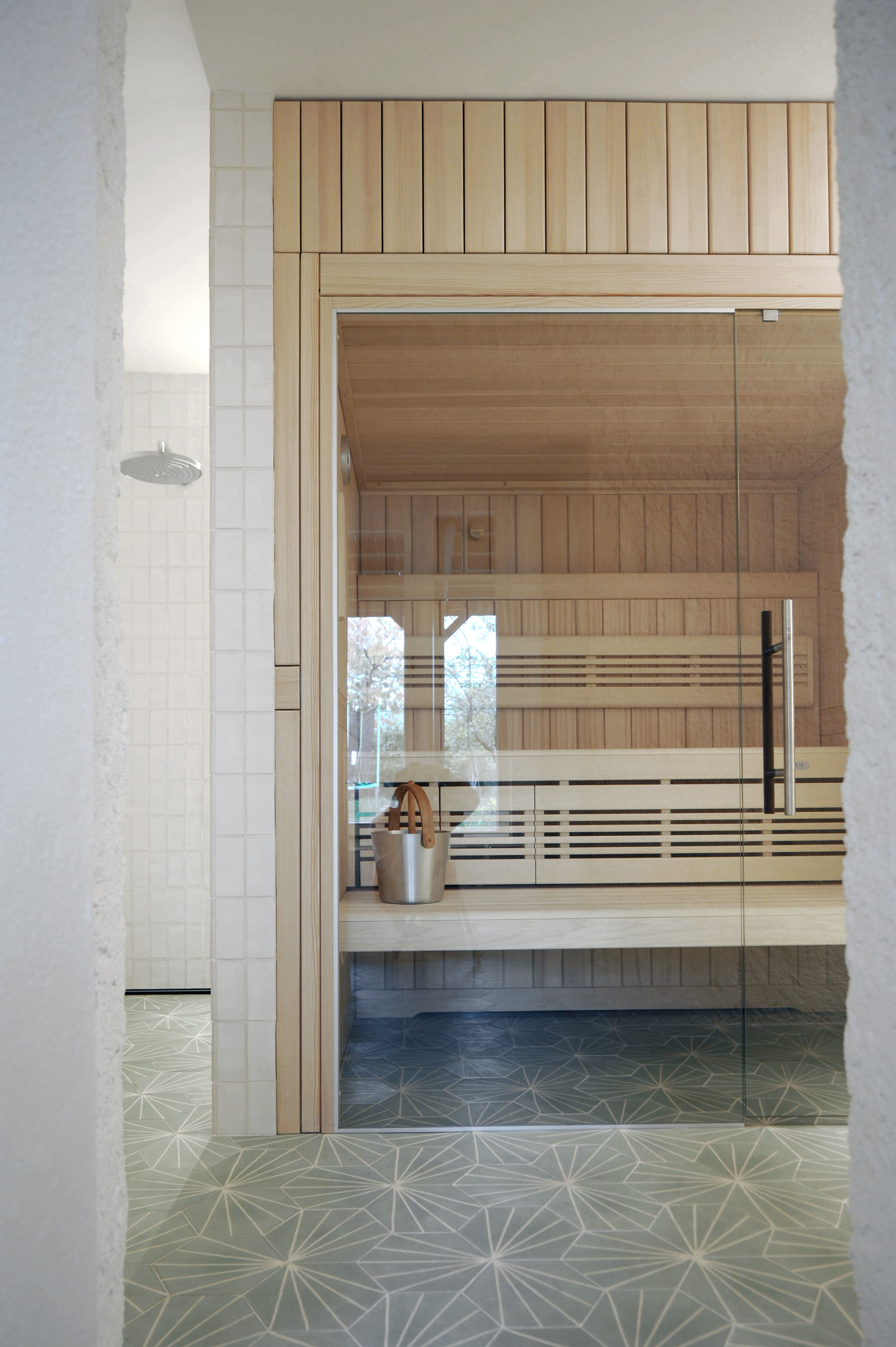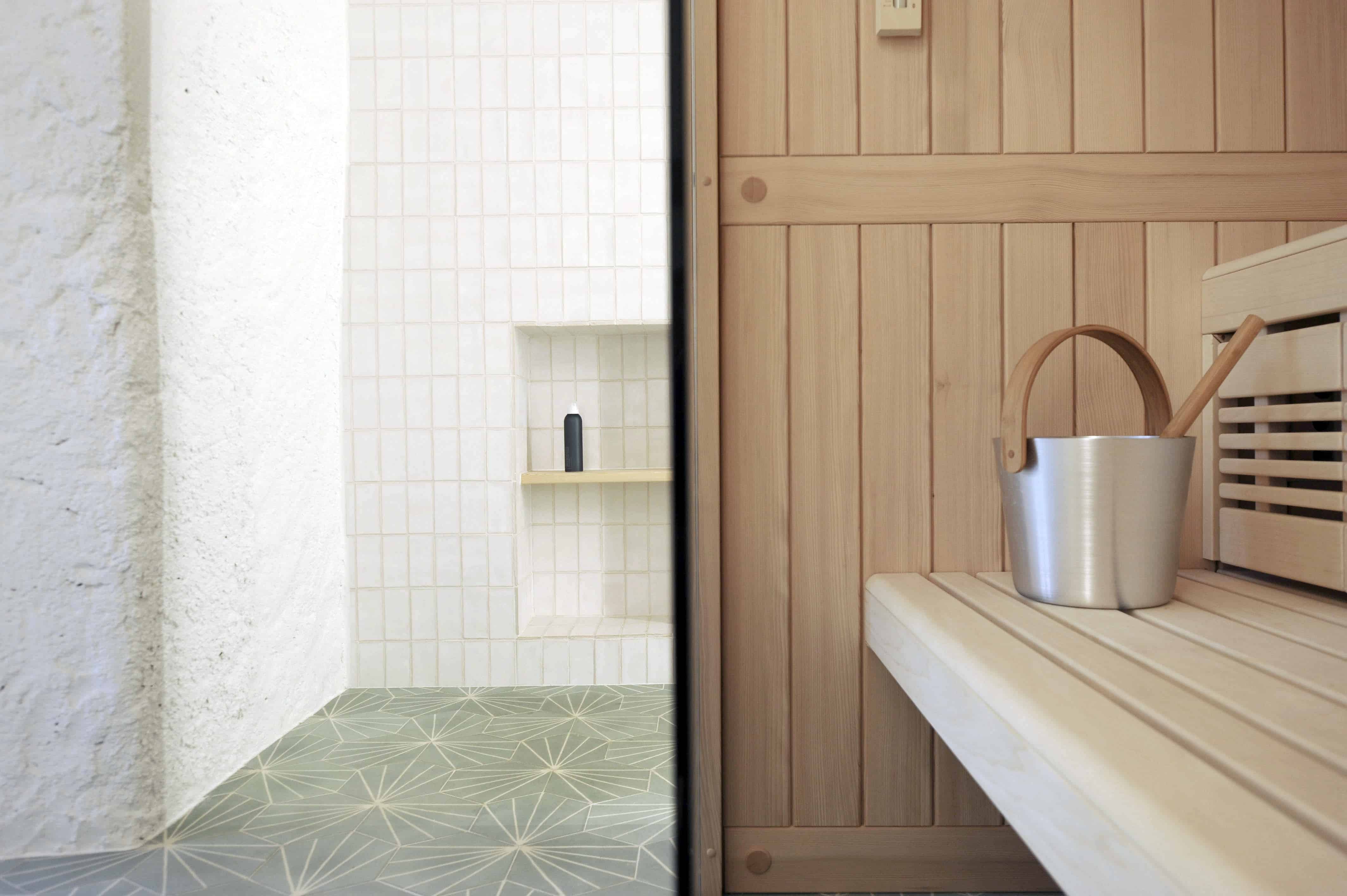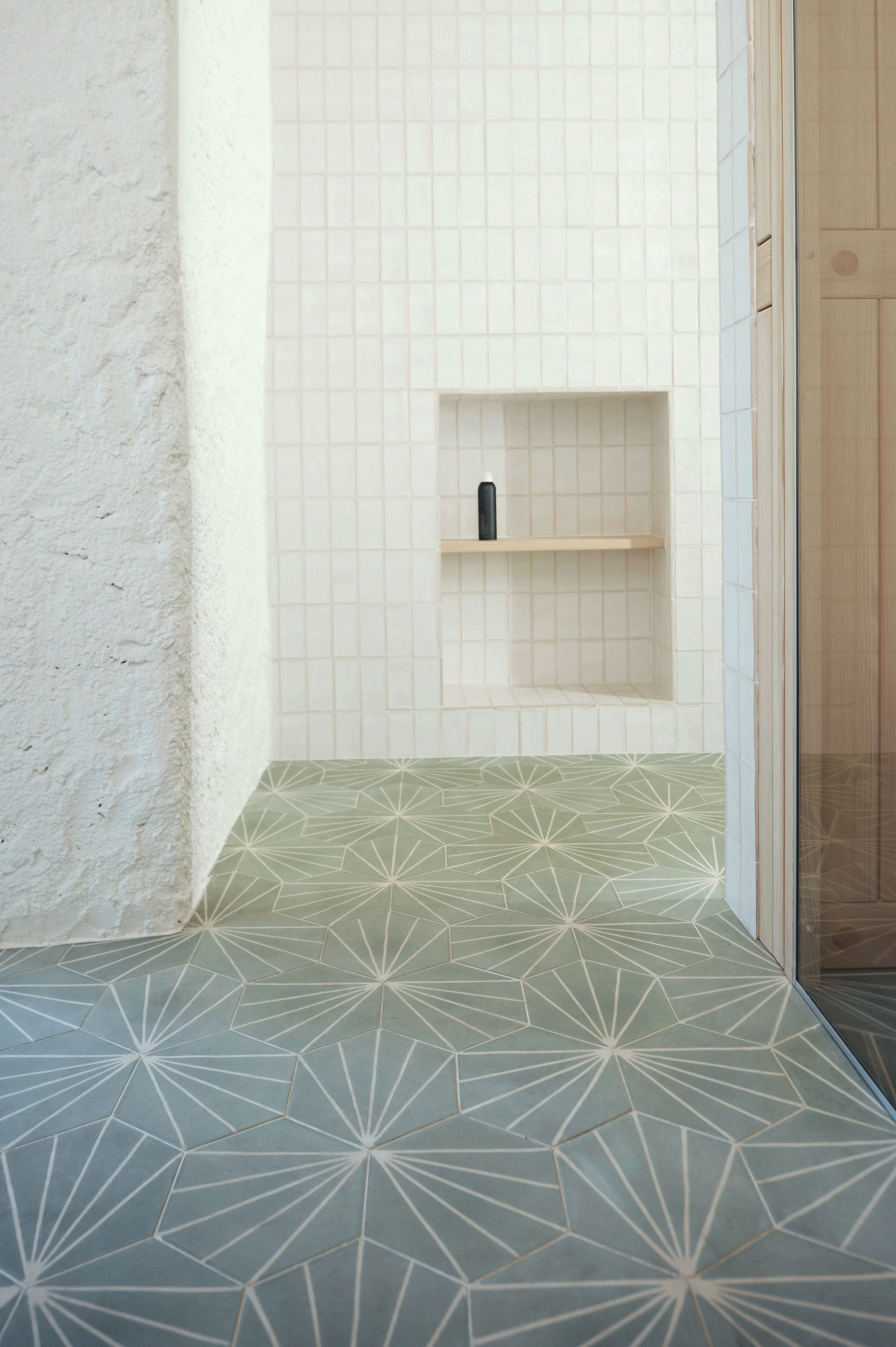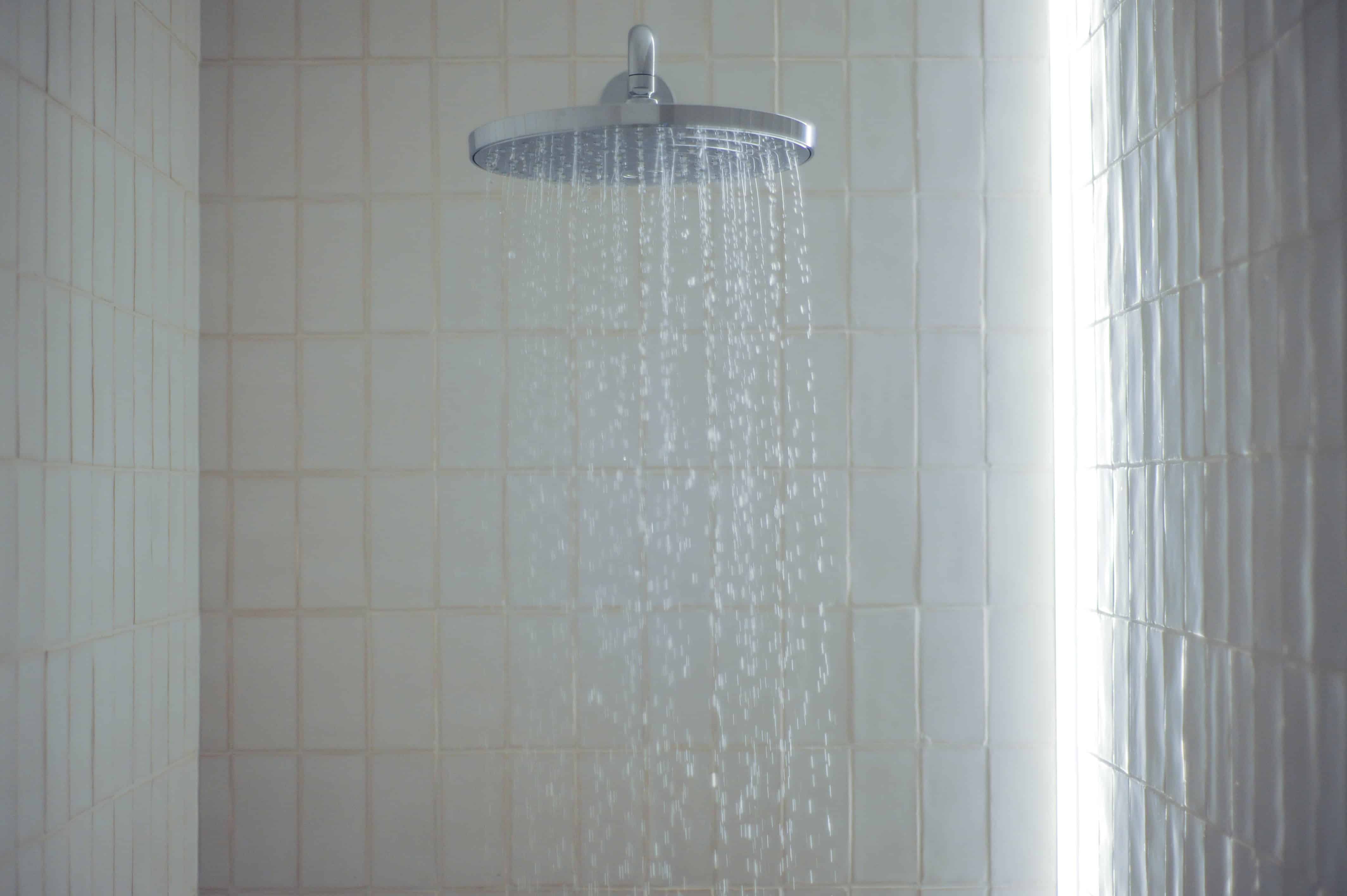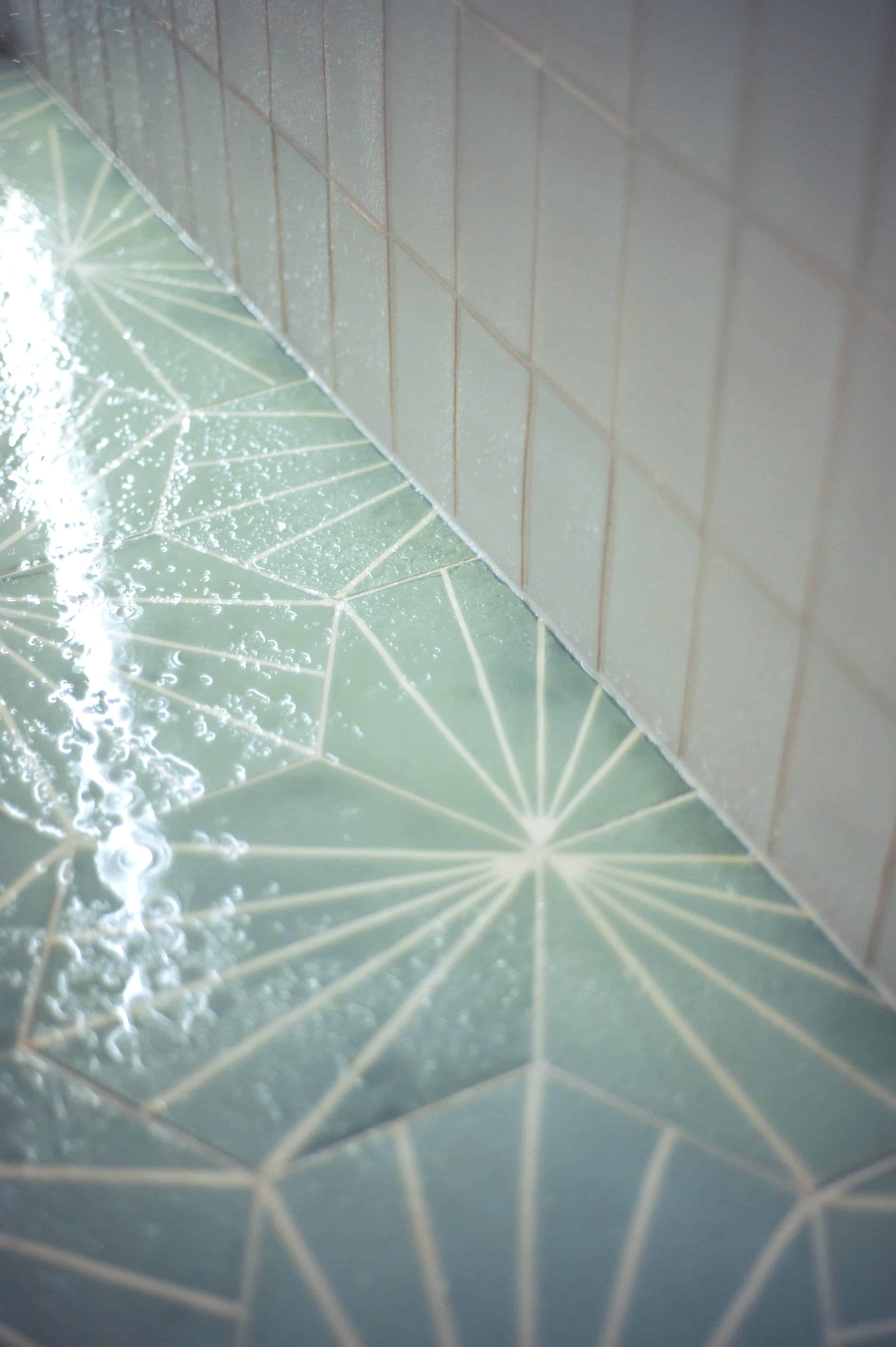 Photographs by Catherine Thiry