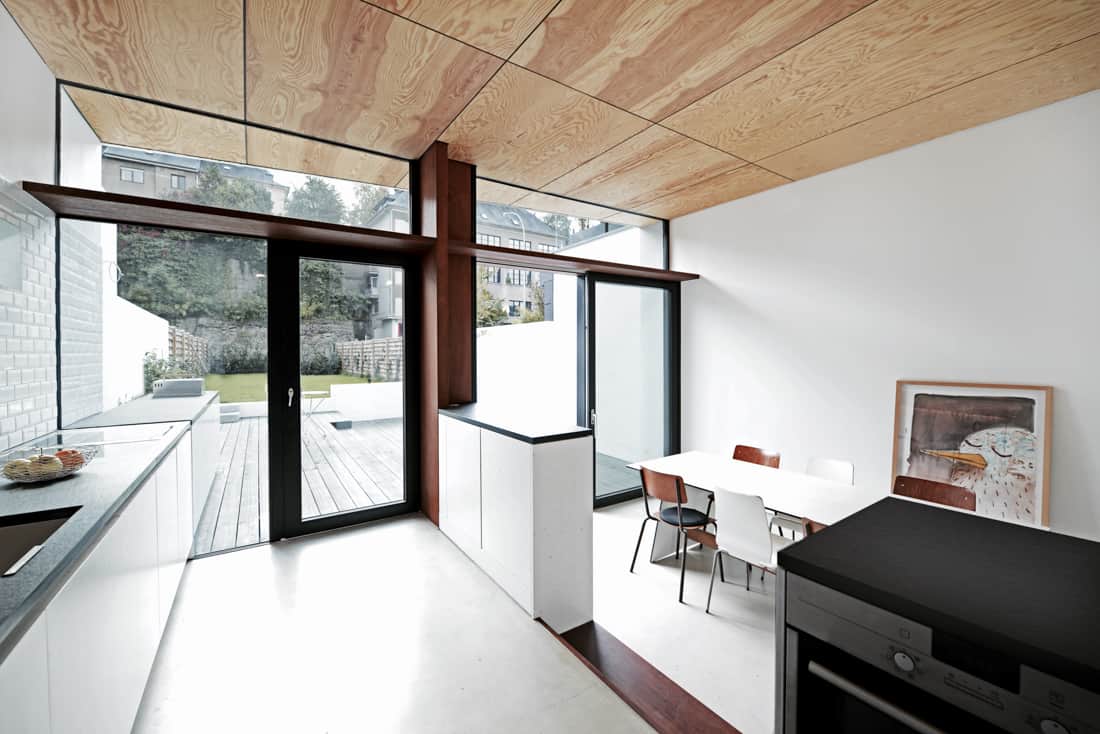 03 Oct

WEGO

Residential
Pulvermühl, Luxembourg
Completion 2015

Designing a new home for a couple whose bread and butter is fashion, demanded a strong concept. Enlarged by a double-storey extension, enlightened by the generous use of light and accentuated by the choice of materials, this custom-built gem has come a long way from its typical terraced house character.

The interior was remodelled to create a sense of space and harmony. Whilst the initial footprint was rather small, we created a decent ground floor living area with indoor and outdoor cooking and dining facilities. By partially lowering the floor in the extension we generated a maximum of volume.

One of COCA's core aims is to merge the interior space with the exterior of a property. By using large transparent glass for the extension we draw natural light into the kitchen and by extending the kitchen worktop into the garden and the ceiling beyond the windows, we enhance the idea of this synergy. At the same time the overhang acts as a sheltering canopy to provide shadow. Not only do we thrive to create beautiful design solutions but also to develop technically clever and practical solutions.

The house is part of the Conservation area in Luxembourg City and our design sought to achieve a complete refurbishment whilst enhancing the more traditional features of the building. Fine materials are paired with handcrafted interior design. The green tiles, exposed brickwall, the timber, the electrical sockets and switches, the sanitary ware, all complement each other and have been carefully chosen.

This refurbishment has truly been a success story. Our strong concept lead to a more balanced exterior appearance. The combination of the soft pine wood with slim dark timber window frames blend very well with the white render and the green roof.

The success story has been highlighted by the nomination for the Bauhärepräis 2016.