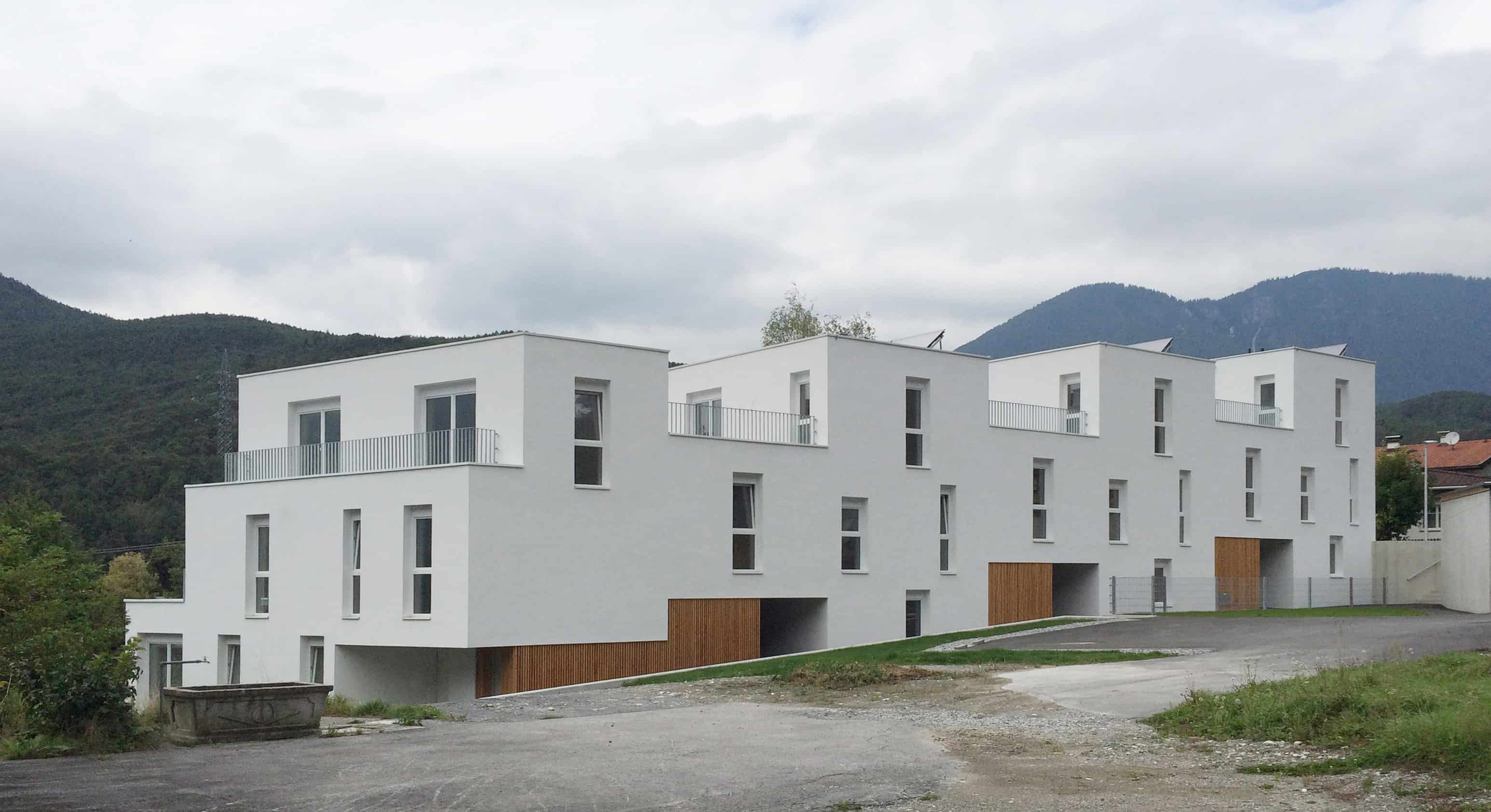 01 Oct

LOCHERBODEN

Residential
Mötz, Austria
Completion 2013

The Locherboden housing project is located in the middle of a traditional village in Tyrol. Despite the exposed nature of the plot, we developed a beautiful housing scheme where people enjoy tranquility and privacy.

This project was all about scale. Protagoras said 2500 years ago "Man is the measure of all things" we take this slogan as a great inspiration for our projects. The houses differentiate through their openness and the change in volume and height. The terraced houses include studios, one to three bedroom flats as well as full house homes.

Each home is slightly different. The flexible floor plans vary; the flats are arranged according to their sizes over different floors and each time a bit different. The homes have been built to a very low energy standard and on a tight budget. Designing homes that vary considerably in size attracted a wide range of people. This natural mix of people is a great contributor to a healthy community.

Sustainability and energy efficiency have had a major role in Tyrol's housing industry for a long time. Not only have these homes been designed to enjoy the beautiful views along the valley of the Inn but also to optimise the solar gains in cold mountainous winter months. The use of solar hot water reduces the energy demand even further.

The vocation of this terraced housing scheme is integration, integration into the landscape as much as into the historically grown village, which dates back to the 12th century. We created a beautifully balanced housing project where vertical and horizontal lines merge into an interesting and harmonious volume.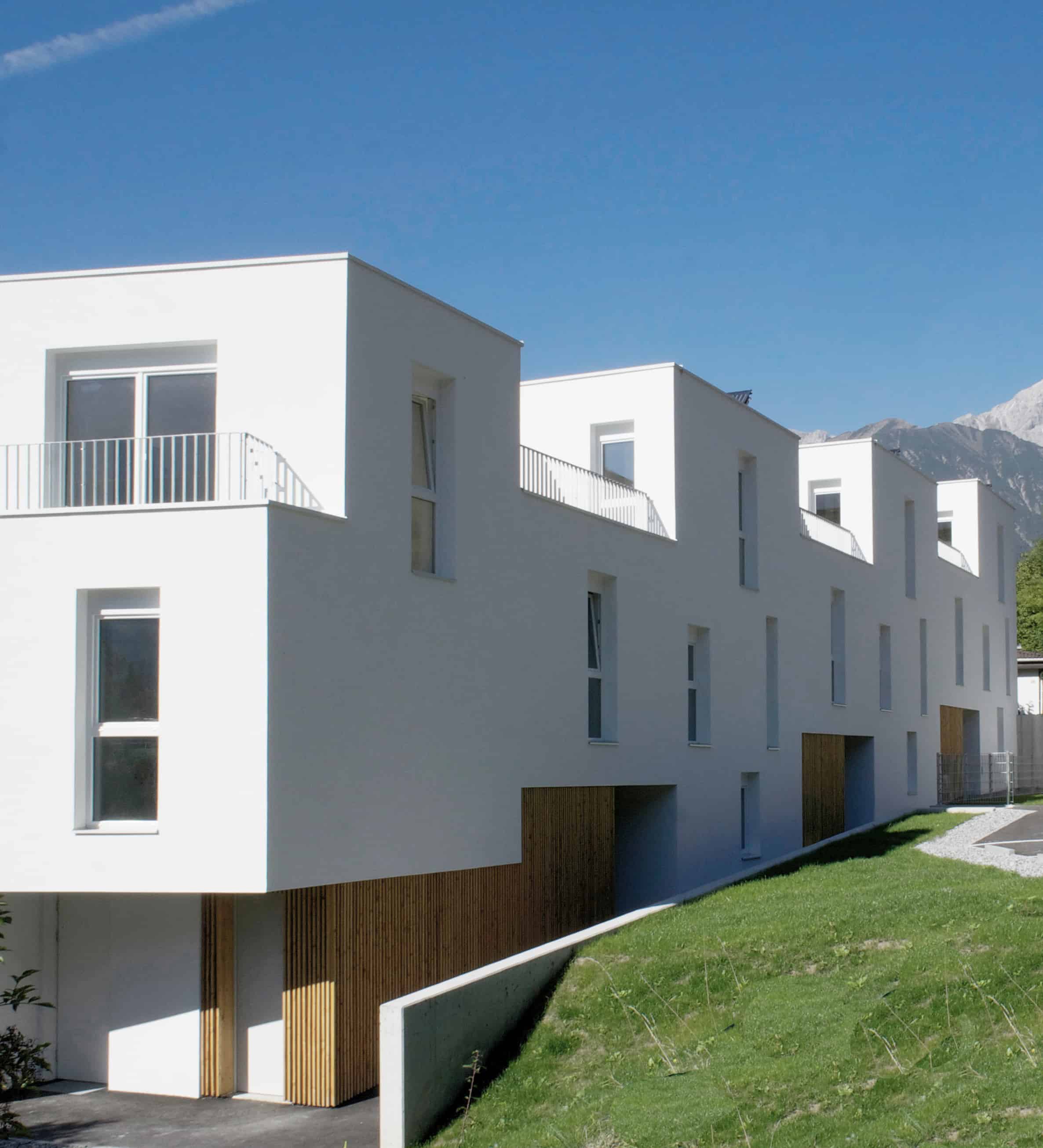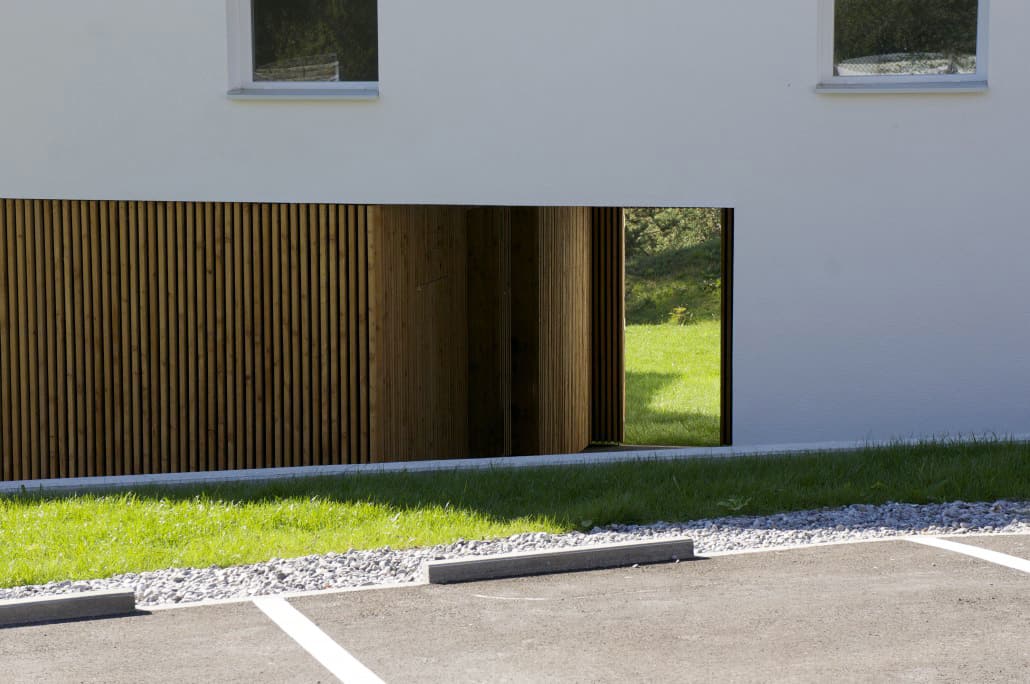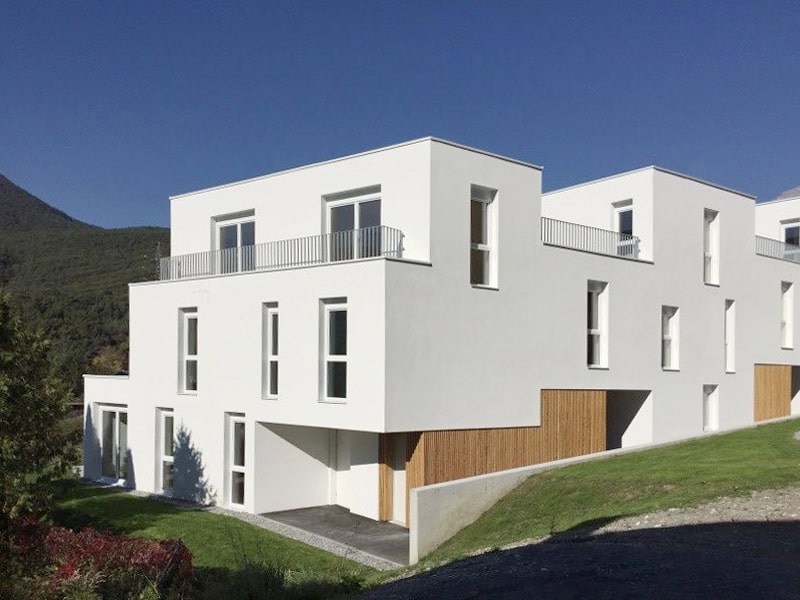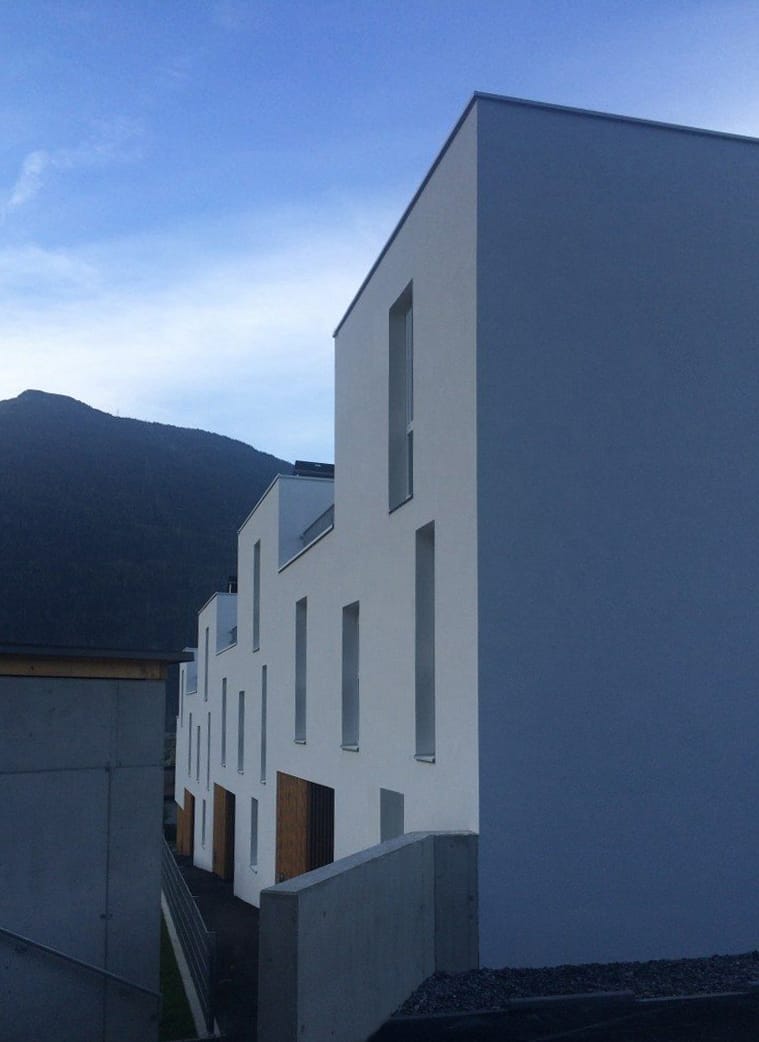 Collab with bjess Architects